Matte Lipsticks for Males and Females in Cool and Warm Shades - Fixed
13,829

Downloads
152

Thanks Thanks
56

Favourited
14,884

Views

Uploaded: 19th Aug 2017 at 3:20 AM
Updated: 9th Feb 2019 at 5:59 PM
Hello Everyone!

Matte Lipsticks for Males and Females in Cool and Warm Shades
9FEB19 UPDATE:
Fixed the dark purple swatch in the Cool packages.
*Fixed* The top lip was not shaping as I'd prefer in game, so I went in and smoothed it out. It looks much better now! I also changed from just for males and females, to a female only version, and a male and female version, for each of Warms, Cools, and Warms and Cools. They all allow for random.
This is a set of new matte lipsticks done in the style that a lot of people are wearing nowadays. Matte, for those who don't know, means very little to no shine, so not glossy. I have a stepdaughter who is a makeup artist, and she and my daughter wear mostly matte lipsticks. Here is a picture, with their permission, to show you my inspiration: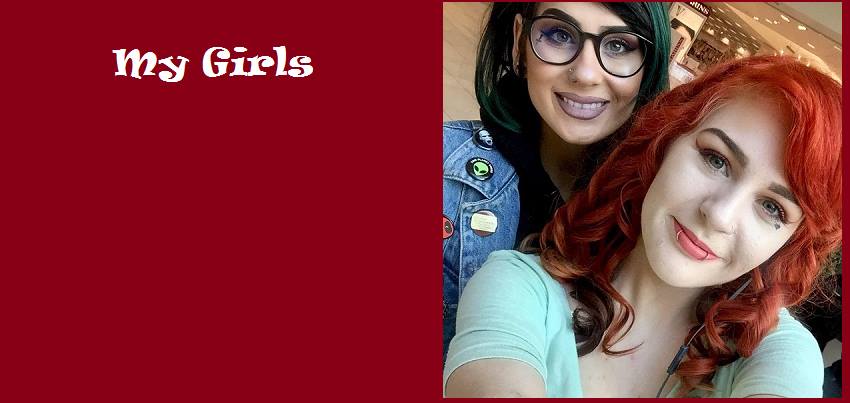 Morgan, the makeup artist, is the dark haired beauty on the left, and Sakura, the gorgeous red-head, is on the right.
I have done an entire makeup set including these lipsticks, blush with highlighter, 2 eye shadows, and an eye liner, in honour of my girls.
The other items will follow shortly

The lipsticks, however, are the only uploads currently available for both males and females aged teen through elder, at this time. Due to differing facial contruction, the other makeup items will need a separate upload for males, and I will get to that soon!
In the meantime, enjoy to your heart's content! You will find these lipsticks in CAS under makeup/lipstick.
This picture shows my Sim wearing all of the new makeup, and are both in game pics.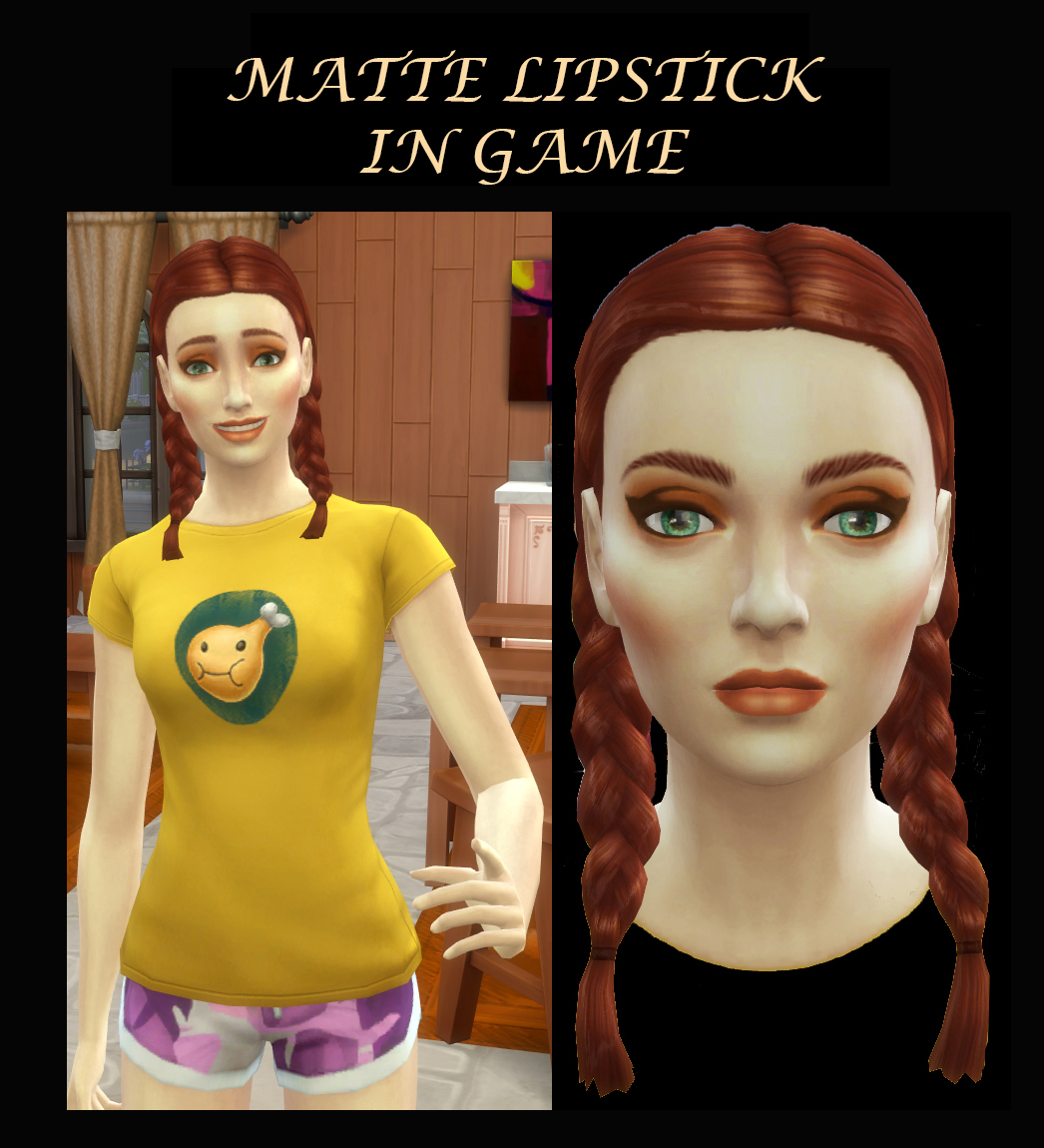 Additional Credits:
Created using
Photoshop CC
Sims 4 Studio sims4studio.com
Tickspor.com for the colour wheel
Morgan
and
Sakura
for the inspiration
Adil338
for the Fusion Eyes.
The eyebrows, curtain, and rug in the background, are available on my upload page
here
.
Welcome to my world!
***THANKS TO EVERYONE WHO HAS DOWNLOADED ANY OF MY CREATIONS! YOU HAVE HELPED ME REACH 3,000,000 DOWNLOADS! MUCH LOVE***
16AUG2022:
It has come to my attention that it's difficult to navigate my mods on other sites, and I agree. I have a listing with links on my Tumblr directly to my content, so feel free to check that out :)
CLICK HERE
21JUN2022:
There are no hats allowed for random in the new Werewolves GP :)
SPECIAL NOTE:
You may have noticed I'm linking some of my mods to my Patreon. This is because it's a lot of work maintaining mods across multiple platforms. I truly appreciate all the MTS members who have supported me over the years, and I hope it isn't too much trouble for you to find me there (link also at the bottom of this profile blurb). Any game mods that have recently been updated have a link in the comments to the mod's page on my Patreon, including careers. Everything is still FREE! Not to worry :)
Feel free to use my stuff in your pictures and whatnot. I don't need a link back for stuff like that, but it's always a nice gesture :)
Please always link back to the download page of anything you might use as part of a creation, though. For example, makeup on a Sim you're uploading, or a recolour as part of a lot, etc.
You MAY NOT upload my creations anywhere else unless you link back to the original post for download. You MAY ONLY provide direct links to my uploads on other sites that
do not
require a paid membership. My content is free. Access to my content should also be free. Please respect this.
Please, please, please leave any feedback in the comments section of a particular upload. I do my best to stay on top of my mods, but if for some reason I've missed something I rely on all of you to let me know, and it's greatly appreciated, along with your continued support!
SIMS R US ON FACEBOOK
SimmillerCC on FaceBook
Simmiller on Patreon - Early Access Available
**Neia's Create-a-Career Tutorial** by Simmiller
CurseForge - All FREE content!