Gallery
Sims 4 has an In-game Gallery instead of the old Exchange. To get there, click the Open the Gallery link in the upper right corner.


It will open on the Gallery Home page which contains blurbs about the latest uploads from other players and what's new in Sims 4.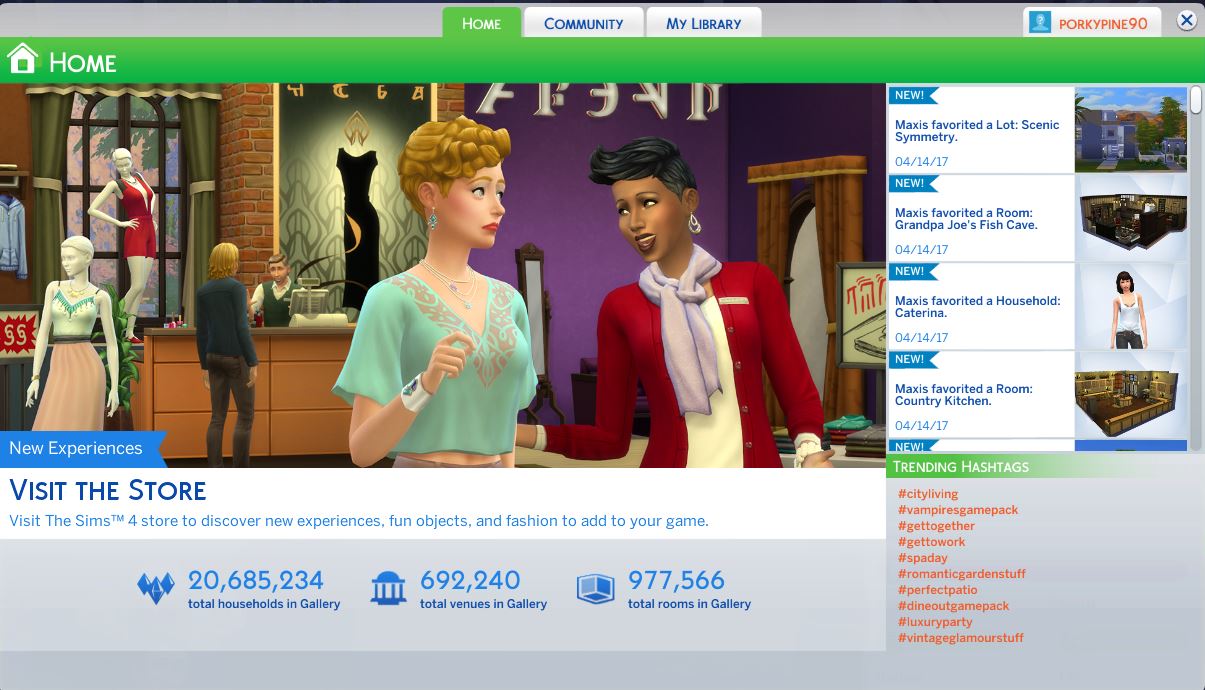 The Community page contains a large assortment of player created sims and lots which you can download for your game.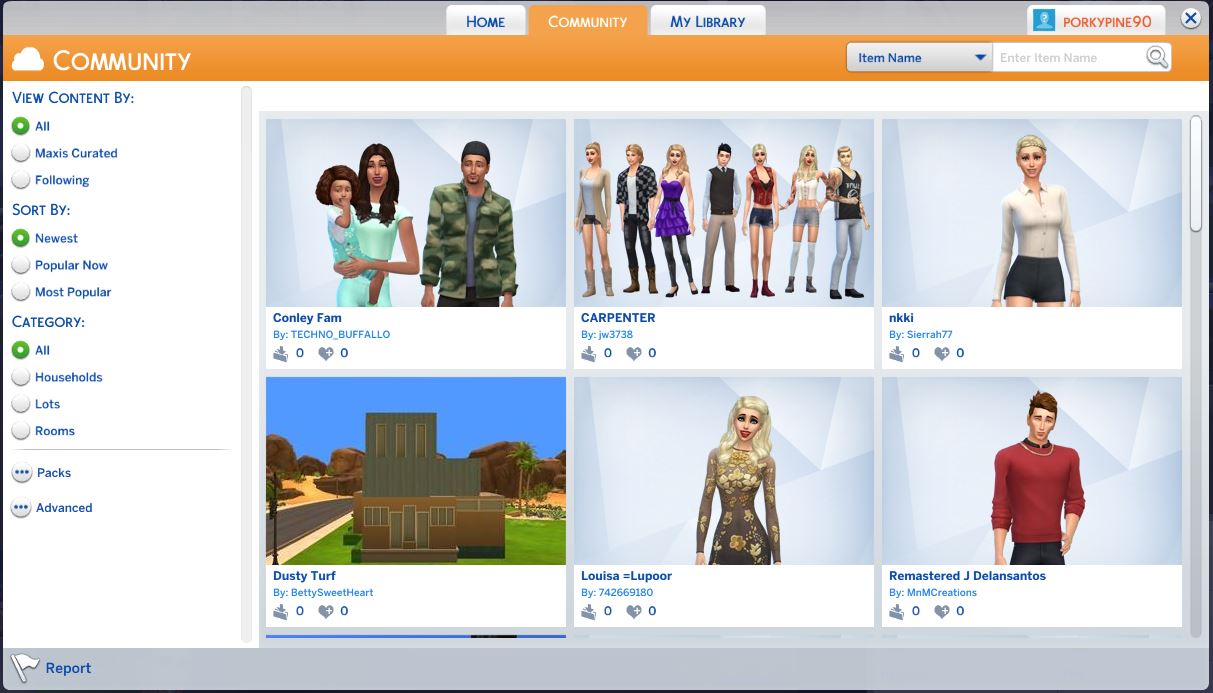 My Library has all the goodies you've created along with the goodies you've downloaded from the community and also extra lots that came along with stuff and game packs.