Sims

>

>

Get your celebs here/Lots of Angelina sims/And not a lot else
Boudicca Queen of the Iceni
MTS has all free content, all the time. Find out how YOU can help to keep it running.
Tell me how...
1,295

Downloads
102

Thanks Thanks
11

Favourited
36,511

Views
Uploaded: 28th Oct 2010 at 11:09 PM
Updated: 2nd Nov 2010 at 7:11 PM
A major icon of British culture the red haired warrior queen Boudicca. There must of been about a thousand films with barely clad women running around with swords but I thought a more mature sim was called for (shes got wode and everything)...anyway

remember to download meshes

dress mesh by iamliz13
necklace mesh by lianasims
(its mesh 39!!)
hair mesh cool sims
cape mesh generalzoi
and thanks is always appreciated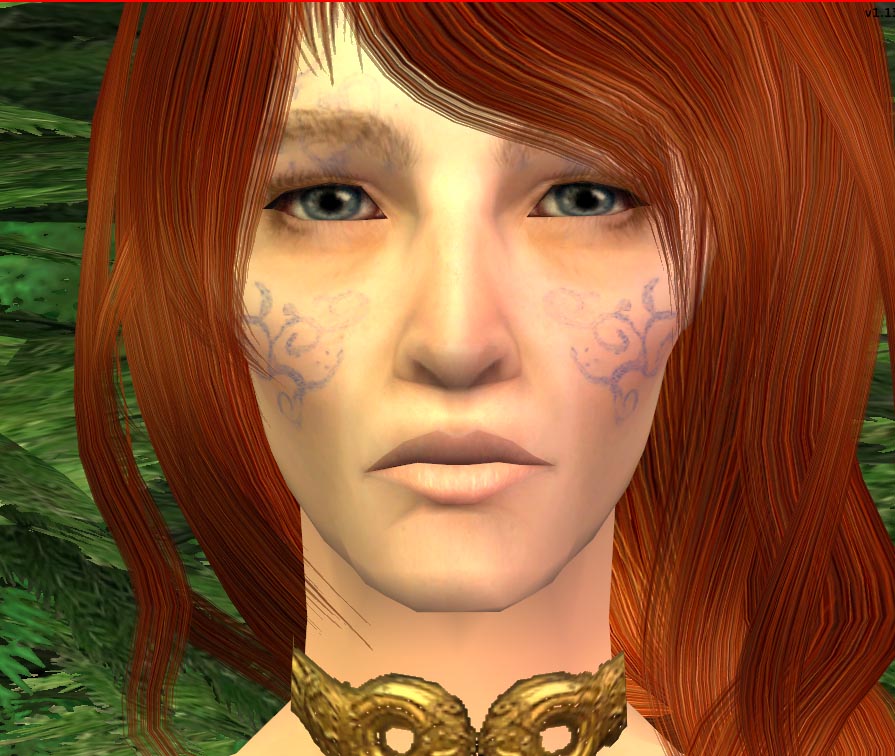 When you download the sim it will be wearing all the skin and make up plus the undiwear (binned in undis, swimwear and athletic) and a maxis hair style the orange tartan dress is binned in everday, formal, athletic and outer and hair will be under the asterix, the necklace and cape are in accessories.
What I think might of been going on in her head
History portrays her as the strong, brave queen of the Iceni, but considering what she went through i would think bouddicca would be hollow and void of emotion, just seeking revenge. She thinks her emptiness will go and she will be content thinking that any blood she shed would be on the roman's hands giving her moral redemption but when she failed she took her own life since her only purpose had been revenge and she could no longer get it.
A very brief history
...if you don't feel like reading this hear is a educational
video
that rripley86 kindly recommended
Boudicca was the powerful red haired queen of the Iceni (a Celtic tribe living in Norfolk and Suffolk) who were prosperous from their trades with the Roman empire after the invasion in AD43. However after Boudicca's husband's (Prasutagus) death in AD59 meant the Romans took over the Iceni. When they were in control they whipped Boudicca in public and did just plain horrible things to her two daughters and sold off the people of the Iceni as slaves. Then Boudicca lead a rebellion in AD60-61 for several months. The Boudiccan forces burned and destoyed the three major towns of Londinium (London), Verulamium (St. Albans), and Camulodunum (Colchester), killing many thousands of citizens before sadly being defeated and Boudicca committing suicide (its not a very nice story).
Anyway my short retelling is pretty limited so if your interested just go look it up on wiki.
What's different about this sim?
Well the skin that HystericalParoxysm kindly let me play around with (thanks again) the face has been aged and she has scars on her back from where she was flogged in public by the Romans before the rebellion. It is based on the Ivory shade of the
Natural Beauty: Idolatry of Flesh Redux
Her dress is based on a historical reconstruction (alas i couldn't find out what tribes tartan she was wearing), also wode is incorporated into the design.
And her underwear also has celtic wode designs on it.
Her necklace is based on the "torc" which she originally wore.
Any way all policys are on my creator page if your uncertain about anything just PM!
P.S. don't forget the meshes!
Custom Content by Me:
- boudicca sim by hatthecat123@MTS2
- boudicca eyes by hatthecat123@MTS2
- boudicca eyebrows by hatthecat123@MTS2
- boudicca eyelashes by hatthecat123@MTS2
- boudicca wode by hatthecat123@MTS2
- boudicca necklace by hatthecat123@MTS2
- boudicca skin by hatthecat123@MTS2
- boudicca briefs by hatthecat123@MTS2
- boudicca necklace by hatthecat123@MTS2
- boudicca dress by hatthecat123@MTS2
- boudicca cape by hatthecat123@MTS2
- boudicca hair by hatthecat123@MTS2
Additional Credits:
Many thanks to HystericalParoxysm for letting me altar your skintones!
Thanks to iamliz13 for the dress mesh!(need to download)
Thanks to lianasims for the necklace mesh!(need to download)
Thanks to cool sims for the hair mesh!(need to download)
Thanks to generalzoi for the cape mesh!(need to download)
Photo Shoot
Mushrooms and tall grass
Lethe_s
Flowers by
parsimonious
Where is my cat? I am Hat!