Sims 2

>

>

Wallpaper, Paint, Ceramic Tile, Siding, Ceramic, Wood, Paving, Carpet, Linoleum, and Ground Cover or Sets of all of those
The Time Factor : Walls
81,154

Downloads
3,091

Thanks Thanks
305

Favourited
184,659

Views
Featured Upload! This is a featured upload! It showcases the best talent and creativity available on MTS and in the community.

Personal Picked Upload!
This is a personal favourite of the creator!


Uploaded: 25th Nov 2008 at 3:13 PM
Updated: 3rd Sep 2015 at 3:54 PM by leefish
It is safe to say that nothing in this world remains untouched by Time or Weather.
As a constant reminder of Impermanence, Time is ageing, weathering, distressing things and beings, giving them an identity and an history, marking them up with details.
Details make things unique and therefore beautiful.
And uniqueness calls variations.
So, here are varieties of walls with life stigmata features. Some are hard beaten, some are softly faded.
Although, like in real life, categories doesn't have a real meaning -they're made to make us feel secure-, and after solving vital dilemmas like: should painted bricks go in brick or in paint ?, I've ordered, subjectively, the 325 walls, more or less, according the game categories:
- Bricks (40), Masonry (30), Siding (60), Poured (45), Paint (40), Wallpaper (65), Tiles (20), Wood (25).
Some series are seamless (at least horizontally), each panel can be placed in any order and match the others. Price: 7§.
Some series needs to be placed in a particular order to match and keep the continuity, like a strip. Price: 5§.
Here and there you will find some clean and untouched wall. Price: 7§.
All series are Mac friendly.
Hopefully, package naming is comprehensible... In order to prevent nervous breakdown caused by searching the matching wall, a collection file is provided with each categories.
I've tried to personalise almost each panel by collage and other deconstruction/reconstruction and with all the possible tricks I've learned all these years. Home-made drawn material, personal photos, tweaked computer generated textures have also been used.
Nothing "artistic" here. I torture pixels through software attempting to bring realism in a virtual world I use to escape Reality.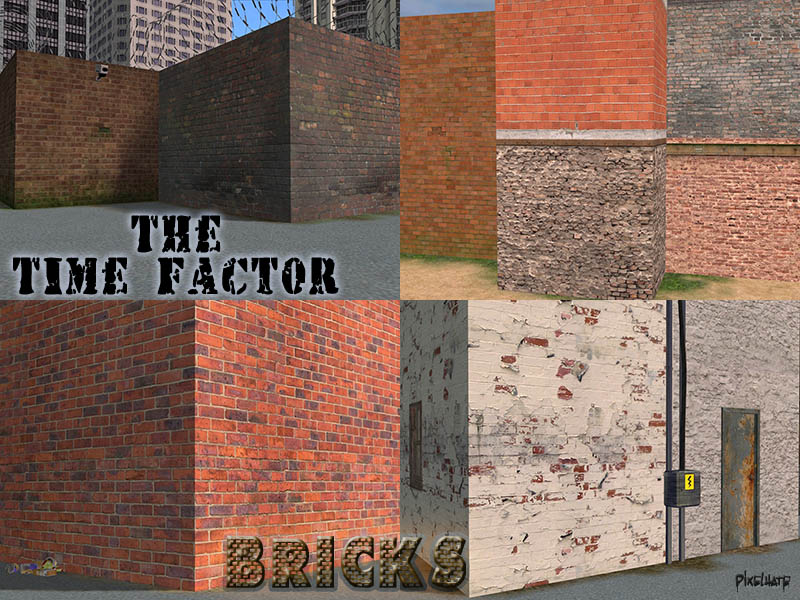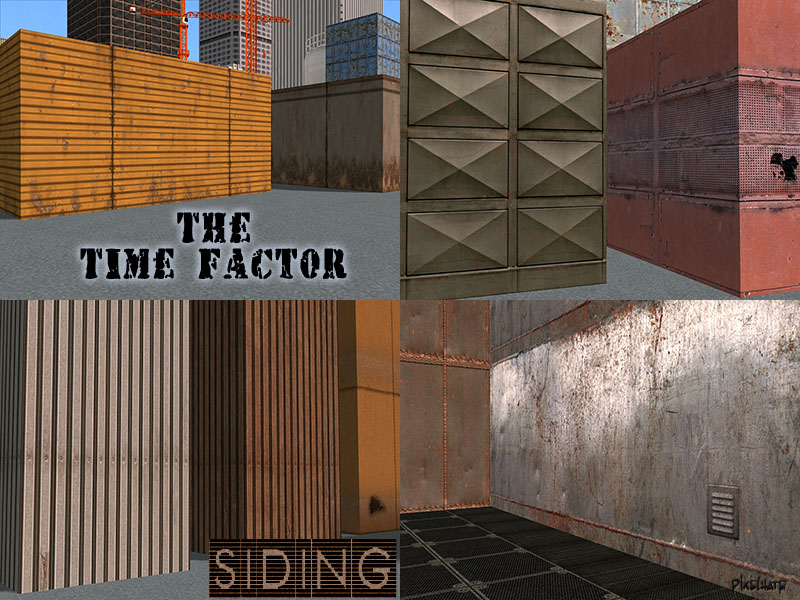 Some of these may look familiar as I don't know all the walls created worldwide. Sources used are free and some are coming from well known websites:
GC Textures
,
Spectralogue
,
Arroway Textures
,
Lemog3D
,
Animax
Turbo squid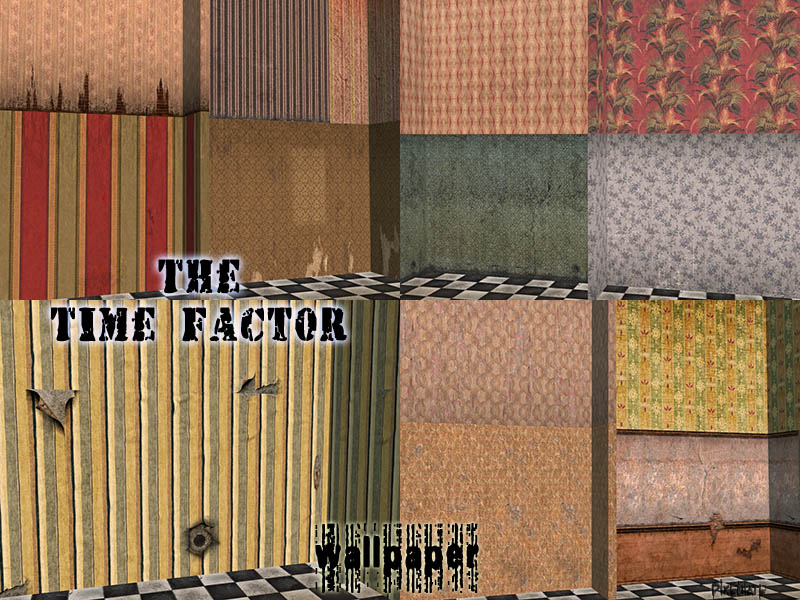 More ?
This set was originally bigger (+400 walls) but rejected because of use of other game textures and the deficiency of authorizations.
I've pruned it from all the files coming from other game textures or those without proof of "free to use" or from unsure origin.
I've made and modified those for myself but I'm glad to share them, while all credits goes to their original creators, I'm unable to name them.
You'll find the additional walls(78)
here.
None of them are pictured here. Have them for your personal use.
From the bottom of my heart, a huge THANKS to anyone who consider me as one of their favourite creator, have taken the time to comment or pushed the fuzzy-feeling thanks button during all these years.
I'm honoured every time One is using my stuff for One's pleasure...
With Love,
Pixelhate. 2008.
Additional Credits:
This post is dedicated to :
The earlier Trash Makers who have inspired me in the beginning:
Dumbblonde
,
Bink13y
,
The_Balloon_Dog
and their caretaker:
Dewshine.
And all the weathered material lovers and trash Hunters out there... You know who you are.
PixelHate's Weathering Area : Welcome...
If you find my work nice enough to be used, please respect the following.

YOU MAY NOT:
- Post my work on the Exchange or pay site or sites that charge fee for downloads access.
- Make money with my work, or part of it, in any ways. No pay site, no Second Life.

YOU MAY :
- Include my stuff in your uploaded lots .
- Use in your movies or stories, inform me when visible, so I can enjoy also.
- Alter my work, prolong, or continue it and share it for free, please PM me before uploading.
- Credit me whenever you think it's due.

THANK YOU.