MTS has all free content, all the time. Find out how YOU can help to keep it running.
Tell me how...


Widget Worker - Career - Ep Required
by
sonyablue
Posted 17th Jan 2008 at 6:32 AM - Updated 23rd Jul 2020 at 4:52 PM by sonyablue : added Finnish translation to game package
142
Thanks
Thanks
9
Favourited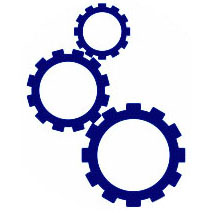 UPDATE
Finnish translation added!
Here is a new career I've created, the first career I've made and the first mod I've submitted to this site. I spent a good deal of time testing it, tweaking it, and working on the chance cards, so I hope you will enjoy the result.
OVERVIEW
This career was originally called 'Factory Worker' until I saw an old one already called that on MTS2, so now it is called 'Widget Worker' in-game (but still 'Factory Worker' in the filename).
This career will not make your Sims rich or happy, however it will give you another option for Sims who do not go to college and come from the wrong side of town.
REQUIREMENTS
Overwrites existing careers: NO
EP Ready: YES
Level titles and descriptions: YES (see below)
Written in correct English: YES
Chance cards: YES
Custom Content: NO
OTHER NOTES
Uniforms: in-game Maxis outfits (base game only)
Vehicles: in-game Maxis vehicles (base game only)
Teen/Elder: No, not yet
Degree needed: NO
Custom GUID to avoid overwriting Maxis: YES. Testers, please verify.
Custom Icons: YES. I had trouble with some of the graphics, not sure if it's my Photoshop or what. Suggestions welcome.
Linked reward object: NO. I could not figure this out. I am sorry.
Languages: English,
Finnish (thank you Kokomas!)
& German. All others default to English.
If you'd like to volunteer to translate, feel free to PM me and I can send you the text files.
Levels and Pay
1. Nightshift Loader 50
2. Apprentice Mechanic 75 MTWRF
3. Widget Assembler 100 MTWRF
4. Machine Operator 120 MTWRF
5. Senior Mechanic 150 MTWRF
6. Nightshift Supervisor 200 MTWRF
7. Line Supervisor 250 MTWRF
8. Floor Manager 300 MTWRF
9. Shop Steward 500 MTWRF
10. Union Boss 1000 _TWR_S_
LEVEL TITLES AND DESCRIPTIONS
1. Nightshift Loader
5pm-1am $50 MTWRF
Congratulations! You have embarked upon an exciting career at the Widgety-Wacker Widget Factory. Unfortunately, all the entry level jobs are on the graveyard shift. The good news is that you don't need any skills to qualify for this position. The bad news is the pay is dismal, the hours are brutal, and you'll spend all your time packing boxes, scrubbing machines, and mopping floors. But at least you got your foot in the loading bay door. Things are looking up!
2. Apprentice Mechanic
8am-5pm $75 MTWRF
You've been accepted into the union on a probationary basis and proudly wear the uniform of an apprentice mechanic. As an entry-level employee, you'll be expected to do all the dirty jobs the senior mechanics and machine operators don't want to do, but you'll learn useful skills and pick up valuable experience. The hours are long and the pay is low, but at least it's a steady paycheck to keep the bill collectors at bay and the good times rolling.
3. Widget Assembler
8am-5pm $100 MTWRF
Your probationary period is over and you are now a full-fledged, card-carrying member of Widget Worker's Union Local 365. The hours are still long, the pay is still lousy, and the work is mind-numbing and exhausting, but you're starting to figure out the pecking order on the shop floor. Keep developing your mechanical skill and making new friends and in time, some of the choicer positions will open up. In the meantime enjoy your extra pay down at the local watering hole, because only sweet liquor can ease the pain now.
4. Machine Operator
8am-5pm $120 MTWRF
Your hard work and mechanical knowledge has got your promoted to a slightly better position. You no longer stand on the assembly line for hour after hour, assembling widgets piece by piece. Now you get to operate exciting machinery like forklifts and the Widget-O-Matic. Sure, the hours still suck, but at least you are being entrusted with something a little more challenging. Keep applying yourself to your mechanical studies and you can keep moving up the ranks. Just keep smiling and going with the program. Someone's going to have to pay for your retirement years. Or someone's going to just pay, period.
5. Senior Mechanic
8am-5pm $150 MTWRF
You've busted your butt and got promoted out of the rank and file to a position with a lot more responsibility but barely any more pay. When the Widgety-Wacker 5000 goes on the blink, you and your broomstick are the first one they call to get her running again. This is as high as you can go in the factory career as a worker. If you want to get promoted now, you'll have to put on a happy face, start sucking up to the bosses, and be a real people person. Some charisma, some friends, and perhaps a well-placed bribe can help you make supervisor.
6. Nightshift Supervisor
5pm-2am $200 MTWRF
Now that you've been promoted to supervisor, you've learned that life is just one crushing defeat after another until you just wish Flanders was dead. Sure, you've earned a little responsibility and can boss the new hires around, but nobody told you you'd be in charge of the Graveyard Shift. The increase in pay barely covers the cost of keeping up with the Joneses or the price of your ulcer medication, and the hours are so ghoulish you've been having this recurring dream in which you are transformed into a vampire.
7. Line Supervisor
8am-6pm $250 MTWRF
When you were young, you dreamed of fame, fortune and glory. Now the years have settled upon your shoulders with the crushing weight of a two-ton Widgety-Wacker machine, and your dreams are no more. Your life has become a mind-numbing, soul-crushing routine of unhappy faces, miserable pay, a noisy, crowded factory floor, and those hateful Widgets. On the plus side, you get to sit down more, which is good, because you have a hernia and a bad case of hemorrhoids. On the down side, the political games are more brutal and the hours even longer, forcing you to stay late doing paperwork and kissing up to the managers.
8. Floor Manager
8am-6pm $300 MTWRF
Years of sweat, tears, alcoholism, sucking up, and stabbing your co-workers in the back have finally paid off: you now manage a shift on one floor of the Widgety-Wacker Widget Factory. You get to deal with sick employees, hungover employees, surly employees, employees who are actively trying to sabotage the Widgety-Wacker machines, and even a few employees who seem ready to explode into a bloody orgy of workplace violence like the kind you dream about every night. Is the tiny increase in pay worth the stress, the ulcers, and the destruction of your home life and health? Yes. Yes it is.
9. Shop Steward
9am-4pm $500 MTWRF
Power to the working man! You've been elected Shop Steward by your union peers and now can devote yourself full-time to looking after your own interests…and those of your fellow mechanics, should they happen to coincide. Sure, you could go head to head with management, and fight for better pay, safer working conditions, and fewer apples in the candy machines. But then you might lose your corner office and the privilege of coming in later. And you need the extra money to pay for life's little miseries, things like alimony, back taxes, hemorrhoid medicine, and Junior's major in modern dance.
10. Union Boss
10am-4pm $1000 TWR_S_
The stench of corruption follows you around like all the sycophants and suck-ups from the factory asking for favors for their friends. Hey, it's a big job and you got to meet and greet and talk to a lot of people, including golf on the weekends. So what's the harm if you stick your hand in the till every once in a while? Or accept a few gifts from upper management during the holidays? The factory's still running, people got jobs, and everything is just fine and dandy. Just be careful you don't end up like your predecessor, pushing up daisies in an unmarked grave in the local school's football field.
Tools
:
SimPE
(0.62.1.100)
Emma's blank career .package
Docs: Default Custom Careers for absolute beginners by Emma_Barrett
Custom Career Creation Procedures, V0.05; 04/04/2005; Compiled By Psion
17 Comments / Replies (
Who?
)
Users who thanked this download also thanked: