Sims 2

>

>

New terrains for your custom neighborhoods & CAS screens
Basement Bedroom CAS!
1,873

Downloads
44

Thanks Thanks
27

Favourited
10,591

Views
Personal Picked Upload!
This is a personal favourite of the creator!

Uploaded: 14th Feb 2015 at 9:40 PM
Updated: 15th Feb 2015 at 5:37 AM
Woah. Hi there guise. Been a while. How've you been? Just felt like pokin' my head in and saying hello with this great new CAS screen. Not quite the usual plain brick wall, ain't it? At some point, I suppose I'll make the "main floor" of this house as a CAS (as per request). 'Til then, enjoy this little boho bedroom to style your sims!
Create-A-Sim Screen: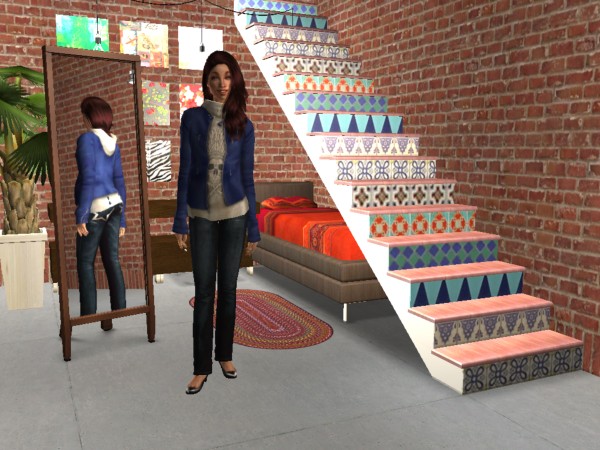 Family Screen: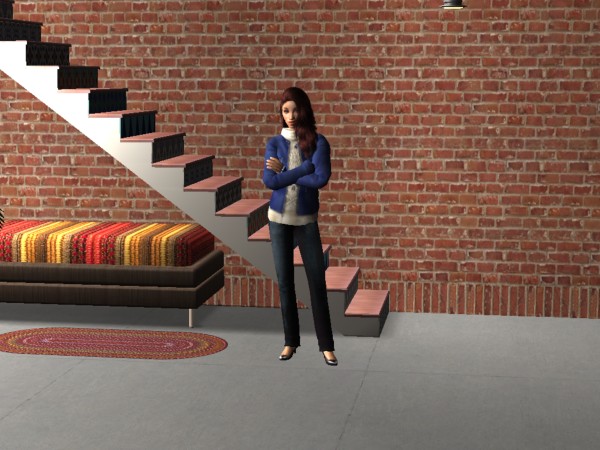 Anyhoo, If you like, please thank! Also: if you have a specific thoughts on a CAS screen I should make, let me know! I'm always happy with ideas and requests!
P.S. I really hate givin' y'all a long shopping list, but just to be safe--'cause some peeps don't have a readme on using their stuff--no CC is included (ugh).
Custom Content Needed:
Empty CAS screen by WindKeeper @ MTS:
here
***wind_CASinvisibleobjects_familypart.package
***wind_CASinvisibleobjects.package
***wind_CASinvisibleroundpodium.package
***wind_CASmirrorrecolor_wood.package
Eco-Cafe Ceiling Lights by Around the Sims:
here
NeverDim Desklamp by Holy Simoly:
here
Mango-Sims:
here
***Breeze Palm (Chambres > page5 > Telechargement)
***Nester Bed (Chambres > page3 > 1 lit et sa couveture)
Habita Bath Counter by Reflex:
here
(Downloads > Bathroom > page1 > HabitaBathroom)
Fresh Set by Steffor:
here
***Fresh Bedroom Paintings
***Fresh Stairs
Indian Bedding by Sandy:
here
Many thanks to all these wonderful CC creators!
Love,
GinjaSnap
About Me
GinjaSnap Sims is for Sims 2; I don't create any CC for the Sims 3. Meshes are not made by me, but they are always included, unless otherwise stated. Please do not upload my custom content on your website, a paysite or imply/state that it is your own. That would be rather rude. You are more than welcome, though, to recolor the custom content for your own use or even upload my clothes with your sim, or post pictures showing my CC, just remember to credit me!