>

Mods that replace game resources other than the script core.
(UPDATED) Underweight teens fix - Natural metabolism part 1/3
MTS has all free content, all the time. Find out how YOU can help to keep it running.
Tell me how...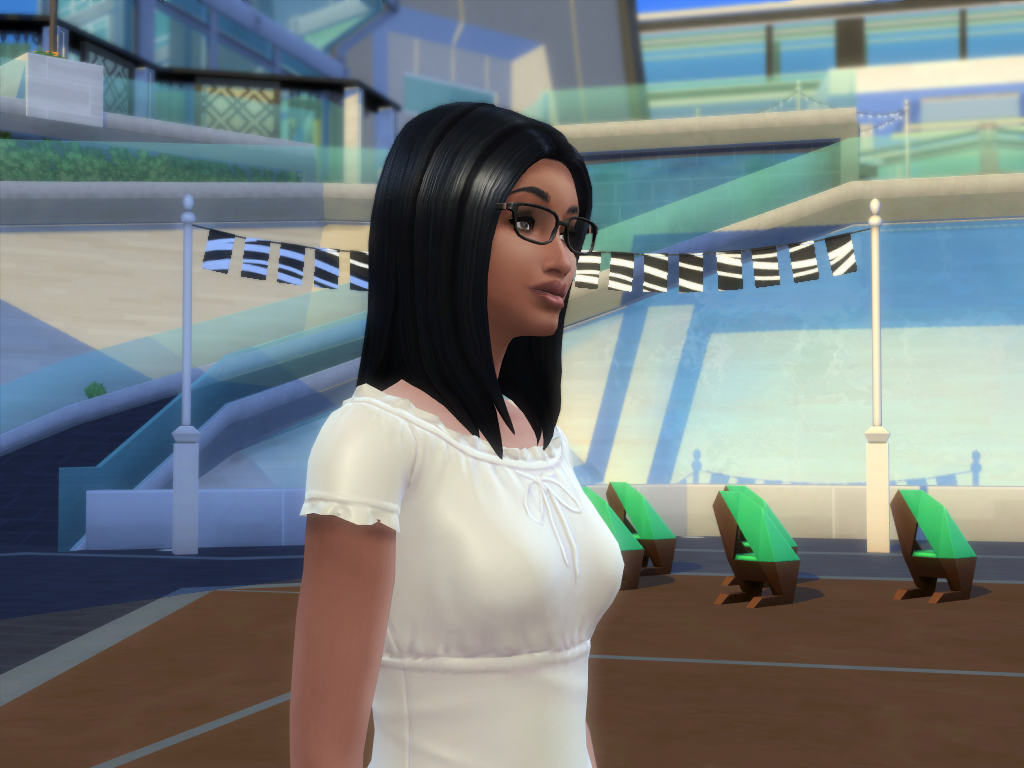 Created by Candyd View Policy / About Me View Downloads Home
Uploaded 2nd Mar 2017 at 7:16 PM · Updated 31st May 2017 at 9:13 PM by Candyd : Updated for the latest patch (1.30)
This mod solves the issue related to teenage sims' weight, that causes them to lose too much weight sometimes to the point of being severely underweight.
How does the game behave by default ?
In the Sims 4, teenagers have their own metabolism : it has been set so that they'll gain only half as much weight as any older sim. This was intended to give teenage sims a higher metabolism and to prevent them from being overweight. Unfortunately, the way teenagers' metabolism works can sometimes cause them to become skinny to the point of being underweight.
What does this mod change to the game's behavior ?
Teenage sims' metabolism has been "fixed" to function exactly the same way as adult sims' metabolism. The mod will prevent them from being skinnier than adults. In return, teenage sims have now the same risk of being overweight as adult sims. The issue can be avoided with having the two other parts of the Natural metabolism mod installed.
How do I install this mod ?
Unzip it. Place the package in your Mods folder. Start the Sims 4 and enable custom content and mods in Game options - Other. Apply changes, quit and restart the Sims 4, and enjoy !
This mod can work alone. However, if you experience other weight and / or muscle issues with sims of all ages, or wish to control your sims' metabolism with more precision, I recommend to download and install the two other parts of the Natural Metabolism mod, for best results.
Conflicts
This XML tuning will conflict with other XML tuning mods using the following resources :
6017E896!00000000!00000000000086DC.Buff_Trait_Teen.BuffTuning
Patch and updates
The current version of this mod was built with version 1.30. It might be incompatible with earlier versions of the Sims 4 ; if your game isn't up-to-date, use at your own risk.
I will do what I can to keep this mod up-to-date ; if the mod is out-of-date for several months or more, I encourage you to contact me. If I don't reply, you're allowed to upload an updated version, if you credit me as its author and link to the original mod.
This mod is compatible with the latest patch (1.30).
Additional Credits:
Sims4Studio
Type: Motive gain

Tags: #teenager, #teen, #teenage, #weight, #skinny, #fix, #natural, #metabolism
Mod updates
All my mods are checked and compatible with the latest patch (1.30), Underweight teens fix, Sims 3 inspired lifespans for the Sims 4 and Balanced calories have been updated.

I need to take a break from modding for the moment, because my 4-legged best friend has incurable cancer, I need to be there for him as long as he's with me, and I don't have any joy or energy for modding right now. I'll still update my mods as long as I have enough remaining energy for it, but I certainly won't be releasing new stuff for a while.