Yazoo

Downloads: 2,512
Thanks: 119

Join Date: 22nd Dec 2011
Total Posts: 1,998 (0.50 posts per day)
Welcome To The Black Masquerade
Top Download
Imagine a world where Modern Homes became the new culture icons of houses.
10th Jul 2012 at 2:34pm in » Residential
19.8k








+
3 SPs
Yazoo has 1 downloads in the following areas of our download section: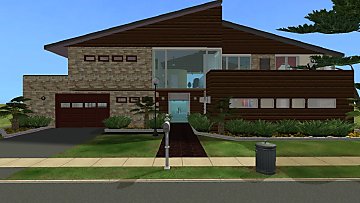 19.8k








+ 3 SPs
Groups
Yazoo is a member of the following groups:

The Ghosts Of The Sims Past
:
A place, where you can talk about all of the Sim games that were brought to life on the consoles. Sim games that were a little more fun!

Fanfiction
:
This group is all about fanfiction. Those couples that were meant too be, but never happened. Now you can write it here, and make it happen! All writers are welcome. All art is welcomed, as well. Bring your crazy self to show off those couples that were meant to be together!
If you love writing or reading poetry, this is the group for you.

Roleplayers
:
A group dedicated to roleplaying, you can have RPs, discuss RPs, and brainstorm your RPs here!

Survival Horror 101
:
Video games that scared as kids, and adults. And all you need to know into how to beat them

Square Enix
:
All your gaming needs under the brand name: Square Enix

Umbrella Corporation
:
Our business is life itself

Cult of Vampyres
:
Welcome Children of the Night. Yes, this Group talks about Vampires or Vampyres

All about the Raiders...Tomb Raiders that is
:
For all the Tomb Raider and Lara Croft fans, you have now found your humble abode. Hope you like your stay!

The Batman Group
:
This is for discussion and acknowledgement of your Batman interest.

JPop Lovers
:
I saw a KPop group but not JPop.This is for fans of Vocaloid or anything JPop related

The Writers Guild
:
A group for people who like to write

K-POP
:
If You Like Kpop come HERE!!!
For freaks, but in a good way.

The "TS2 is better than TS3" group
:
The "The Sims 2 is better than The Sims 3" group is just what it says it is. For people who think The Sims 2 is probably the best.

Anime!!
:
Do you like the anime/manga?? So come here and talk about it!!

An End to Hate
:
The purpose of this group is to end descrimination against all people, be they gay, black, Jewish, or otherwise. We aim to end hate and promote acceptance.

Tim Burton's films
:
A group for all the simmers that like Tim Burton's films ;)

Organization XIII
:
A group for all you empty heartless beings out there! We have been expecting you!

Just For Gays
:
For Gays, Lesbians, Transgendered, Bisexuals, and Curious people

Animal lovers
:
If you love any type of animal, you can come here, discuss and share info and pics

The Bella Goth Society
:
The Not so Secret Society for Bella Goth and all to do with Bella.
"Queen of the Damned seeks knight in shining piercings for pleasure, pain and purring"--Scary Mary from the Urbz: Sims In The City




"A Famous Explorer once said: 'The extraordinary is in what we do, not who we are.'"--Lara Croft from Tomb Raider 2013
Home Page: click here · Biography: Not a single whisper of the wind, can tell you about me. Location: Dublin, Ireland Interests: Writing, Drawing, and Singing Occupation: Writing
Games owned: The Sims 2:








The Sims 3:









The Sims 4: