Sims 2

>

>

Custom careers - more choice for your working Sim!
B.B's back! Baseball Career!
1,152

Downloads
337

Thanks Thanks
10

Favourited
30,108

Views

Uploaded: 28th Dec 2007 at 11:36 PM
Updated: 3rd Mar 2011 at 6:38 PM by whiterider
A small career which has spanning from a water boy to a big outta parker major leaguer. It has a unique guid it does not have a custom icon though, or any chance cards. Just a little present so you know i'm back...
1. Water boy/girl -You're the water boy and on the way to the major Leagues! start hour:13 End hour:20 Pay: 100$
2. Minor league
backup
- Now you can soke your hands in mud and feel the nice smooth(or rough) surface of a a baseball. start hour:13 End hour:20 Pay: 200$
3. Minor leaguer - An Average player on the team not too good or not too bad just average skills of a minor Leaguer start hour:13 End hour:20 Pay: 300$
4. Coach's Favorite - Star player the the Coach's Pupils He says youre a shining Example to all Minor Leaguers! start hour:13 End hour:20 Pay: 410$
5. Minor league Star- In the spotlight of all minor Leaguers. is Considered good by the Major Leaugers because once they were like him too. start hour:13 End hour:20 Pay: 500$
gap- of leagues
6. Major league Wannabe- Ussually just makes up the bad spots of the team has shots when they're winning a mild player. Loses skill because there not in the spotlight. Start Hour: 20 End Hour: 1 Pay: 600$
7. Major Leaguer- An Average Major Leaguer who's good allround and usually makes up the team fairly well. Start hour 20 End Hour: 1 Pay: 1000$
8. Three Baser- The Leaguer who's got skill, luck, and chops! Scoring a two baser is a bad for you. Concidered the top player if he's the highest class. Scores the few Home run. Start Hour: 20 End Hour 1 Pay: 1500$
9. Home Runner- A true great player usually considered to be the most famous because the lucky cathcer gets a batted ball, by a star. Usually the top of the team (if there is any Home Runners) Start Hour: 20 End Hour: 2 Pay: 2300$
10. Outta The Parker- You're the star of baseball shining up right by Babe Ruth. On every last inning you score the point. You're a living legend, with a hint of bad skill be hinde you though be youre a true legend! Start Hour: 20 End Hour 3
For adults only. The icon is the athletic icon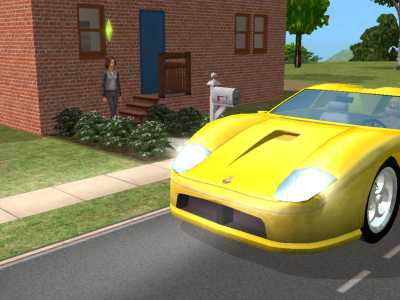 Days:
Sun-Mon All Levels
Fri. Level 1-5
Additional Credits:
Thanks to Superfly for his tutorials that helped refresh my memory
Thanks to Quaxi for
SimPE
Thanks to Bidou for his editor
Packs Needed
None, this is Sims 2 base game compatible!
Request Avalibilites, Future releases and policy
POLICY
you may not upload my stuff to a paysite (not even with my permission!) you may feel free to edit any of my stuff and redistribute to MTS2 (only mts2) but if you changed pretty much all of it don't give me any credit (you did most of the work) but if you only did a small tweak give me credit, and you may upload recoulers or things to any site with my premission with no premission only here MTS2

REQUEST AVAILABILITIES
Nothing untill i post up my set

FUTURE RELEASES
1: My set.