Sims 2

>

>

Community lots/For when sims leave their houses/It's scary outside
Townshion Cafe
430

Downloads
58

Thanks Thanks
1

Favourited
13,291

Views

Uploaded: 11th Feb 2010 at 1:22 AM
The Townshion Coffee Shop Family would like to welcome you to there newest Cafe, opening in Spenver*! Townshion strives on being able to build there cafe's to fit in with the local landscape, only being able to tell it is a Towshion Coffee Shop by there trademark Green Roof.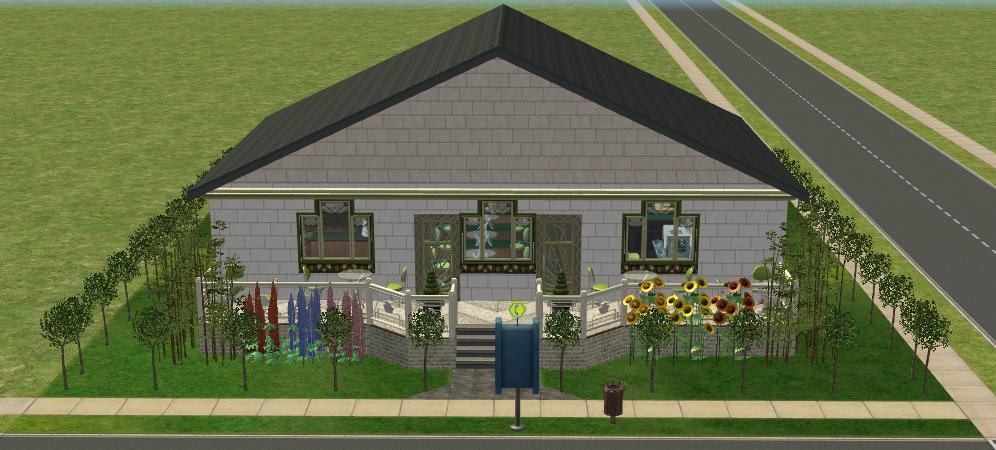 All of there cafe's strive for cozyness and a small town feel, no matter how big of a city the cafe is in. In all of the Townshion Cafe's you will find that they always have a computer area complete with high speed internet, and wi-fi! All of there cafe's vary in the decor and color themes to suit the area the cafe is in, this cafe's color theme is Green, as it is surrounded by nature.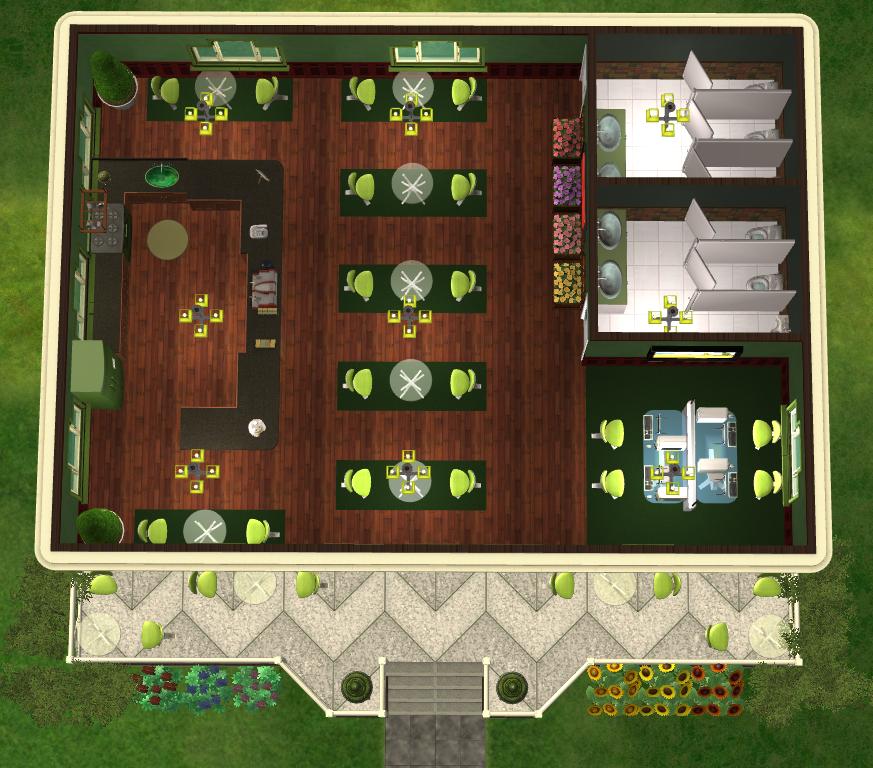 The cafe offers both indoor and outdoor seating, and a nice kitchen which all customer's are free to use, as long as there useing it safely of course.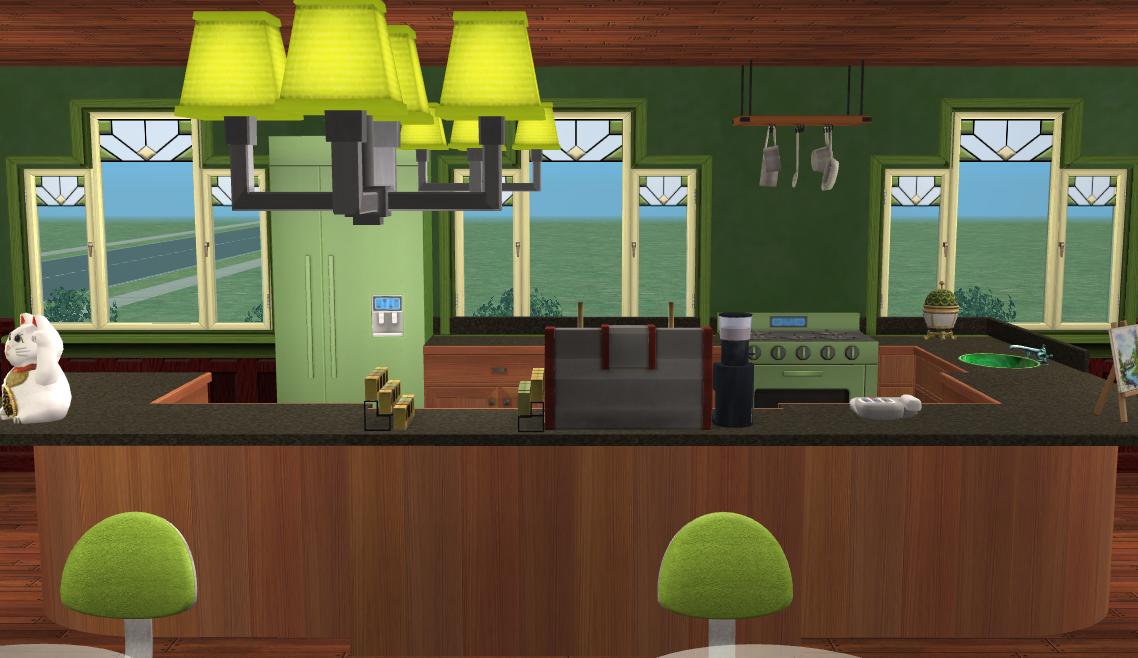 For those that are seating near the bar area, there is the windows to see outside with and a wall with a row of flowerboxes for decor and the bathrooms located to either side.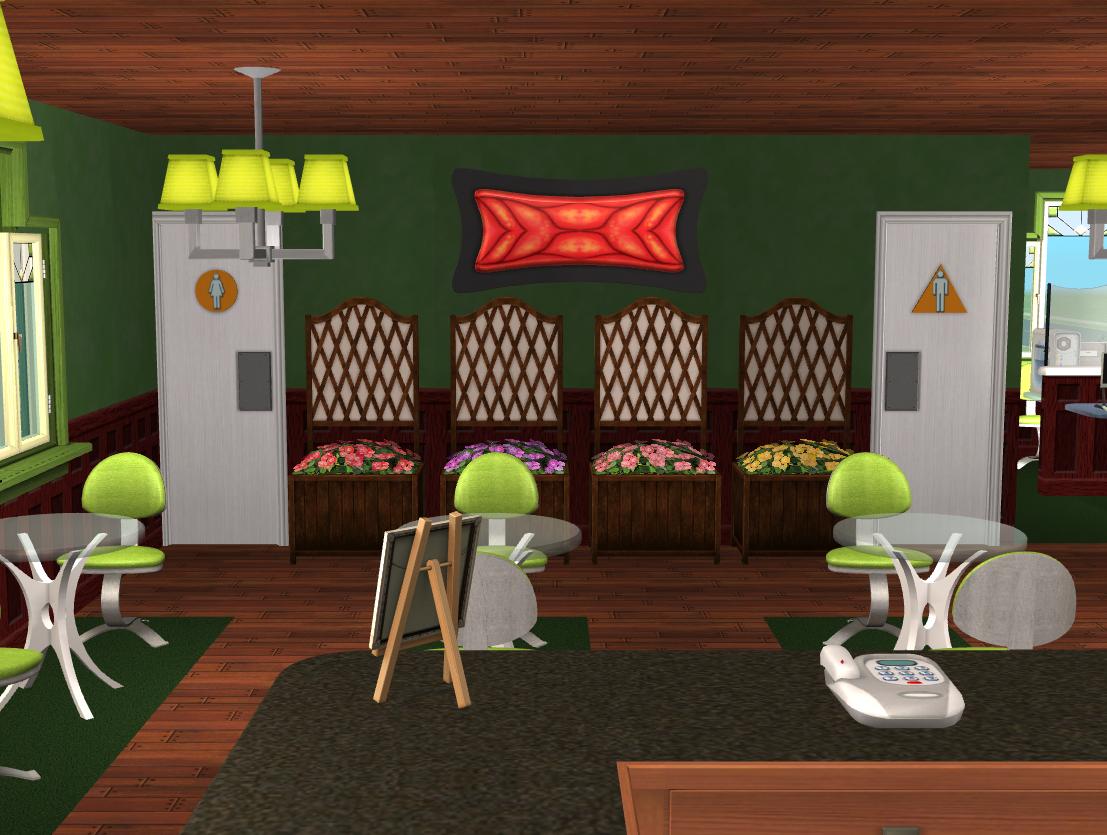 This Cafe is prestented to you by the Townshion Coffee Shop Corparation and the T.Holder Architecture & Real Estate Firm.
Please let me know if there's any problems with the lot and i'll try to fix them.
Till next time, T.Holder signing out!
*Or whatever your towns name is

Lot Size:
2x2
Lot Price:
89,409
Additional Credits:
My friends who gave advice on the pictures, and the cafe itself, and who are always big supports.
Packs Needed








+
8 SPs
For a full list of packs with names, see the Packs Needed popup.
Other Information
Number of bedrooms
:
– Not Applicable : For Commercial Lots
Custom Content Included
:
– None : No Custom Content included
Furnishings
:
– Fully Furnished : Lot is completely decked out in furnishings
Special Flags
:
– Not Applicable
Packs Needed
| | Base Game |
| --- | --- |
| | Sims 2 |
| | Expansion Pack |
| --- | --- |
| | University |
| | Nightlife |
| | Open for Business |
| | Pets |
| | Seasons |
| | Bon Voyage |
| | Free Time |
| | Apartment Life |
| | Stuff Pack |
| --- | --- |
| | Family Fun |
| | Glamour Life |
| | Celebration |
| | H&M Fashion |
| | Teen Style |
| | Kitchen & Bath |
| | Ikea Home |
| | Mansion and Garden |
About Me
I'm 19 and build houses on The Sims...not much more to say other then the fact that I like anime, video games, manga, reading...and guys. Other then that I don't care what you do with my work just as long as you don't claim it as your own.