Sims

>

>

Get your celebs here/Lots of Angelina sims/And not a lot else
Vince Neil
MTS has all free content, all the time. Find out how YOU can help to keep it running.
Tell me how...

Created by The Path Of Nevermore View Policy / About Me View Downloads Home
Uploaded 23rd Oct 2010 at 1:35 AM · Updated 1st Mar 2011 at 9:05 PM by Astraea Nevermore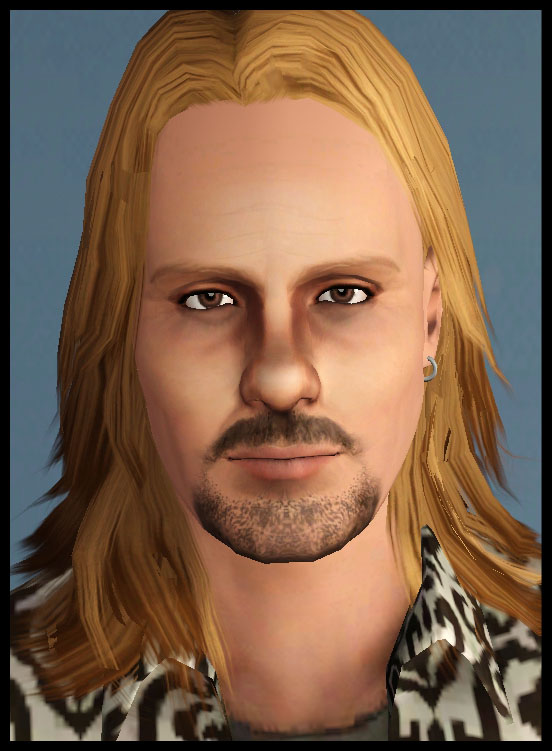 Vincent Neil Wharton (born February 8, 1961) is an American vocalist and musician, best known for being the lead singer of heavy metal band Mötley Crüe.
(Wikipedia)
Well, I just thought to give some company to my Nikki Sixx sim, so here's Vince Neil XD
I'm in a huge Crue-addiction phase, lately, so I thought it was time to come back to this almost ready sim and go for the upload. I couldn't give him his original tattoos, but I went for something that could kinda remind of what he has

Anyway, he was very funny to make, and I hope you'll enjoy him too!

To make him work, install the sim in your SavedSims folder in Documents/Electronic Arts/The Sims 3. He will appear under the adults section. You need Ambitions for him to work, as he uses tattoos and hair from that expansion pack! Also, custom content is not included, if you want the sim to look exactly as seen in the screenshots, you'll have to download and install it separately. Anyway, it's really recommended that you install at least the non-default skintone (both the skin and the hack for it to show up in game) and the custom sliders.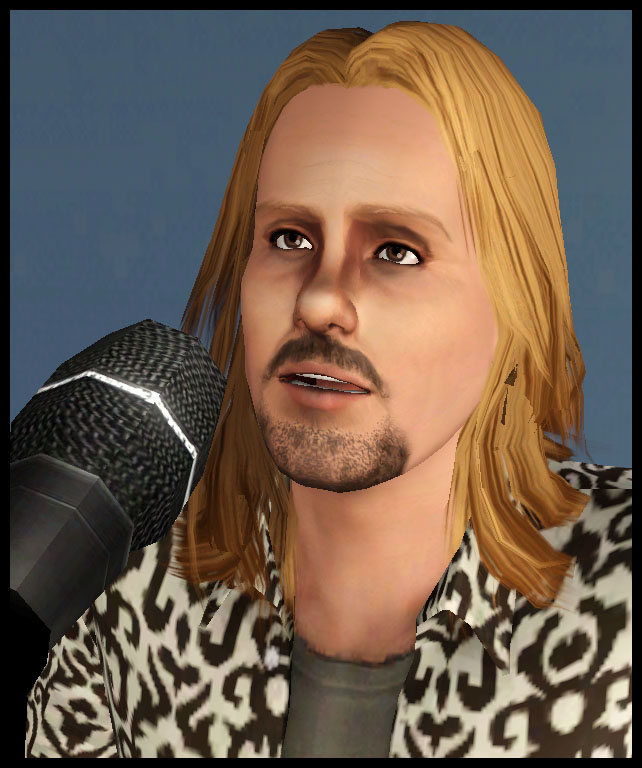 Random attempt at posing, yay

Custom content used:
Sim
-Skintone by
Kanno
, made non default by
Araenna
-Tiffany Glaze default replacement eyes by
escand
-Nose contour and tired eyes make up by
Arisuka
(used the blush version)
-Eyebags by
Arisuka
(again, no idea of which set exactly, I have all of them!)
-Subtle wrinkles by
Arisuka
(facemask version)
-Natural lipcolor by
Arisuka
-Eyebrows by
Hysterical Paroxysm
Clothes, accessories and tattoos
-Jeans by
Aikea Guinea
-Ankh tattoo by
me
. It's the tattoo I put on the chest and it's kinda hidden by the heart design, anyway, it's the more cross-shaped one.
-Dragon tattoo and Aztec tattoo by
des-demmonia
, taken from their respective sets.
Other clothes and tattoos are all Eaxis ones.
-Earrings by
tamo
Mods and hacks used - PLEASE READ:
-Body sliders by
jonha
(chest size, calf width, leg width, shoulder size used)
-Facial sliders by
Ahmad
. All of them
-Chin cleft slider by
Tum Tum
-Chin to neck slider by
Heiret
-
AwesomeMod
's x2 slider multiplier. Also needed to remove the limit to the number of custom sliders you can have in game. If you don't want to install a huge mod like AwesomeMod, you can still use
jonha
's hack to remove the slider limit, just follow the instructions on there. Don't try to edit the sim's features if you don't have those hacks, or they'll snap back to default.
-UI Mod by Rez Delnava, needed for the non-default skintone to show up in game. If you don't install it, the sim will show up with black skin.
EDIT:
Rez Delnava's mod is outdated. However, the game does recognize non-default skintones and you can still play with them even if you don't have the mod installed: simply, the little window with the tone picking box won't be expanded and, to look at the new skintones installed, you'll have to scroll with your mouse wheel. MTS mods gave more detailed informations on
Rez Delnava's mod page
.
However, if you don't feel like installing non-default skintones, I also added a version of the sim packaged with default skin

Additional Credits:
Thanks to all the wonderful people in the
Creator Feedback Forum
who helped me to improve him!
-Huge thanks to Arisuka and her custom content/make up, which always turns out to be very, very useful for my sims :D
Tags: #vince, #neil, #motley, #crue, #glam, #metal, #celebrity, #sim, #80s
Policy
•
Feel free to edit, fix, retexture, recolor, include my meshes with your retextures/recolors, include my cc with your sims/lots
and anything else you can think of, no need to ask.
•
Please do not re-upload my stuff.
If you see that one of my uploads is missing, contact me and I'll be glad to provide a new working link for you.
•
No Adfly/any kind of paywall and/or paysites.
This applies to both sims using my content and retextures/recolors of my meshes.
Patreon downloads are fine ONLY if your retexture/recolor/edit is available for free right from the start.
No "Patron-exclusive" content or anything like that. My content is free for all and will always be, and so should be your edits of my stuff.
• Credit/tagging/linking is nice, although the last two are not mandatory. As long as you don't claim you made my crap, you're free to do whatever you want :D
• Remember that a lot of my stuff wouldn't even exist without the work of other creators, so please try to respect them as well :)
• Most important:
HAVE FUN!
Check my other downloads over at Tumblr!
If you'd like to support me, please consider making a donation at my Patreon :)