Sims 3

>

>

New terrains for your custom neighborhoods & CAS screens
Riverblossom Hills - World and Population (Updated notice: Please read)
MTS has all free content, all the time. Find out how YOU can help to keep it running.
Tell me how...
224,419

Downloads
1,659

Thanks Thanks
389

Favourited
415,291

Views
Picked Upload! This is a picked upload! It showcases some of the best talent and creativity available on MTS and in the community.
Personal Picked Upload!
This is a personal favourite of the creator!


Uploaded: 4th Feb 2011 at 9:46 AM
Updated: 18th Jul 2011 at 8:31 AM
RIVERBLOSSOM HILLS
for World Adventures and Ambitions and Late Night.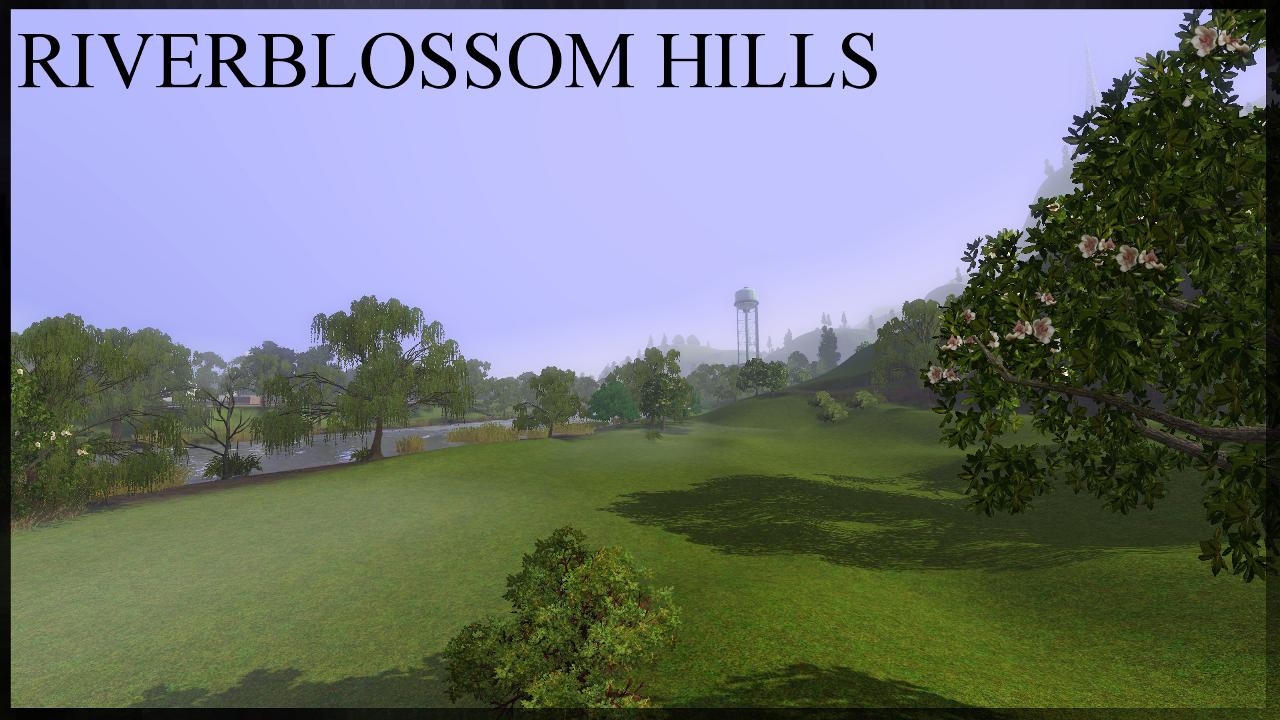 MAJOR UPDATE: It appears that some of the Sims (eg, the Ottomases and Yokels) do not have aging enabled at an individual level. Twallan has updated his Debug Enabler mod at NRaas Industries so that there is a global aging toggle. This will fix the issue for most Sims. You can fix the aging issue by installing Twallan's DebugEnabler then clicking on the Town Hall with a Sim and choosing the following options: Debug Enabler > Options > Aging > Aging All On/Off

You might need to turn it off first then back on again to get all the Sims in town aging. I am working on an updated version without this problem. Many, many apologies. Kiwi_tea[/b]
UPDATE 2:
If you have
Generations
I recommend downloading this version from the Exchange:
http://www.thesims3.com/assetDetail...assetId=4357925
[blockquote]

This is a big multi-part download. READ THE INSTRUCTIONS ON THE INSTALLATION PAGE CAREFULLY.

This is a big multi-part download. IF YOU DO NOT READ THE INSTRUCTIONS ON THE INSTALLATION PAGE CAREFULLY LITTLE CREATURES WILL COME IN THE NIGHT AND EAT YOUR HAIR OFF! AND YOU'LL GROW HAIRY PALMS AND YOU'LL GO BLIND *INSANE*! SO DIG OUT YOUR READING GLASSES AND HAVE A PEEK. PLEASE.
[/blockquote]
Riverblossom Hills is prepopulated. The world will install with its sims, fresh from the Simpack. Caution: The prepopulation method has resulted in no issues for testers so far. If you do come across an issue and suspect prepopulation may be the cause, please alert us in the comments. However, the method has had a lot of testing at this point and seems perfectly safe.
Based on the neighbourhood from The Sims 2: Seasons.
World file pre-populated with premade sims, including familiar faces.
No custom content.
DESCRIPTION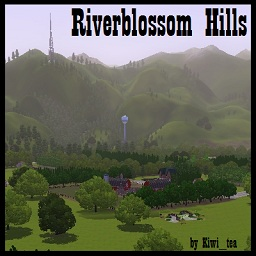 Quote:
Many Sims have relocated to the quiet, comfortable countryside, in the hopes that life and family can firmly plant their roots in the middle of nowhere. Fresh crops aren't the only thing growing in the farming community of Riverblossom Hills – love is in the air and many a relationship is on the verge of blossoming.
Riverblossom Hills in
The Sims 2: Seasons
was a very lovely but very limited neighbourhood. Initially planned as an accurate remake, Riverblossom Hills quickly expanded to cater to the gameplay requirements of The Sims 3 and its expansions. All the original Sims have been remade, including the Ramaswami and Ottomas families that were originally in the family bin in
The Sims 2
. There is a large amount of flat land for players to expand their town with new lots, and a multi-lot tomb stems from one side of the world to the other. All spawners and rabbit holes up until
The Sims 3: Late Night
are available somewhere in the world. Alongside the remade families, there are dozens of original Sims, and some remakes of townies from The Sims 2 such as Tosha Go. Some Sim families such as the Ropatas and Margo Tumeke come from the world of
Niua Simoa
originally, others are visitors from Port Piston and elsewhere.
The neighbourhood is a large, rural district with a small town known as Winterton. A Sim Nation highway runs into the coastal area, ending in Winterton and, with a slight detour, Roth Square. Roth Square, owned by the Roths, looks out onto the Pasimfic Ocean.
WORLD FILE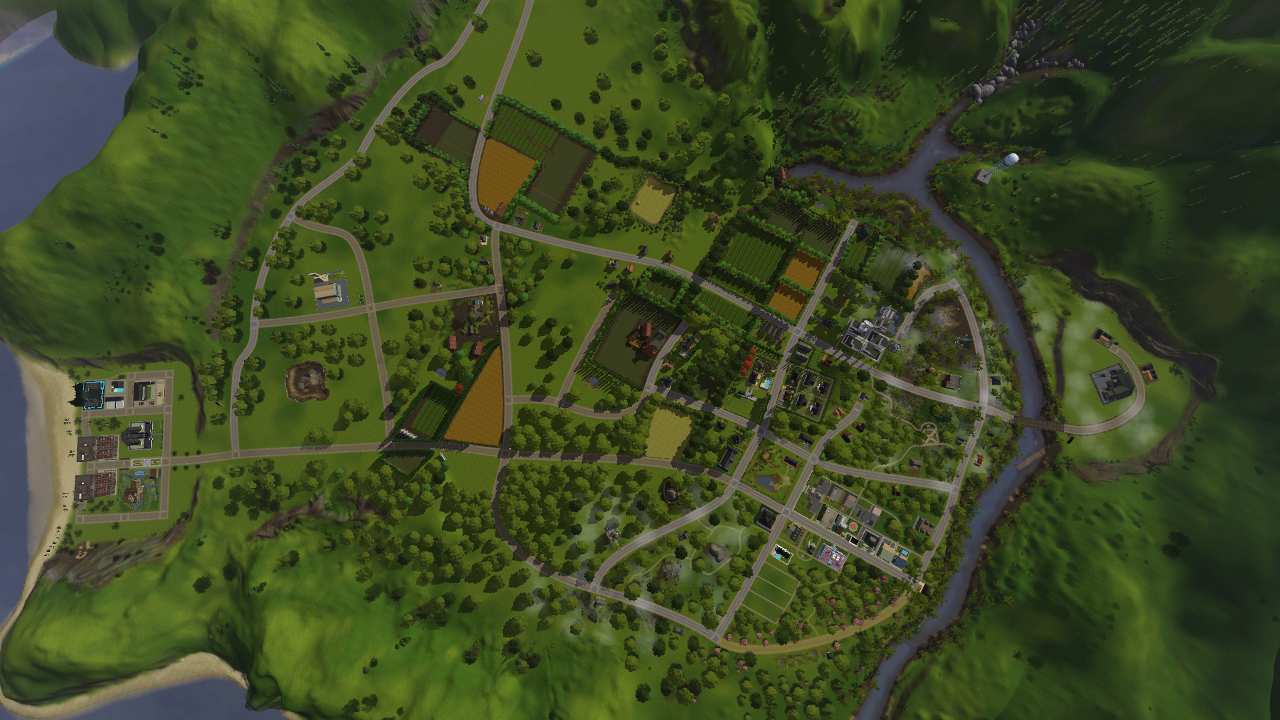 Map Size:
Large.
Spawners:
All the spawners up to and including Late Night are available except for regional dig sites. Some generic and fragment dig sites are available.
Routing/Layers:
Sims can route almost everywhere except steep terrain. The camera routes to the very edge of the valley, giving good panoramic views. At extreme distances the (two) distant terrains can start to clip out of sight, but this doesn't happen during most gameplay. The world file is divided into 6 layers. There are 13 textures in the world, but only a max of 8 textures per chunk.
Recolors:
This world features recolored and retextured objects, for example the Hospital rabbithole in Riverblossom Hills is slightly green, and the billboards feature characters from the world such as rock icon Tia Palm. These textures can carry over into other worlds if you load them immediately after playing Riverblossom Hills. It is therefore best to restart the game between switching neighbourhoods... ...unless you don't mind. :P
Lots:
All necessary rabbitholes and community lots are included up to Late Night, excluding the Poolside and Dance Clubs. There are 10 representative lots listed in the comments section. See the first comment for a list of lots.
Number:
127 lots
Res/Com Ratio:
73/54
Occupied/Unoccupied/Empty Ratio:
37/11/25
Sizes:
- 41 lots sized 30x20
- 13 lots sized 16x18
- 10 lots sized 20x20
- 5 lots sized 40x40
- 5 lots sized 30x40
- 5 lots sized 30x30
- 4 lots sized 60x60
- 3 lots sized 64x64
- 2 lots sized 50x50
- 1 lot sized 20x25
- 1 lot sized 25x25
- 1 lot sized 12x44
- 1 lot sized 20x64
- 1 lot sized 40x28
- 1 lot sized 30x42
- 1 lot sized 40x44
- 1 lot sized 30x50
- 1 lot sized 11x24
Sims:
Custom service NPCs are included, as well as a wide range of custom homeless Sims who will become bouncers, etc. For this reason I don't recommend deleting homeless Sims when using alternative Story Progression mods such as Awesome mod or NRaas Story Progression. There are 8 representative Sims listed in the comments section. See the first comment for a list of playable households.
If you are opposed to Occult Sims you might want to seek out and delete the 10 premade vampires and 2 premade Simbots using Twallan's Master Controller or a similar mod.
SCREENS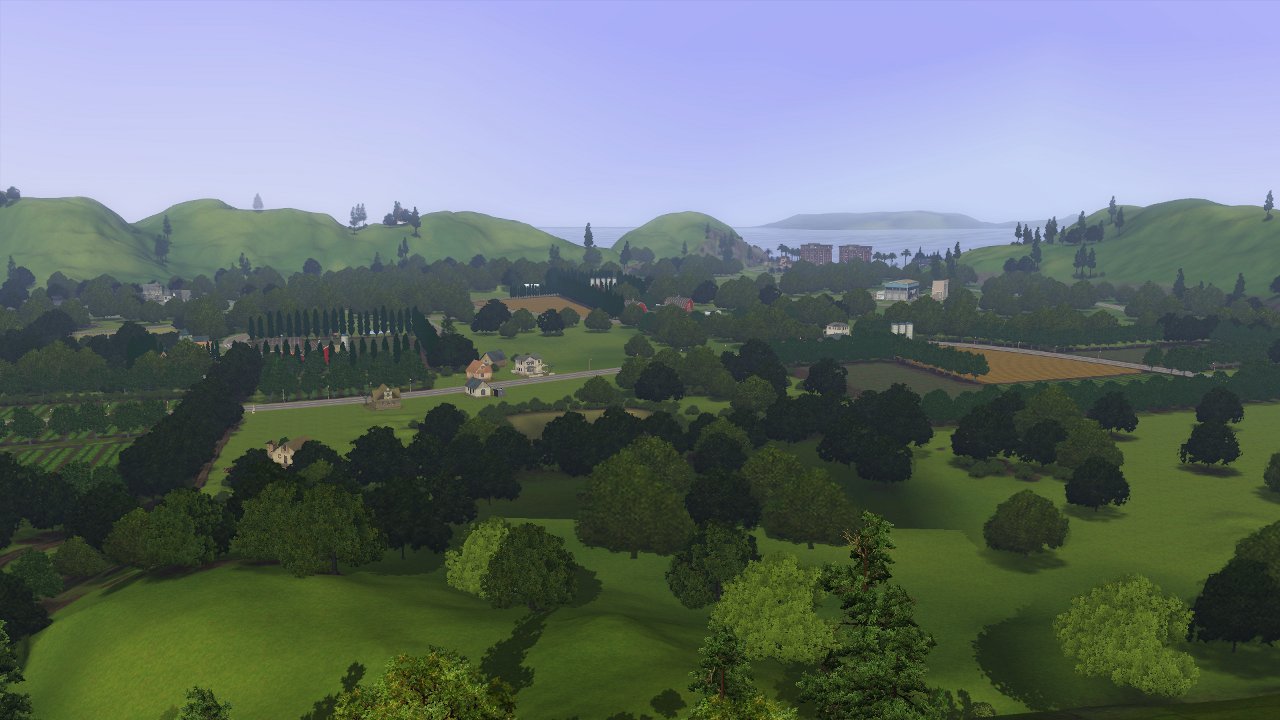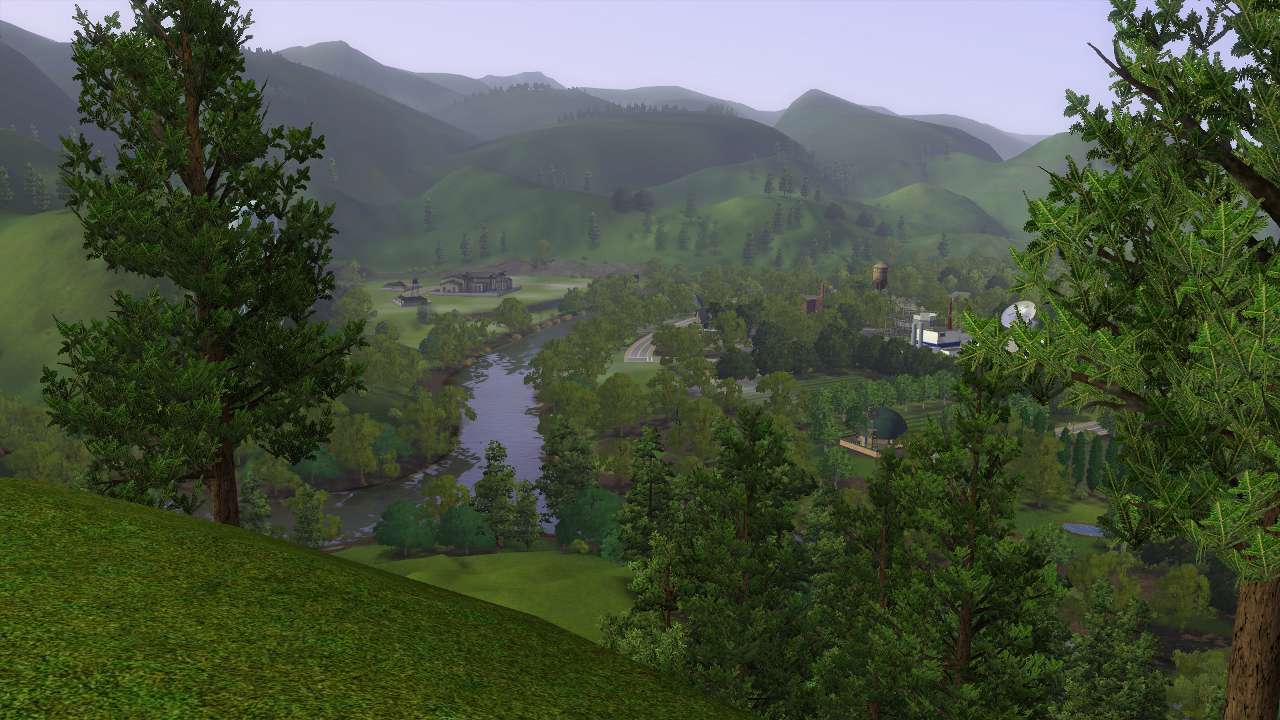 TRAILERS
http://www.youtube.com/watch?v=mcP8Iv2IuH8
http://www.youtube.com/watch?v=5WrelwVwHIQ
http://www.youtube.com/watch?v=mnyEUwRWeqY
http://www.youtube.com/watch?v=-zMx2nj42As
http://www.youtube.com/watch?v=KOBhIyhjbss
REQUIREMENTS
These expansions and downloads are necessary for the world to work:
The Sims 3: World Adventures, Ambitions, Late Night.
Riverview from The Sims 3 Store.
Content from the following stuff packs will appear if you have them but they are not requirements:
(Optional) The Sims 3: High End Lot Stuff, Fast Lane.
CREDITS:
None of this needs to be downloaded. I'm just pointing those interested to important assets used in the world. Many thanks to the simmers who provided these!
Thanks: dolldrms1 (so much!), twallan, J.M. Pescado, auntielynds, Writing_Reg, Rflong7, DarkMirage, moryrie, Robodl95, Judhudson, bellatrixclovis, Miuki, Kaospilot, Sandranym, Deluxe Designs, SimGod21, cutsocks, Gamineannie, simsample, BSIRegina, Martine, GiLaNg, Nekocat, sleepyrose, candlelight82, MCO798, sleepalldaypartyallnight, girlyb, Amberzip, have2admit, MadGaz, mariomaniac86, Rukaya, everyone at ModtheSims.info.
Packs Needed


For a full list of packs with names, see the Packs Needed popup.
Packs Needed
| | Base Game |
| --- | --- |
| | Sims 3 |
| | Expansion Pack |
| --- | --- |
| | World Adventures |
| | Ambitions |
| | Late Night |
Policy
NO PAYSITES. Otherwise, I'm pretty easy about this. Don't claim my stuff is yours. Link back to the originals. In short: Show common courtesy and we'll be good.