Sims 2

>

>

Individual objects with customized pie menus and options.
Simlish Modthesims Default Replacement Browse The Web Screens
5,180

Downloads
450

Thanks Thanks
39

Favourited
44,694

Views

Uploaded: 28th Mar 2010 at 11:20 PM
Updated: 30th Jun 2010 at 8:41 PM
I love modthesims! You love modthesims, or you wouldn't be here right? Now your sims can show their love and appreciation for modthesims whenever they begin to browse the web relating to the hobby of their choice. This will replace the browse web for... screen from Freetime. This works on all hobbies the same (There's no seperate texture for each hobby). This will work on all Maxis computers and all custom computers that use the same Browse the Web screen as Maxis. All text in both screens is in Simlish! The screens loop as your sim types. Now before you ask, yes this is possible for the Sims 3, and no, I don't know how to do it for the Sims 3 *yet* but I will keep trying. I hope you enjoy it very much!
Screens from a sim's point of view: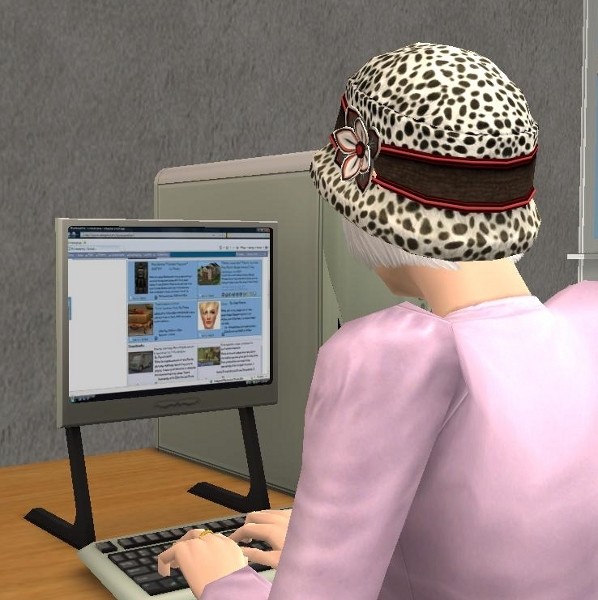 Screens zoomed super close: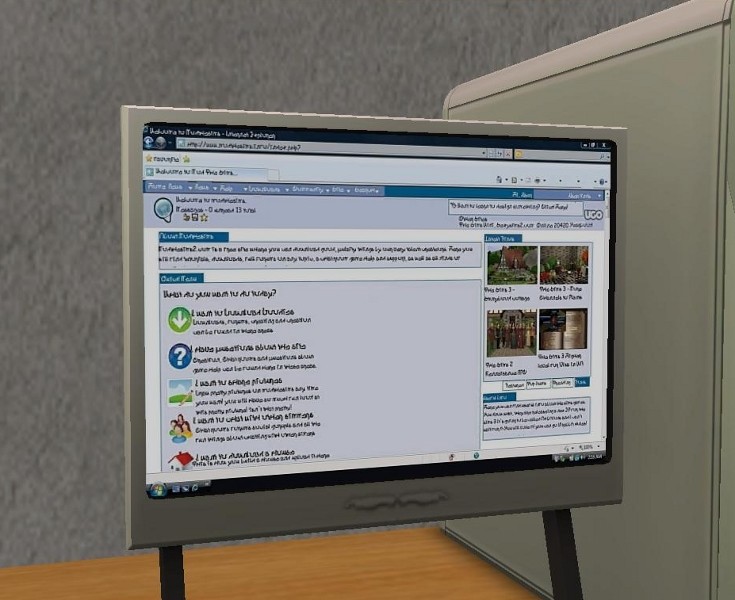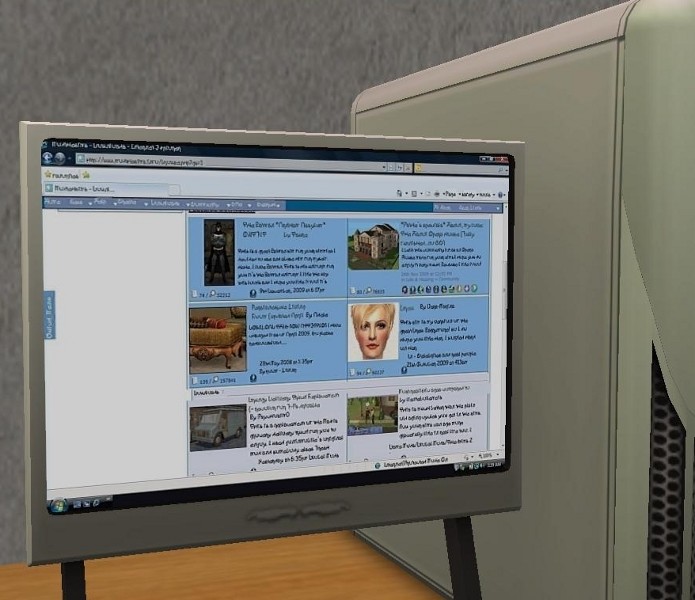 There is only one other modthesims themed download here for the sims 2 (I believe) see the creator reccomendation tab under related pages.
Packs Needed

For a full list of packs with names, see the Packs Needed popup.
Other Information
Type
:
– Object Mods : Object Interaction Mods (things that change how sims interact with objects or their environment, like "Multi-owner door" or "sunbathe anywhere")
– Global Mods : Mods that change the way the game works without requiring any user intervention.
– Defaults : Default Replacement Spawned Objects (like baseballs, dishes, etc)
Packs Needed
| | Base Game |
| --- | --- |
| | Sims 2 |
| | Expansion Pack |
| --- | --- |
| | Free Time |
Creations by joninmobile (TheNinthWave)
I'm officially, permanently retired from creating at MTS, however I do create for my own website TheNinthWaveSims.com. I no longer take requests. If you send me a request in pm, I will kindly decline. However, if you would like to make a request from another creator you may do so. Here are the links to The Sims 2 Creators who take requests and The Sims 3 Creators who take requests. Don't post in those threads, simply PM the creators who posted there. Don't steal my creations, other than that, do whatever you want.
I hope you enjoy all the downloads I've brought to you over the years. It's been fun. Being a part of The Sims community has had it's ups and downs for me, but I keep on truckin' nonetheless. Lots and lots of drama, lots of pain and sorrow, but lots of laughs, and good times too. Made so many new friends over the years, and it all started by uploading to MTS way back in 2006. Have fun with my creations, that's what they're here for!
~ Jon