>

Bon Voyage type lots/Such as hotels and camp grounds/Home away from home
View Old Style
Generic Hotel Chain Franchise - NO CC
MTS has all free content, all the time. Find out how YOU can help to keep it running.
Tell me how...


Created by Zarathustra View Policy / About Me View Downloads Home
Uploaded 23rd Apr 2016 at 1:00 AM · Updated 9th Oct 2017 at 12:55 AM by Zarathustra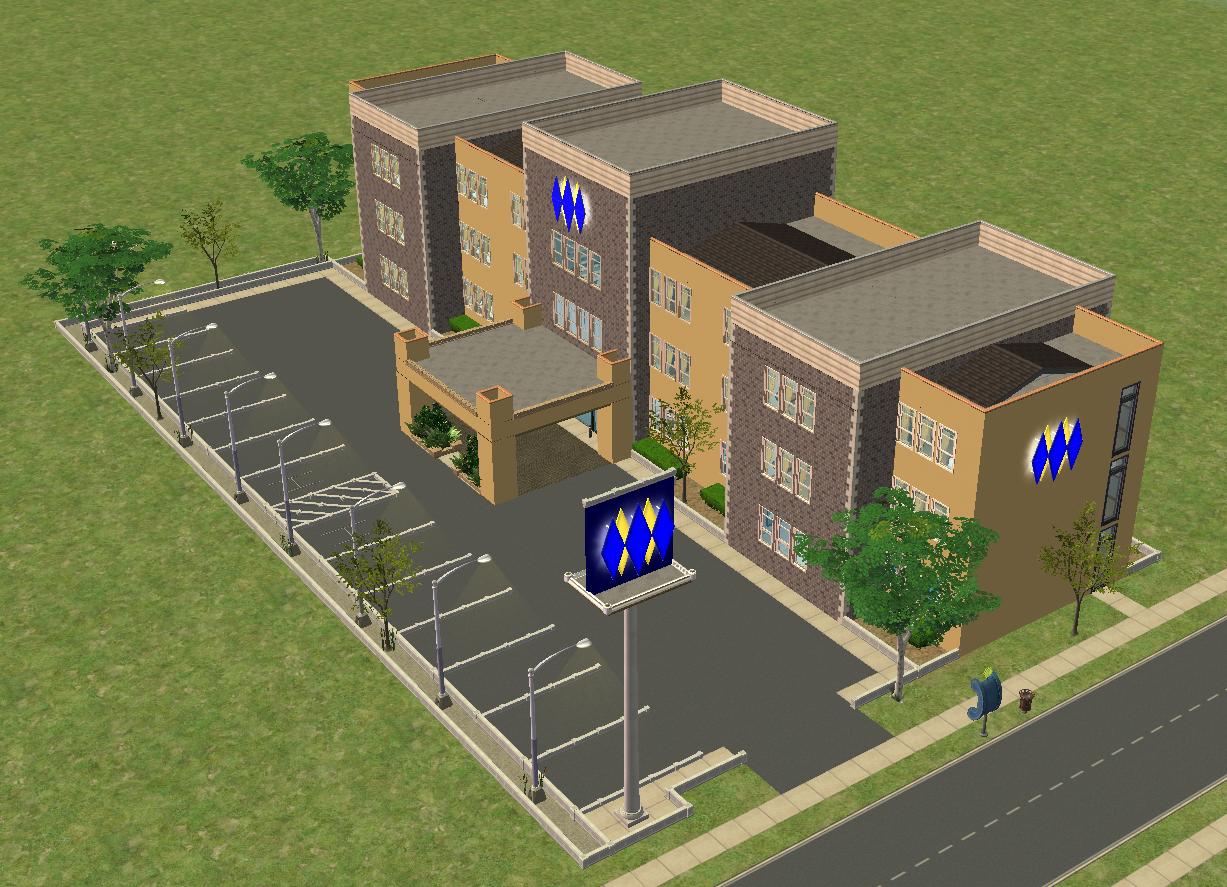 Some hotels are grand architectural marvels, or have such a fascinating history behind them that they become destinations in themselves, drawing visitors from all corners of the globe.
Then there are hotels like this one.
This is the hotel you spend the night at before your 5:00 am flight the next morning... the hotel you stop at because it's 10:00 at night and you've been driving for two days. You're not looking for luxury, you're not looking for originality, and you're certainly not looking for all the amenities that can make a stay so unbelievably expensive. You want a predictable, reliable, trusted place where you can have a bed, a hot shower, and breakfast the next morning.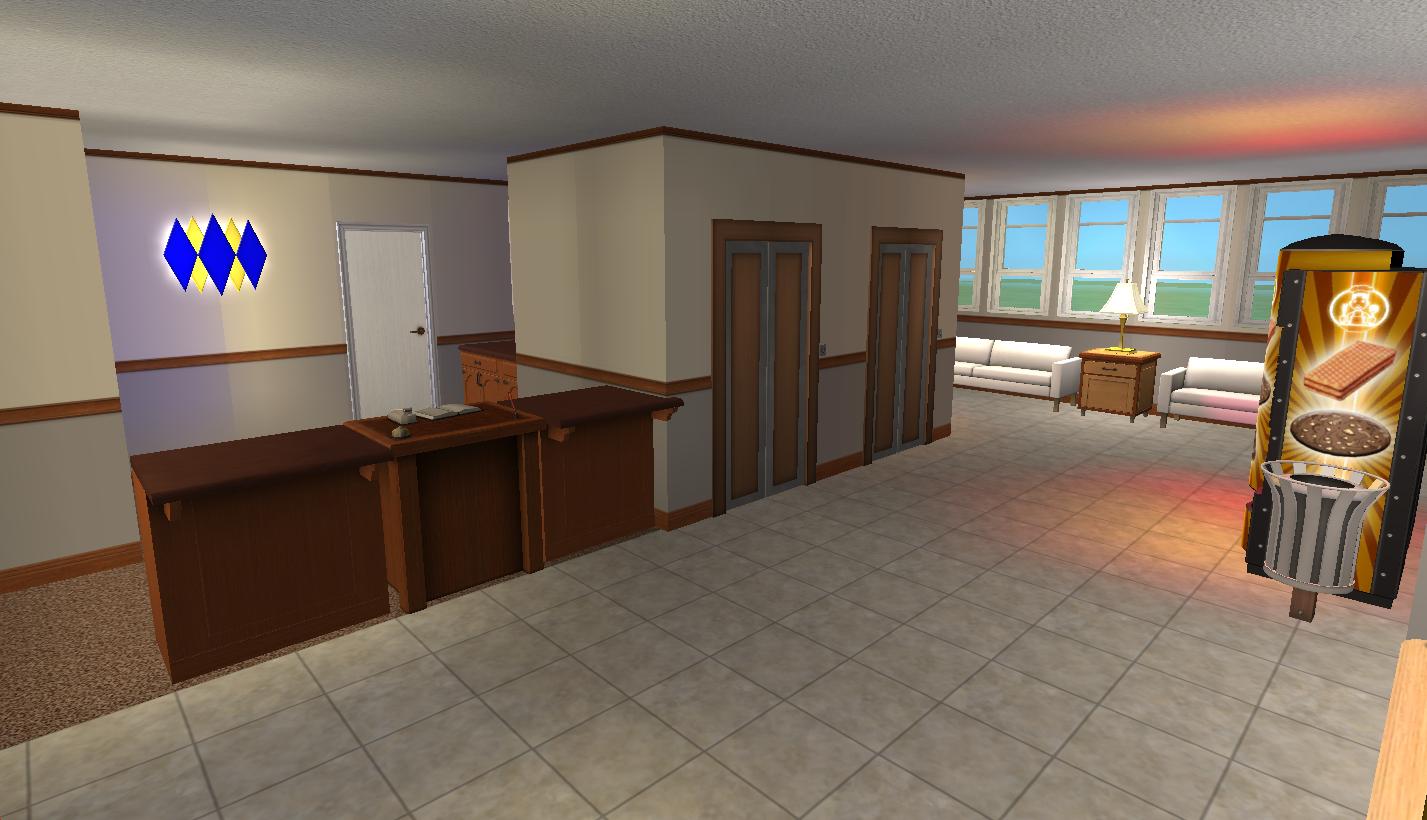 Hotels like this one are invariably chains or franchises- staying at one of these locations on one side of the country gives you pretty much the same experience you'd have staying at one on the other coast. You park in a large parking area surrounding the building, check in in a lobby decorated in neutral tones, and take an elevator up to a beige-colored hallway that leads to your room. You can head downstairs to take advantage of the pool, provided there aren't any shrieking children splashing about in it, or get in a quick workout in the exercise room, if you don't mind a limited selection of machines.
In the morning, you'll have the old hotel standby- a continental breakfast with other bleary-eyed hotel guests, occasionally glancing up at whichever national news network happens to be being shown on the lobby television. Once you're done, you'll collect your luggage, check out, and head back out to your car or call a taxi to get you to the airport, ready to head out on the next leg of your travels!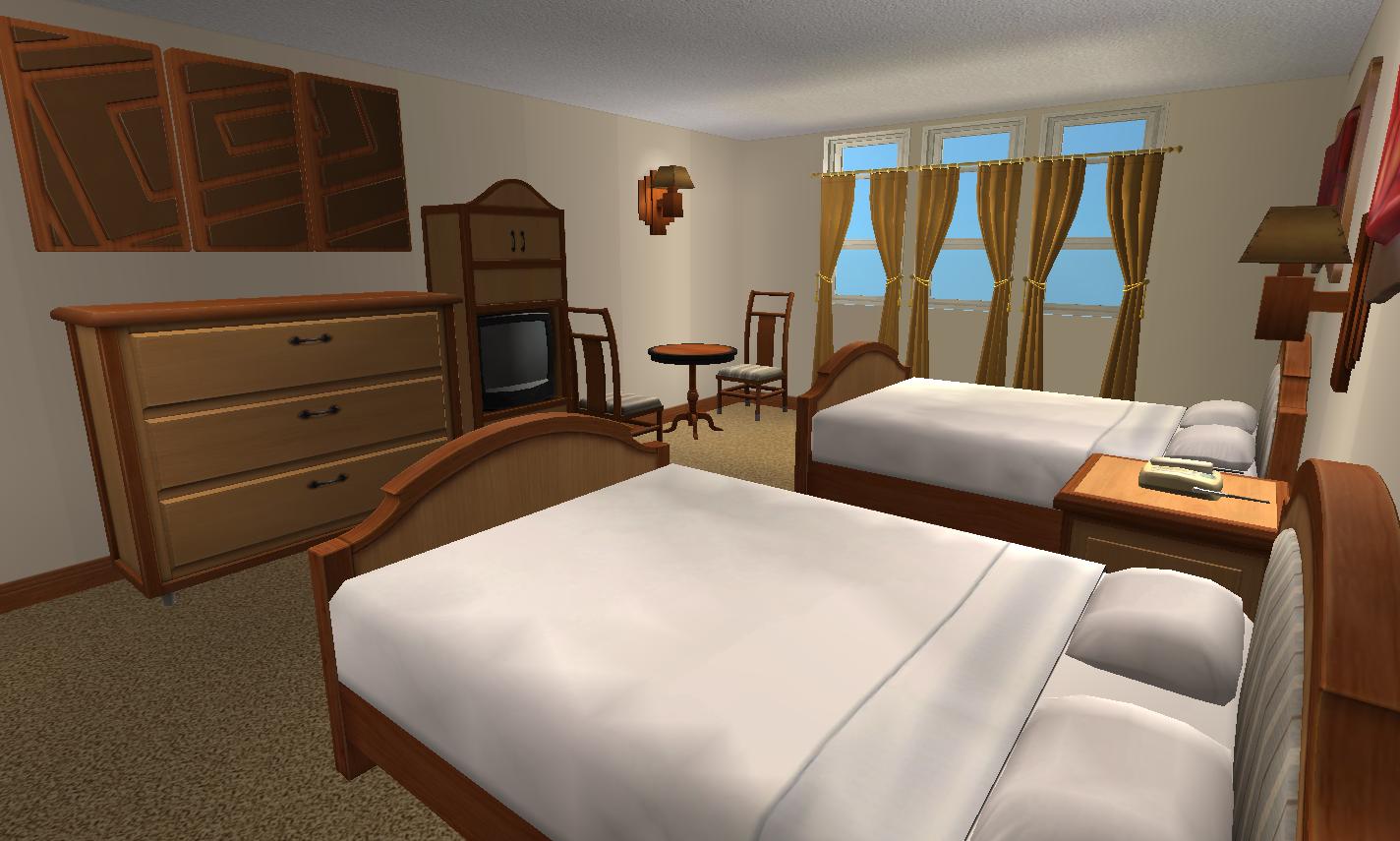 The rooms are just as predictable as the rest of the hotel, the only differences between them being whether you want a single or a double room. Inside each, you'll have reasonably comfortable bedding, changed just before you arrived, a television (often with premium channels you don't have at home) to relax in front of, a table to throw your carry-on bags (or eat room service, if that's your preference), and a dresser to put your things away in, if you're staying longer than just one night.
The bathrooms are similarly uninteresting- two sinks in front of an enormous mirror, and an adjoining room housing the toilet and shower, as well as the bathroom linens (of which you'll seldom find enough when you first arrive) All in all, the rooms seem designed to encourage one thing above all else- turning out the light and going to sleep.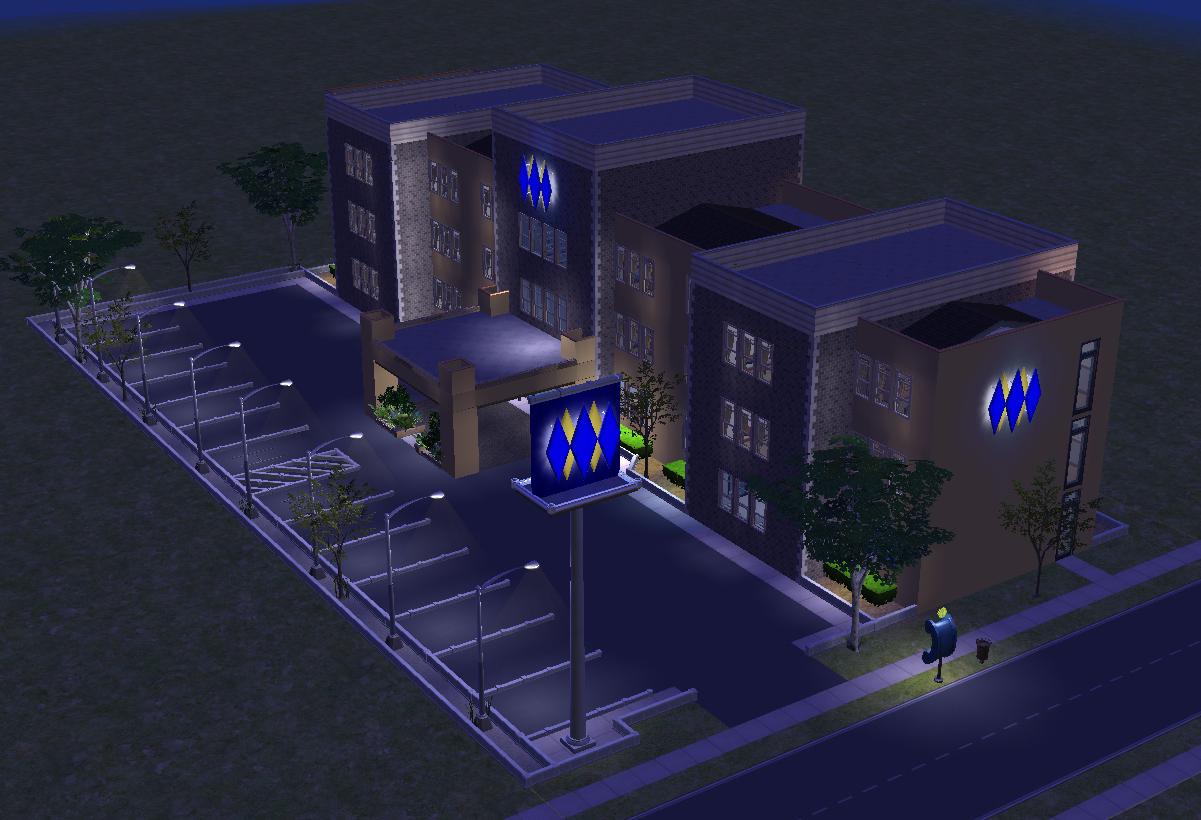 While this hotel is the pinnacle of boring, I figure if any of you have vacation destinations with "normal" cities as part of them, you might have some use for it! If you're like me, what I just described above summarizes many nights you've had while travelling, and I imagine that, also like me, you'd be hard-pressed to actually recall much of anything about your stay once it was over.
Your Sims may be likewise uninspired, but just in case they do decide to spend the night in such an average establishment, knowing a few details might be wise. There are 19 units available in this building, but only two designs (flipped on each wing), the single room, costing $787 a night, and the double room, which will set you back $975. Seems a little steep, but then again, so do a lot of EAxis pricing conventions... The whole establishment has a value of $566,371, though for a hotel, I don't know if that's ever useful information.
Because I had them when creating this lot, all EPs are required, but I've only listed all SPs as required because I don't know where every floor tile, wallpaper, or terrain paint comes from. Chances are you could get by without quite a few of them, although I know for sure that K&B and IKEA were used. I leave you to use your own discretion to decide if you can get by with less!
I playtested a clone of this lot, and didn't find any problems, so hopefully you won't either, but as always, let me know if you do, and I'll see what I can do to address them!
We hope you enjoy your stay!
Lot Size:
3x5
Lot Price (furnished):
$787 - $975
Additional Credits:
Obviously, this lot is inspired by many of the very repetitive hotels near airports and freeways that I'm sure many of us have spent many a night in... not exactly sure who deserves credit for the initial idea, but it's not me, so...
Number of bedrooms: 5 or more
Custom Content Included: None
Furnishings: Fully Furnished
Special Flags: Not Applicable

Tags: #no cc, #hotel, #motel, #vacation, #holiday, #bon voyage, #chain, #franchise, #pool, #lobby, #breakfast, #inn, #boring
About Me
Sims? What are Sims? I almost always just use this game to create buildings!

You might call me a CC-atheist. While I'll use every cheat code in the book, I won't use anything that Maxis didn't ship with the game in one fashion or another. Ergo, you can rest assured that all my lots are CC-free.

Some creators describe themselves as constantly juggling projects. I suppose I do that too, except I'm really really bad at juggling, so I just throw lots of projects as high as I can, and sometimes forget all about them until they come crashing down on my head!

I won't *exactly* do requests, but since I pivot from lot to lot constantly, if there's a place you hope to see from me, there's a good chance that I've already started it! I make no promises, but feel free to ask about lots you want to see- you might inspire me to finish something!

My lots are my own work- I put a lot of effort into them, so have fun with them, use them for storytelling or making Sim movies, but please don't reupload them, in whole or in part, anywhere, including here on MTS!

One day I will rule the world with an iron fist and all will kneel before me.