Sims 3

>

>

New terrains for your custom neighborhoods & CAS screens
Cronor
MTS has all free content, all the time. Find out how YOU can help to keep it running.
Tell me how...
16,133

Downloads
546

Thanks Thanks
286

Favourited
111,204

Views
Featured Upload! This is a featured upload! It showcases the best talent and creativity available on MTS and in the community.

Personal Picked Upload!
This is a personal favourite of the creator!


Uploaded: 30th Oct 2018 at 9:13 PM
Updated: 23rd Sep 2021 at 6:35 PM - Updated RH rug links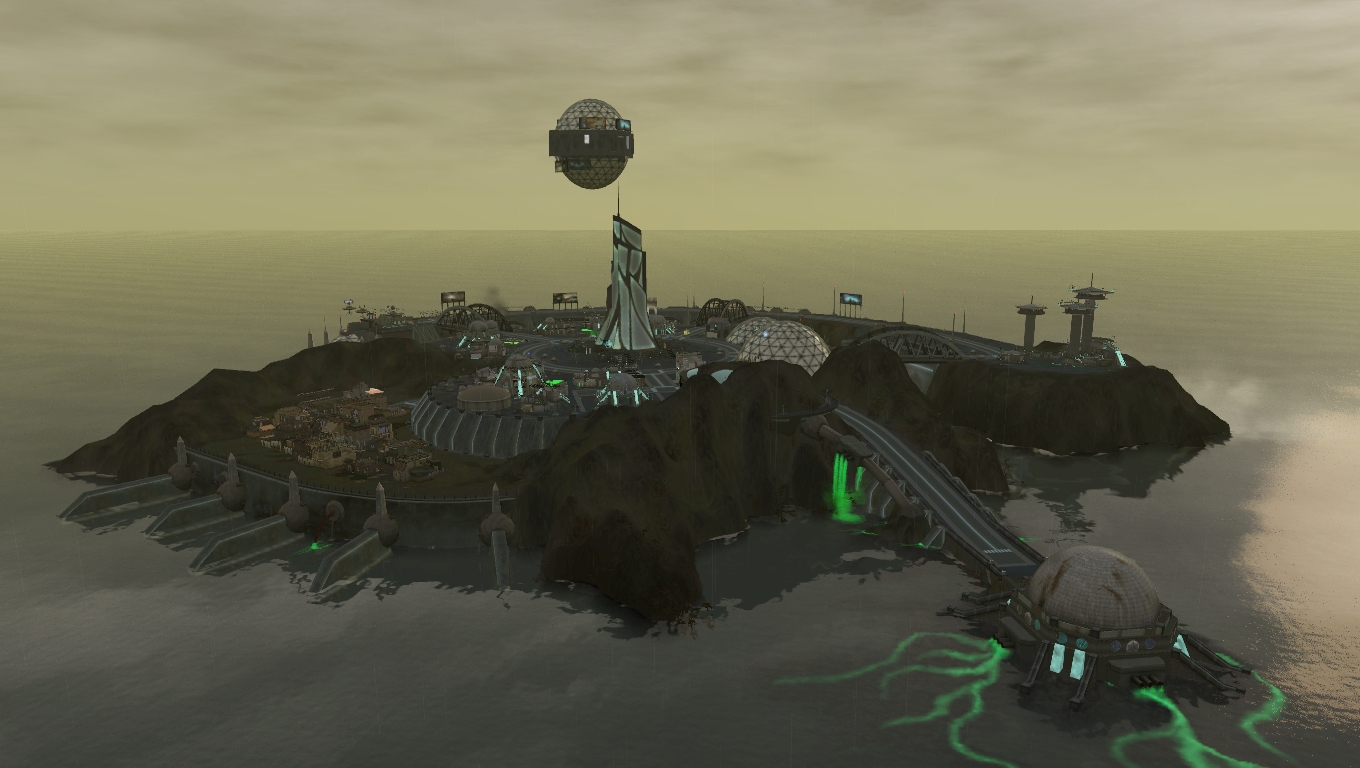 Welcome to Cronor

...the beautiful forest, mountain meadows and crystal clear lakes invite you to hours of walking. Majestic trees and a rich variety of beautiful and rare flowers make the area most attractive for nature lovers and families alike... Agreed, this is not something you would write in an advertisement about Cronor. But if you enjoy greenery you might like the local water. Why would someone visit such a dreary place voluntarily anyway? Well, it's the very kingdom of science with several breakthroughs in various fields of research. Some other breakthroughs, too, but we don't want to talk about them right now. But scientific progress with it's advantages is not the only thing you will find in Cronor. Except for the obvious lack of nature Cronor has everything you could possibly need. Or don't need right now. It seems Interstellar Police don't have such a keen eye on this place. Or maybe it's that your travel pass has expired and you just can't get the local authorities to renew it. So whatever reason you have to be here, welcome to Cronor!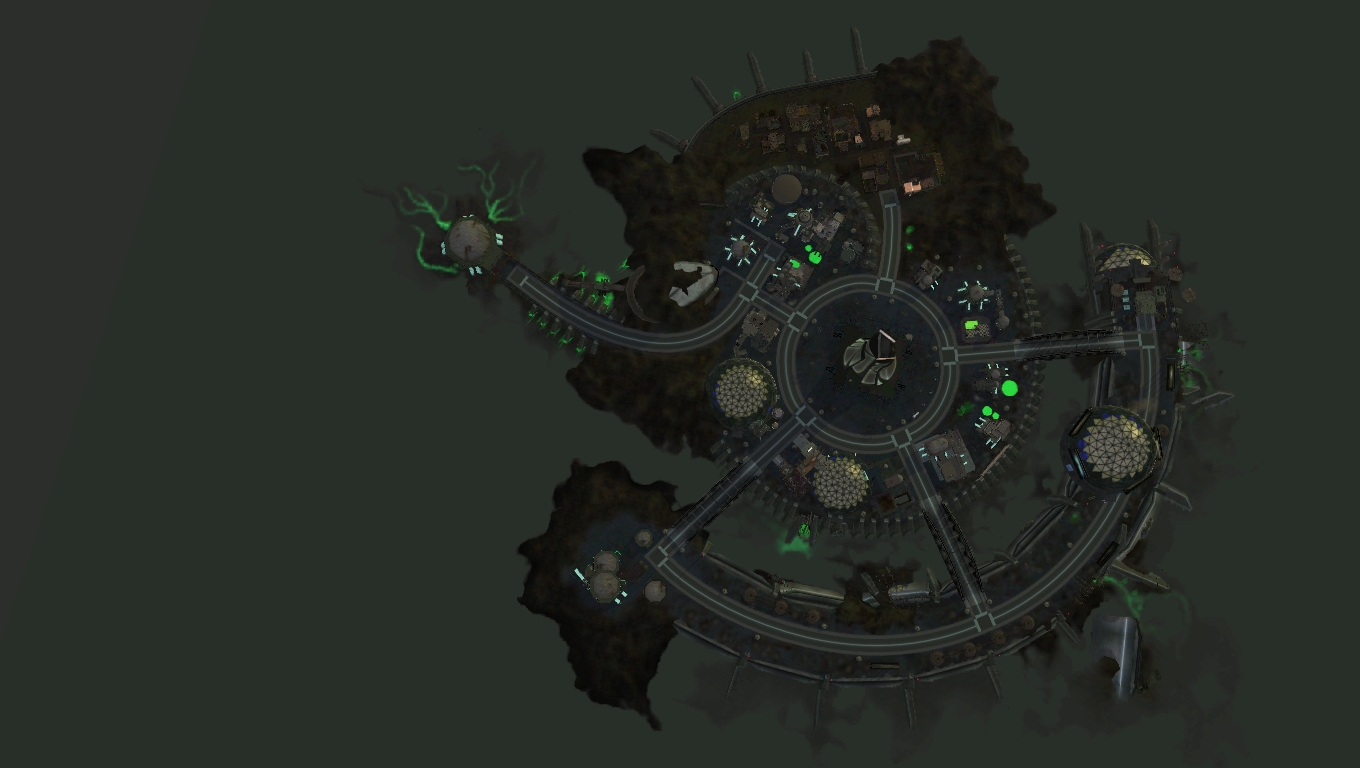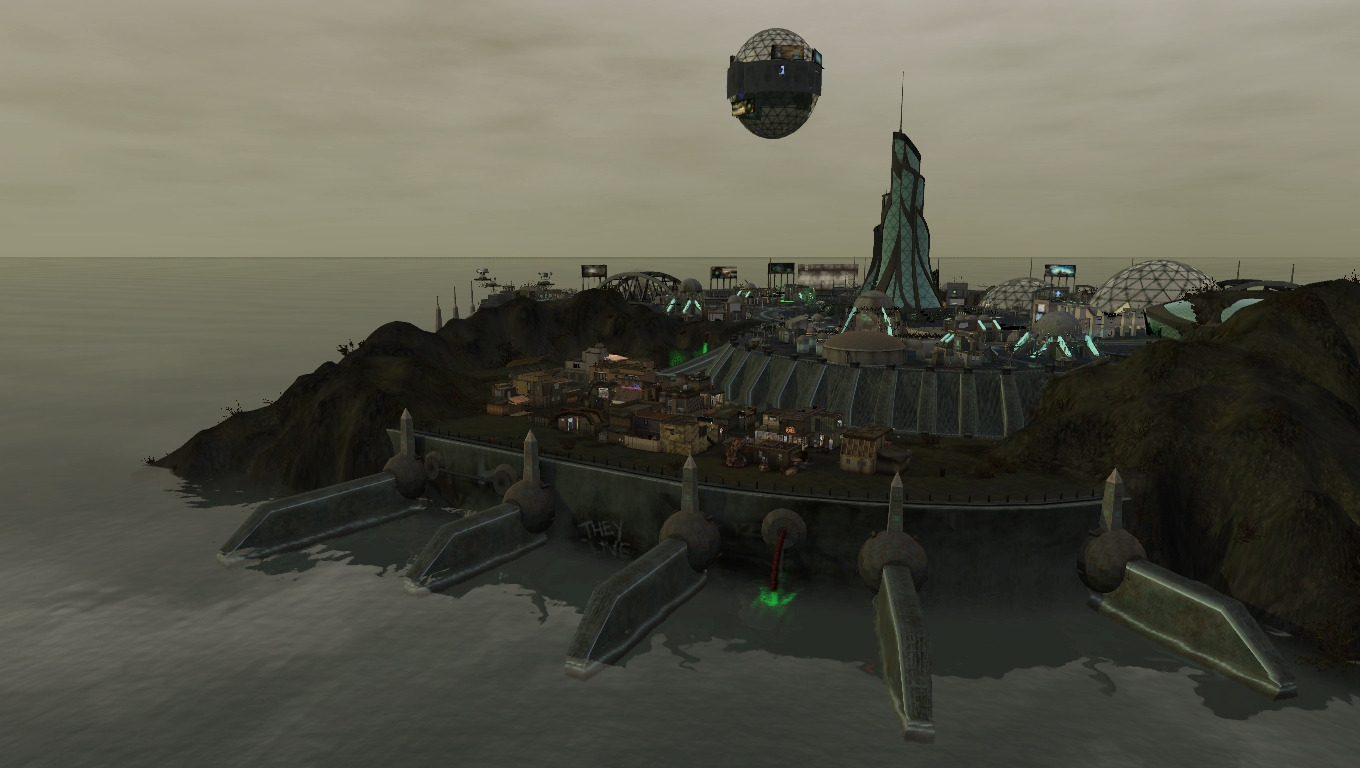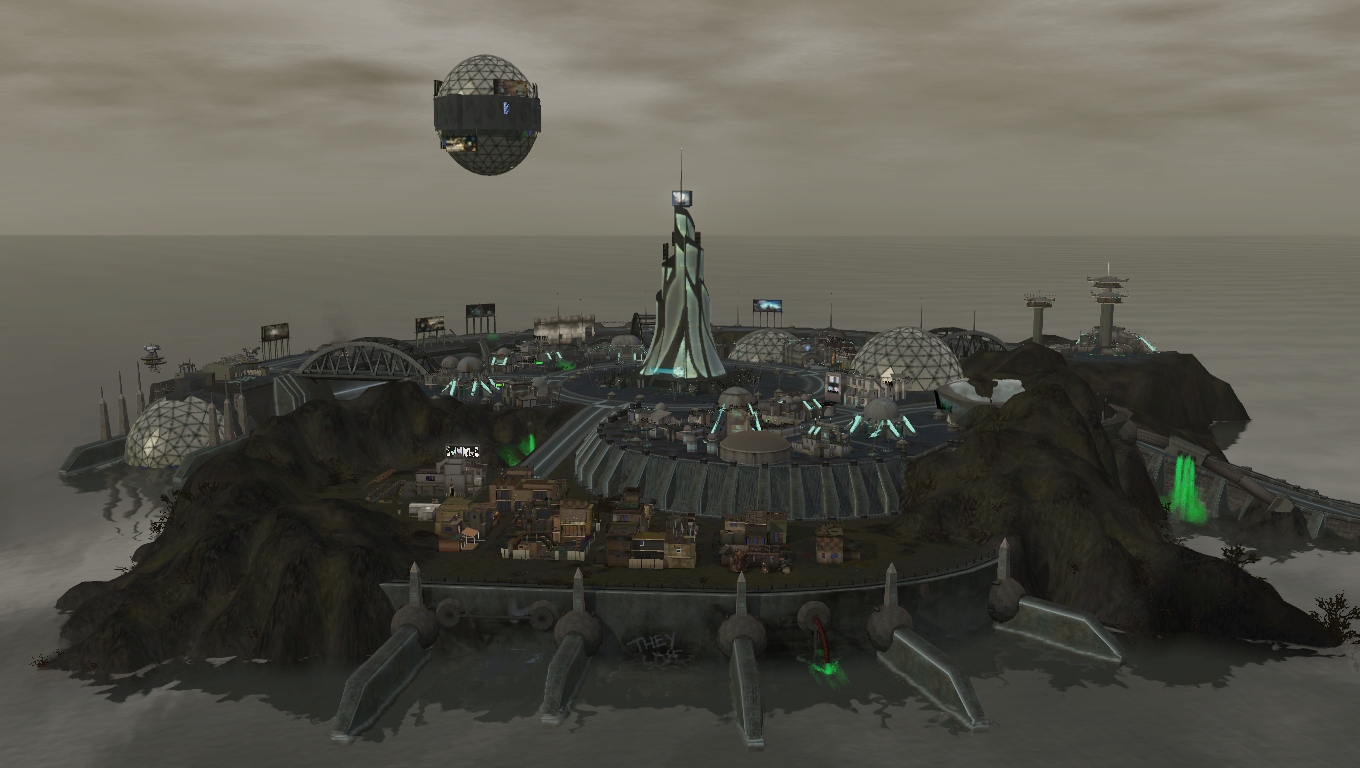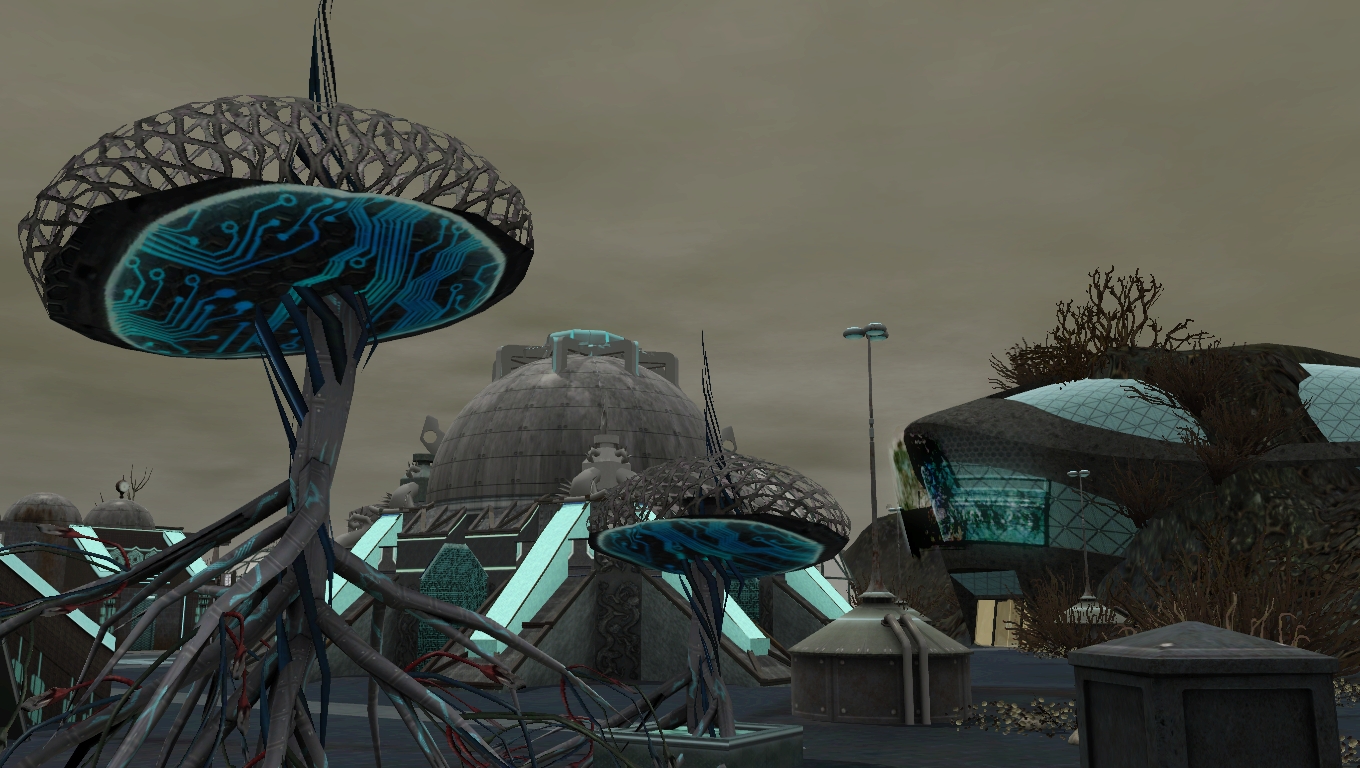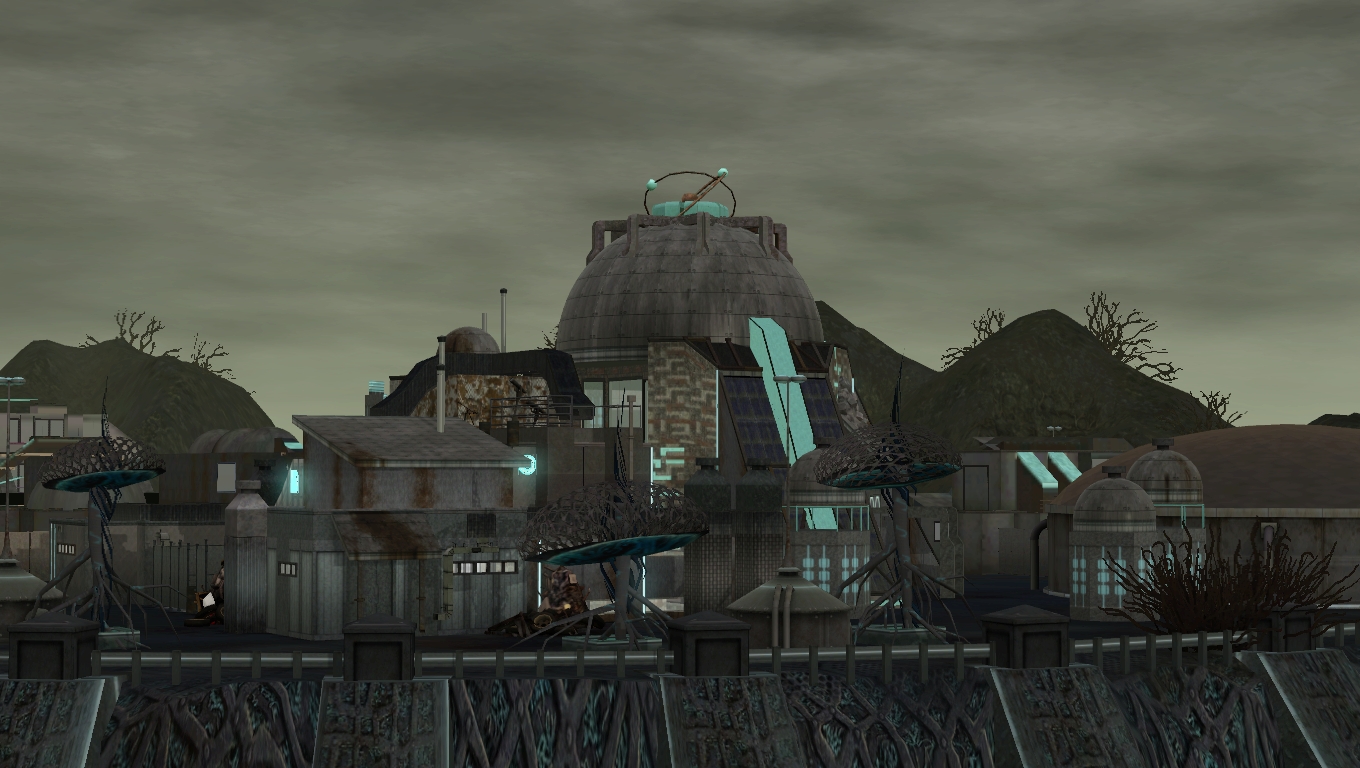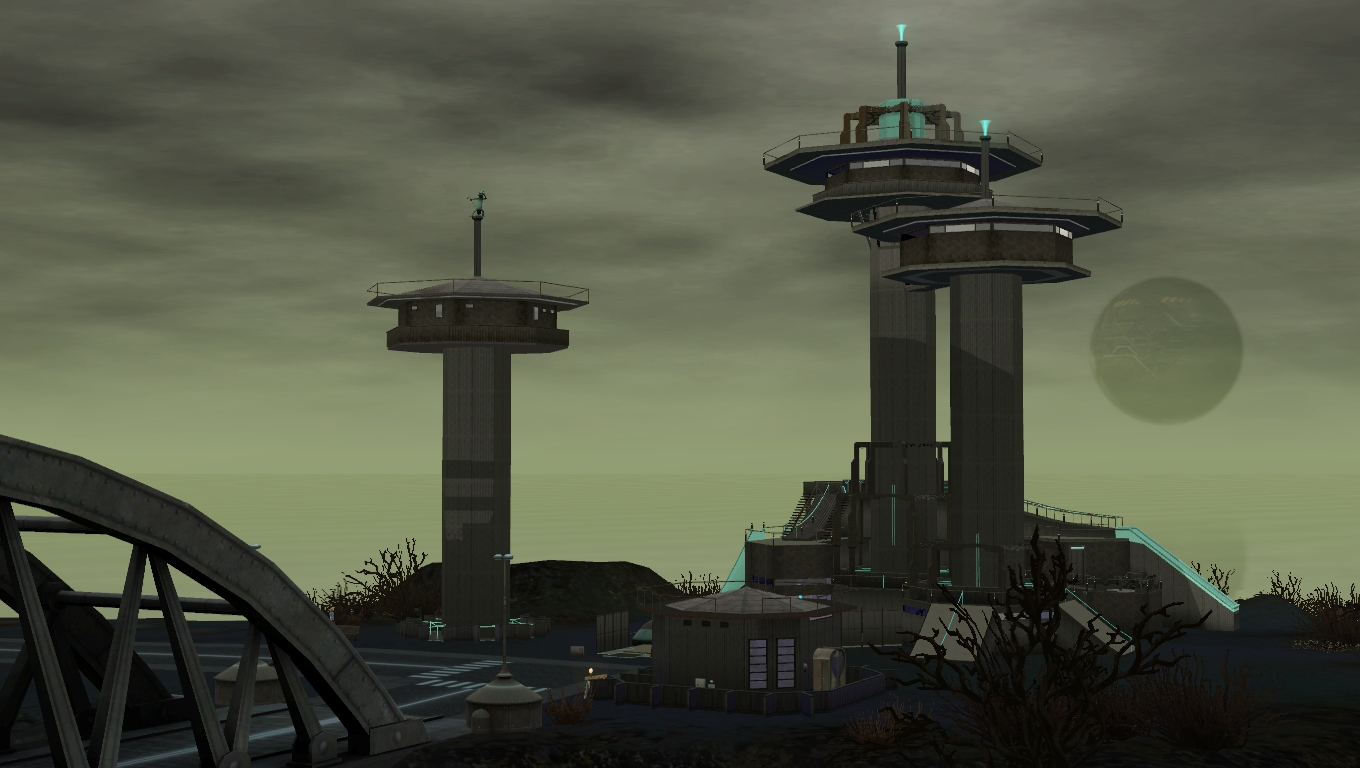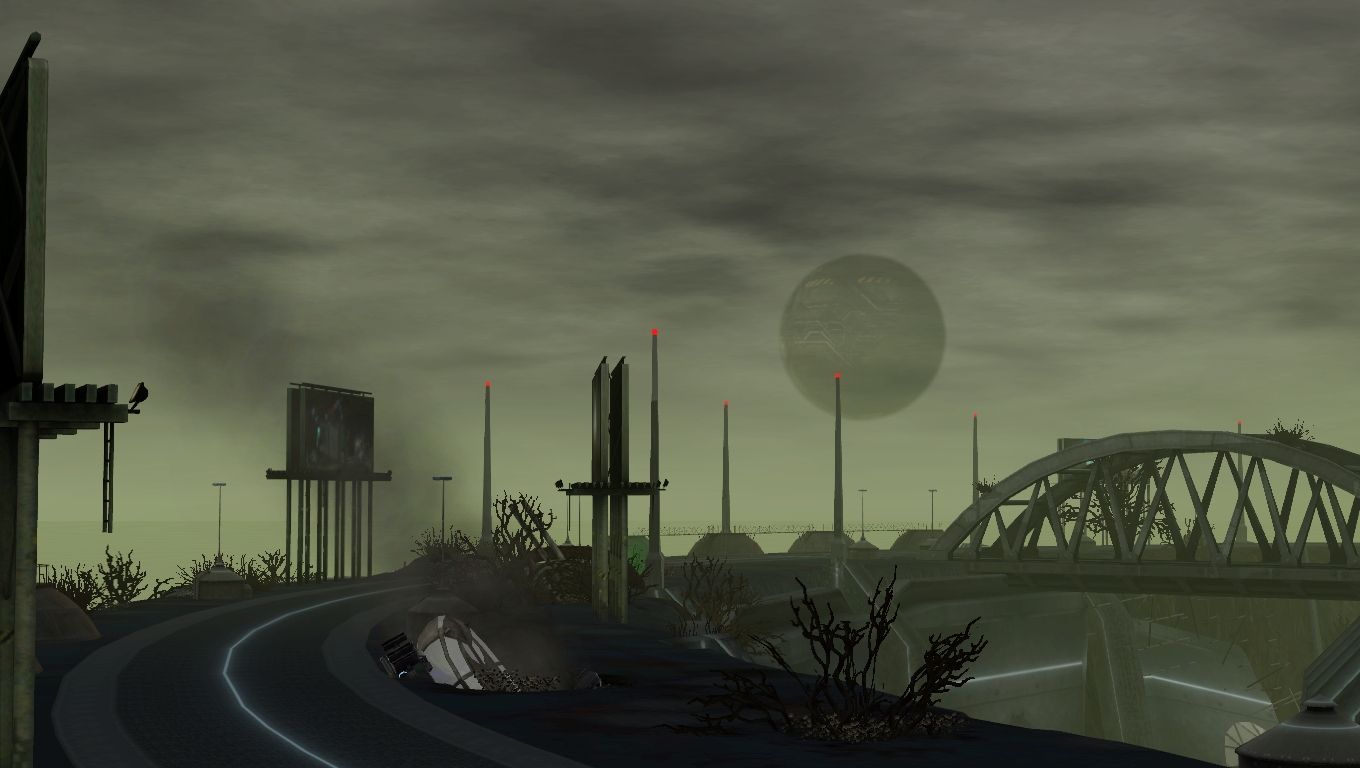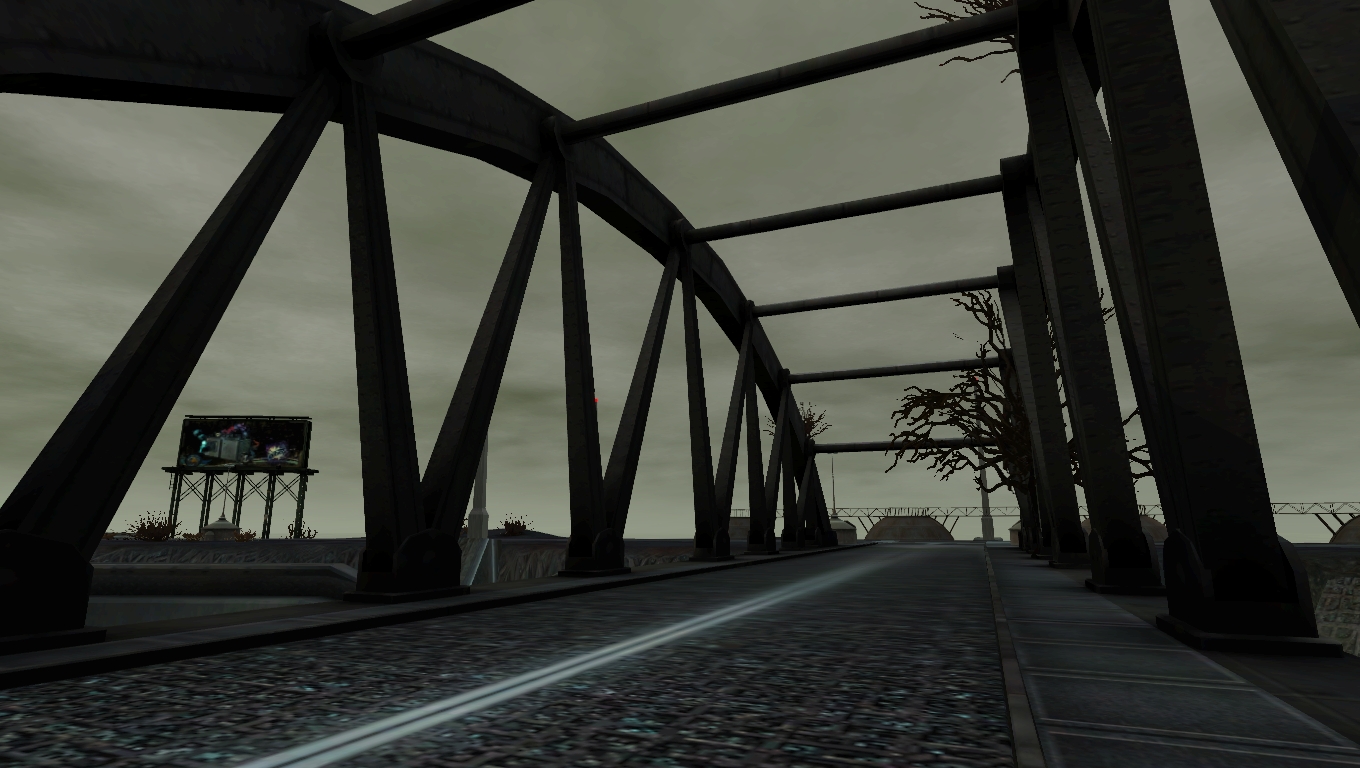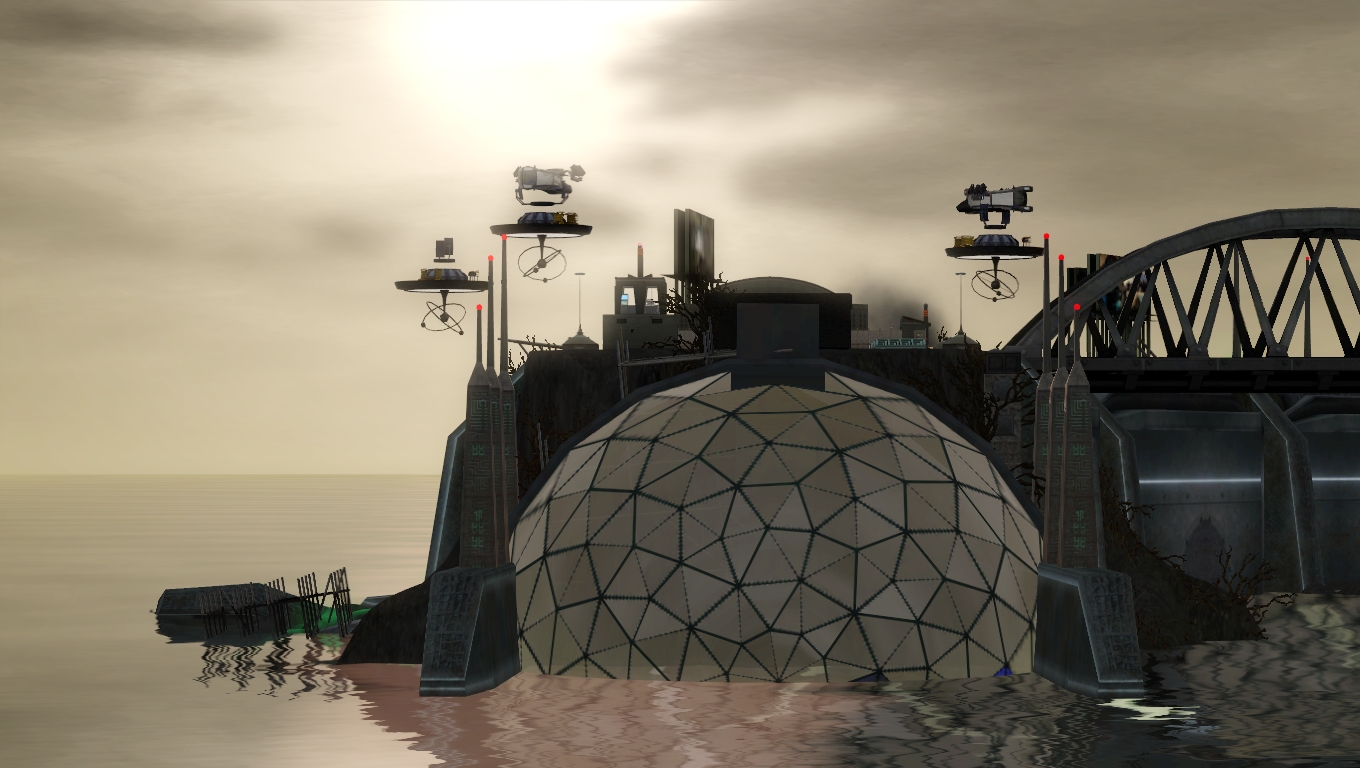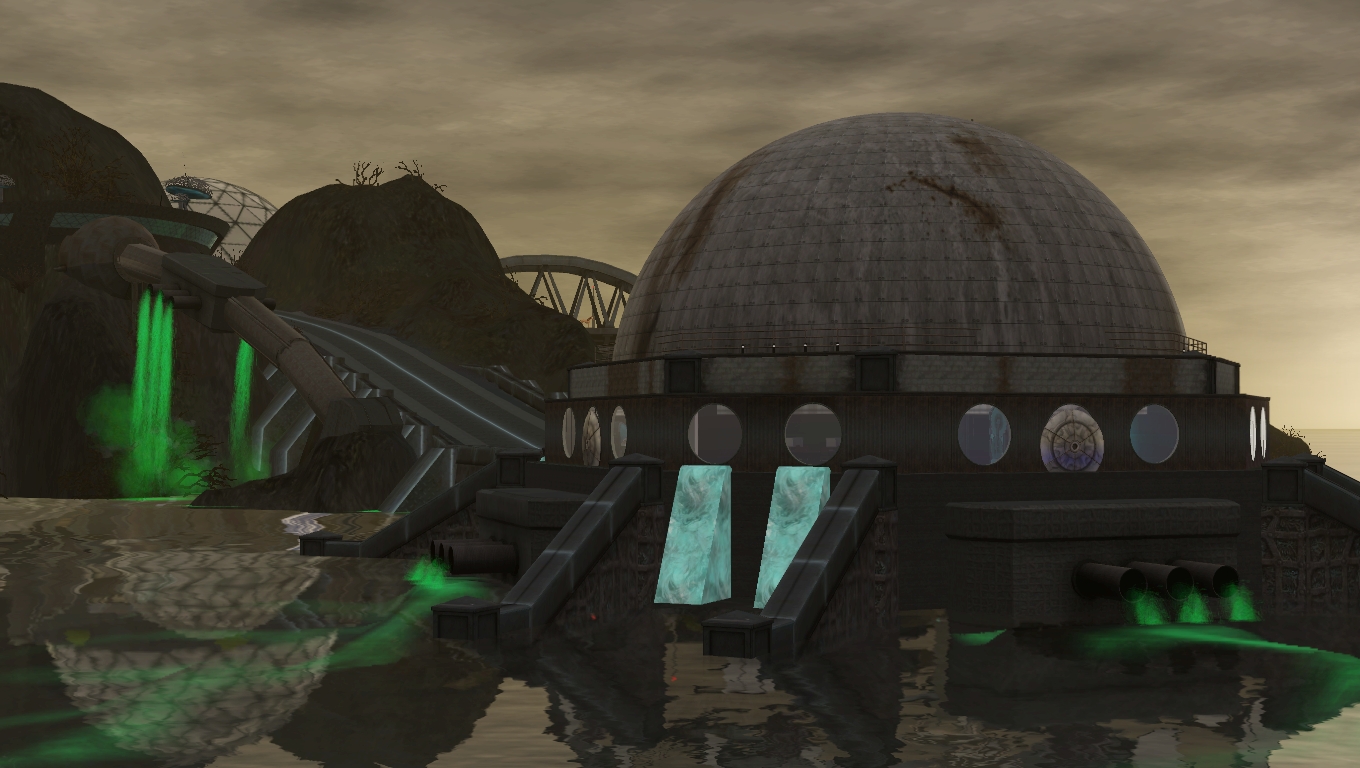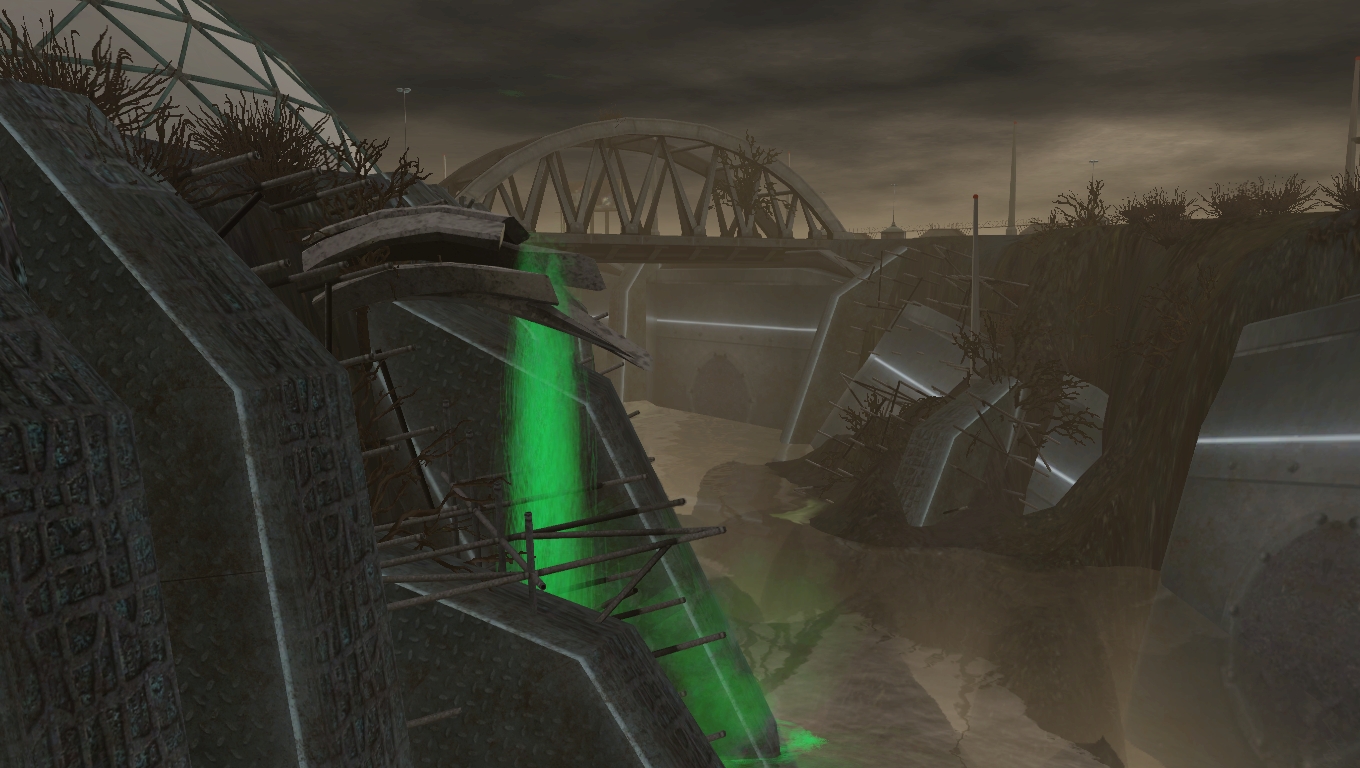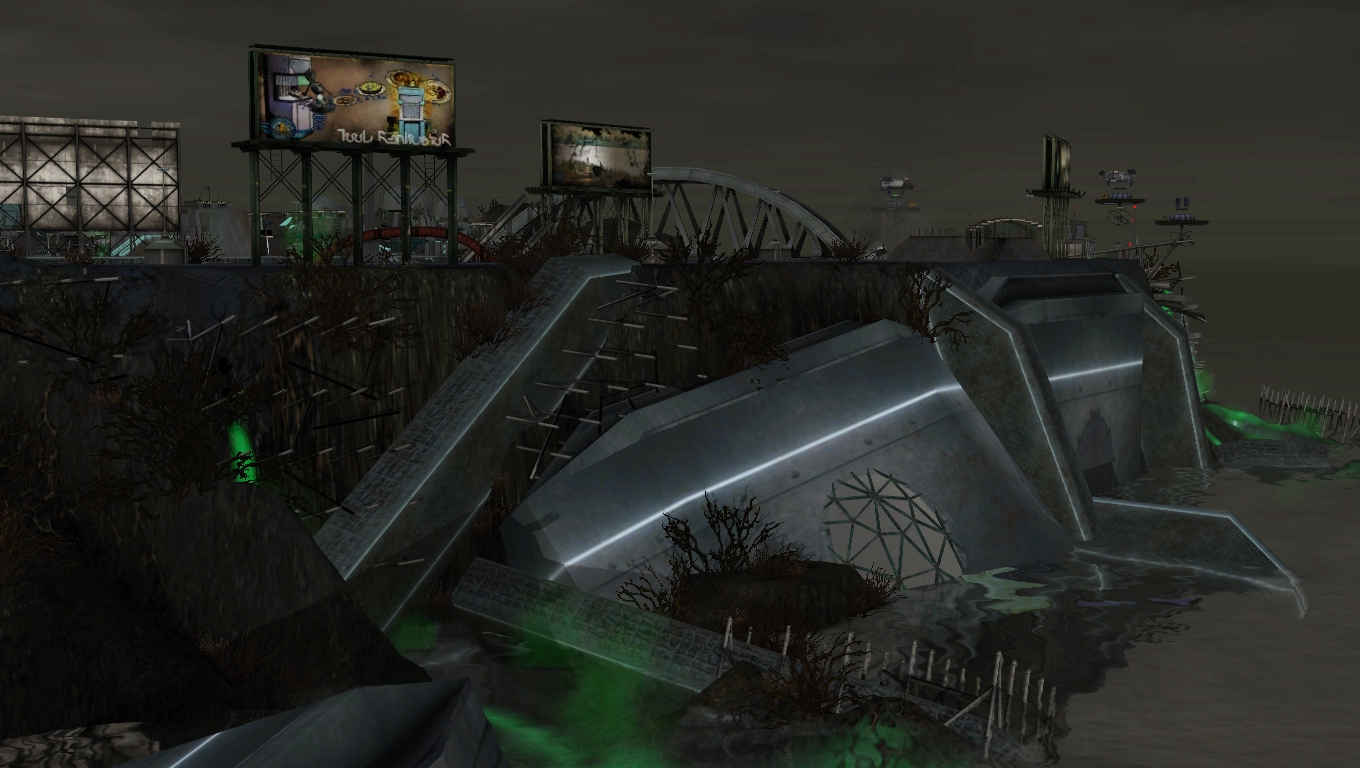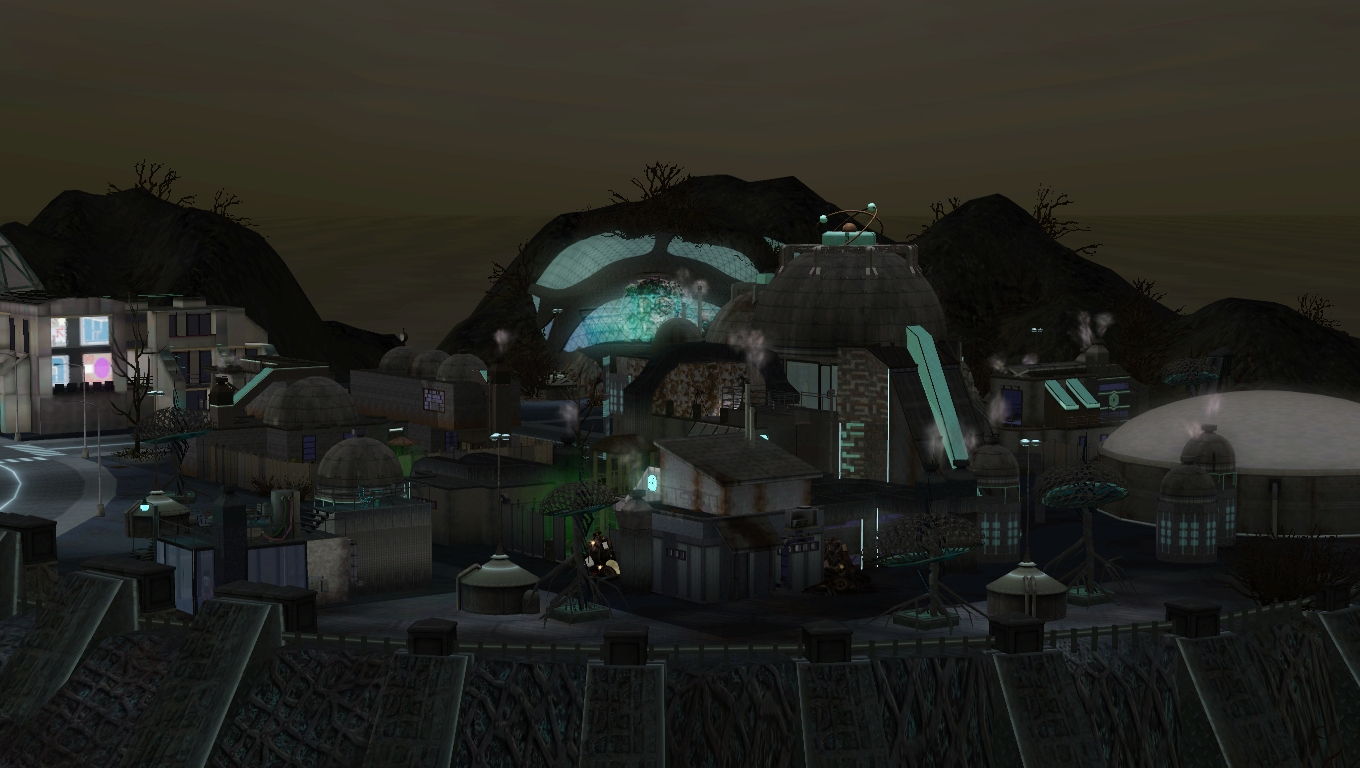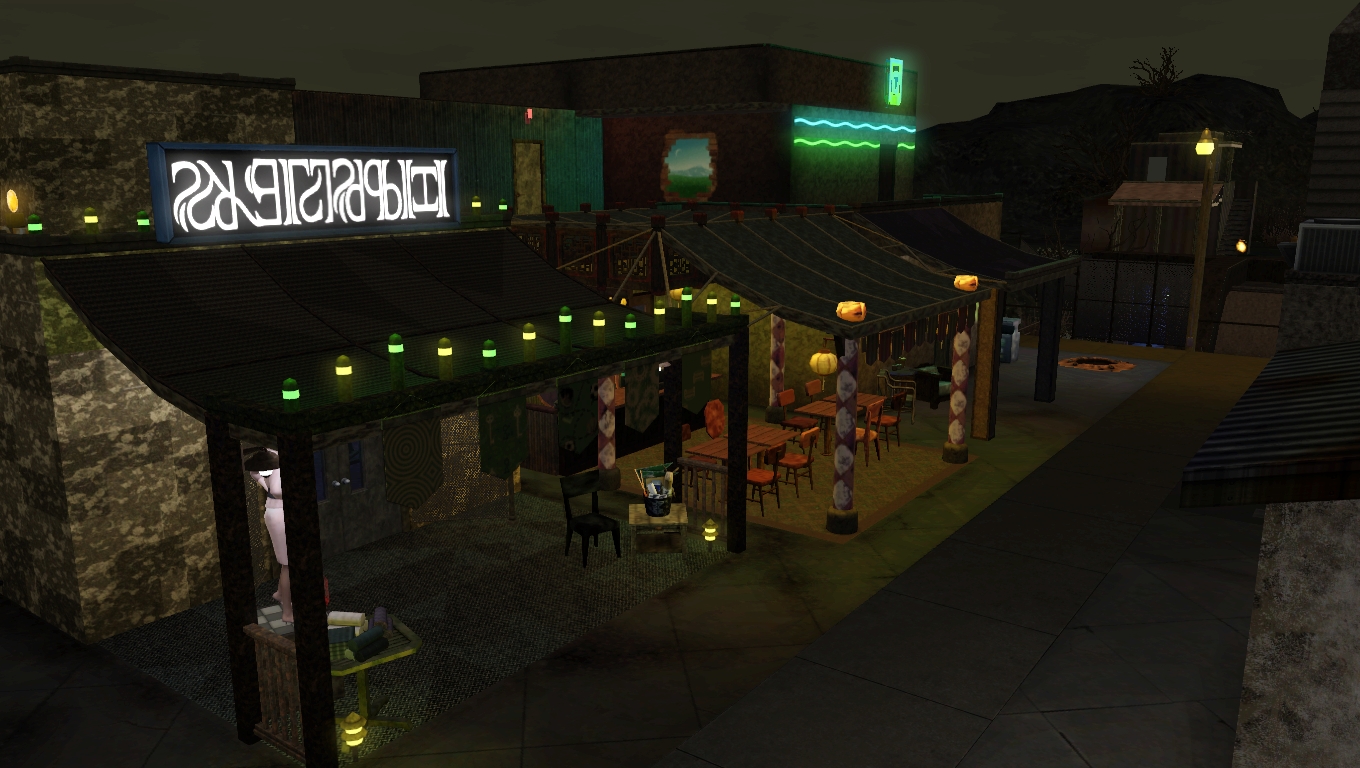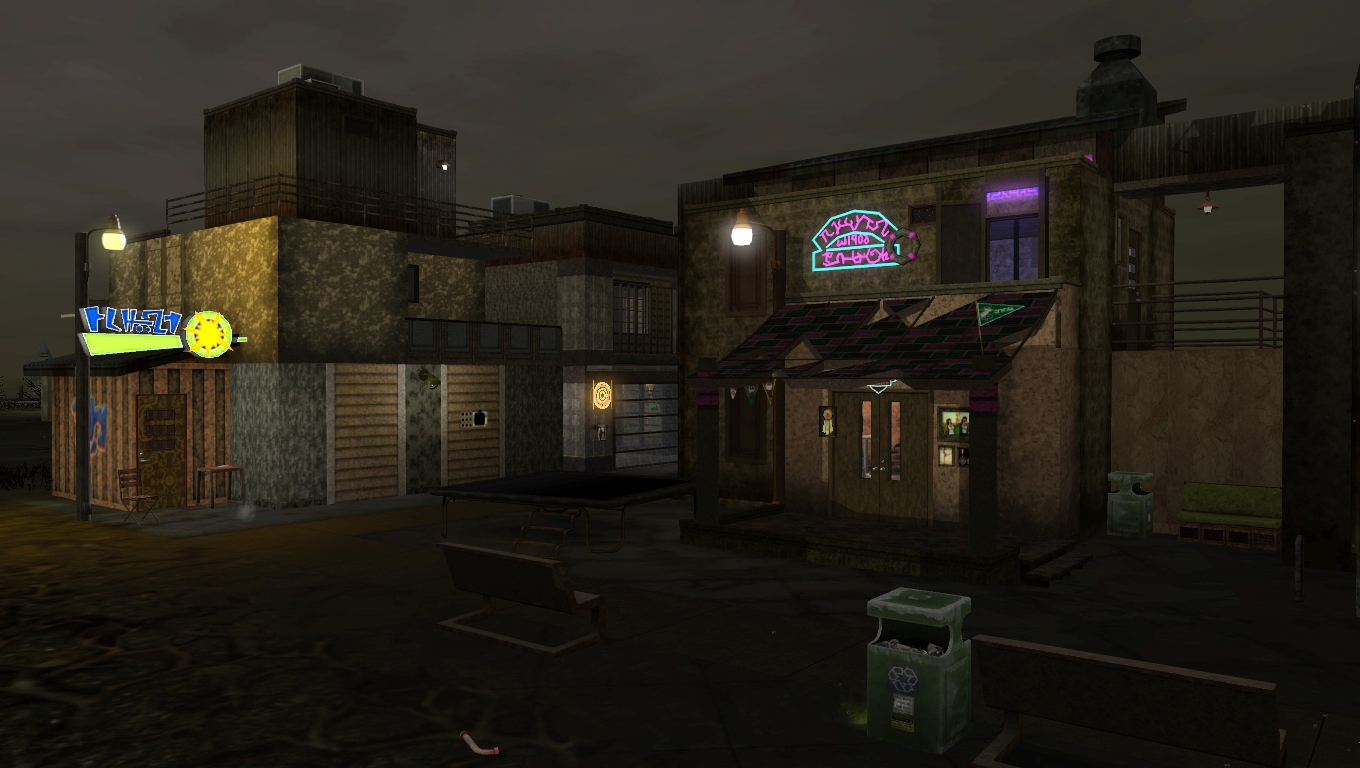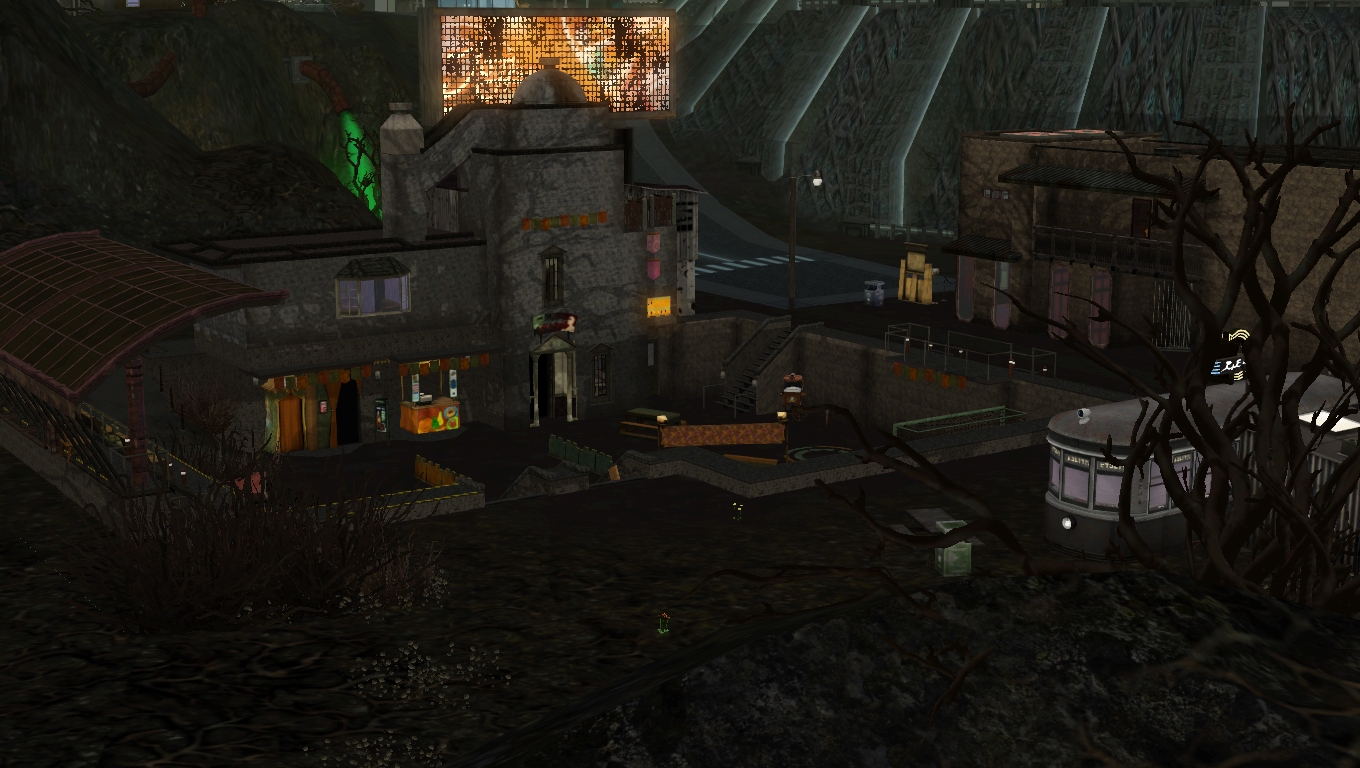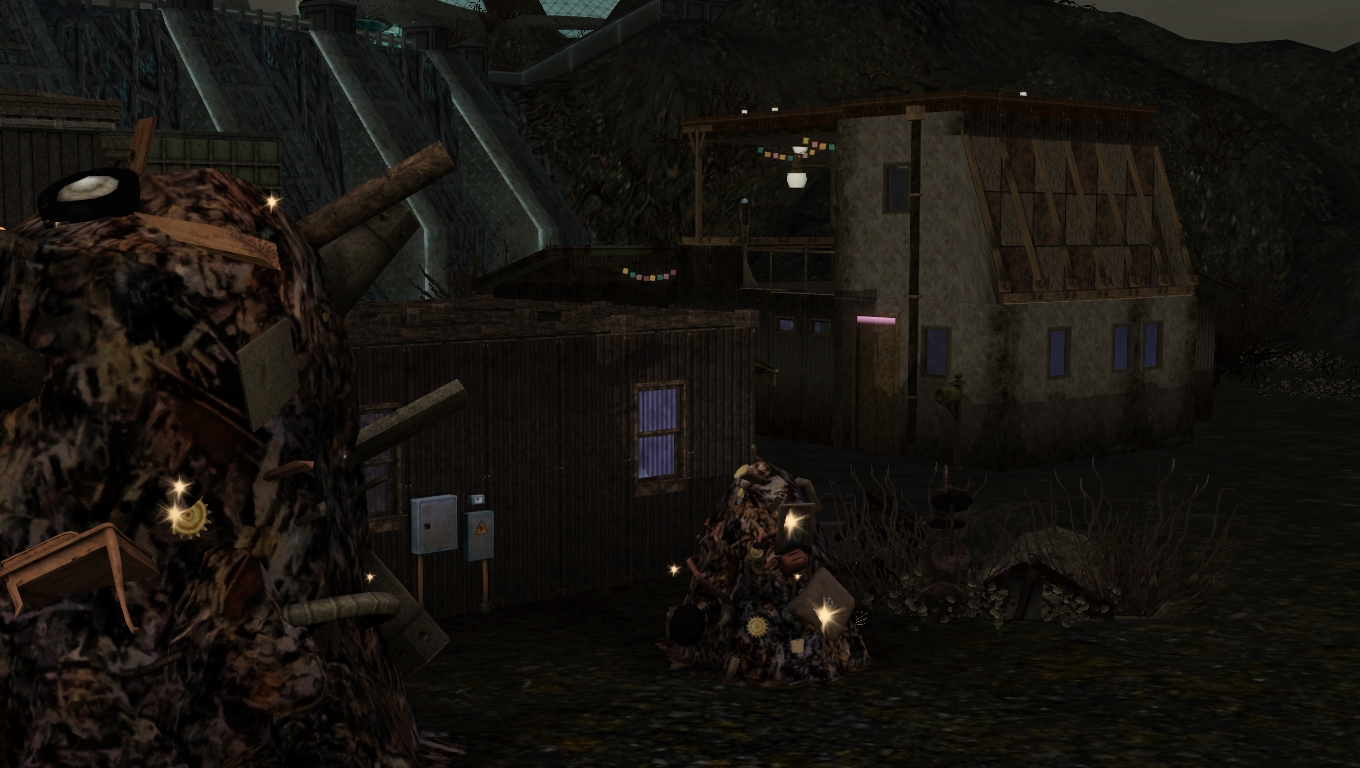 World Details

Population: unpopulated
Size: 1024x1024 - medium
World Type: Base (suburban)
Number of community lots: 17 (plus 2 rabbitholes off-lot)
Number of residental lots: 14
File size: ca. 52 MB
Number of layers: 9 plus Global Layer
Number of terrain textures: 21, on some chunks we used more than the recommended 8 per chunk but that shouldn't be a problem
Most parts of the islands are routable, only steep slopes are not accessible for sims. Non-camera routing was not applied. Due to recent instabilities Cronor Council strongly advises not to leave your cars while on Cronor Crescent. (In fact, we made the area unroutable except for the road to keep your sims away from the hazardous stuff!)
Spawners
If you enjoy playing a gardener then Cronor will be a new challenge. Due to the nature of the world and the small size there are only very few spawners. Maybe take that space ferry and do frequent trips to other planets?
One gem and 2 meteor rock spawners from Basegame
All metal spawners from Basegame and Late Night
Only a very small selection of butterfly and insect spawners
A few nanite spawners
All fish spawners on lots (except for WA ones)
Junk piles on lots
Cockroaches and termites
All harvestable plants can be found on lots (except for WA ones)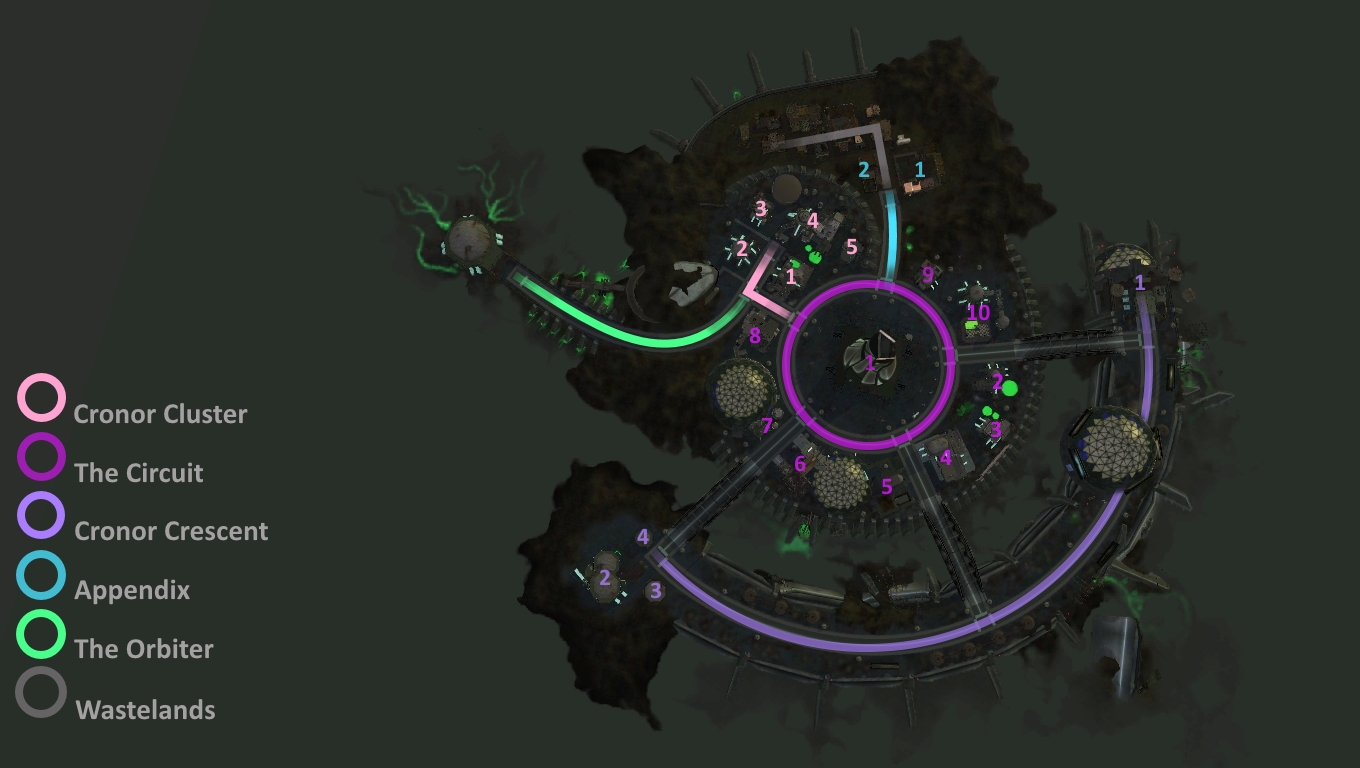 | Address and Number | Name | Lot Size | Description |
| --- | --- | --- | --- |
| The Circuit 2 | Rise and Fall | 30x25 | Sometimes people make it from the Wasteland to the Upper Platform or so they say. They never really manage to fit in though, bringing their junk with them. (1 br, 2.5 ba, sleeps 5; Interiour by Simsmidgen) |
| The Circuit 3 | Blue Note | 25x25 | Looking for a home where you can untie your creativity? You've come to the right place! Spacious and elegant, but not so elegant as to mind the occasional splot of paint on the floor. (2 br, 2 ba, sleeps 4; Interiour by Simsmidgen) |
| The Circuit 8 | Rainbow Residence | 25x50 | It doesn't matter from which planet you are, how many eyes, wheels or antennae you have or whether you are blue or purple - the Rainbow residence welcomes residents of all shades and shapes (as long as you pay the rent on time!) (1 br, 1 ba, sleeps 2) |
| The Circuit 9 | The Elenor | 20x20 | They say the previous owner was some grumpy, car hating neurotic with an exaggerated fear of germs. How do you avoid germs when you have kids? (2 br, 2 ba, crib, sleeps 4) |
| Cronor Crescent 2 | The High Commander's Residence | 40x40 | You don't know what Cronor's boss is doing. But he certainly knows what you are doing - every minute of every day. (6 br, 3 ba, crib, sleeps 9; Base by RamboRocky90, modified by CroNor) |
| Cronor Crescent 3 | The Watchtower | 15x15 | It is not that safe, not very comfortable and not really clean but it is definitely the cheapest home at Cronor Crescent. (Starter Home, 1 br, 1 ba, sleeps 1) |
| Cronor Cluster 1 | Blessed Home, Sweet Home | 25x30 | A comfortable home for aspiring sims. And if life happens, well, there is room for that, too. (2 br, 2 ba, sleeps 4, room for more) |
| Cronor Cluster 2 | The Sciramid | 30x25 | This dwelling offers so much more than the usual shelter from rain, heat and toxic fumes. (1 br, 1 ba, sleeps 2) |
| Cronor Cluster 3 | Kinderino | 25x25 | In this small home there is enough space for everything. Including rugrats. (2 br, 2 ba, sleeps 3) |
| Wastelands 2 | Painter's Shack | 10x10 | Whoever lived here before seems to have lost at least some of their marbles. (1 br, 1 ba, sleeps 1) |
| Wastelands 4 | Bot Builder's Den | 20x12 | You can hear the whirring sounds of screwdrivers almost all day long. Sometimes some other strange noises mingle with it. Just keep moving, don't stop here to listen. (1 br, 1 ba, sleeps 2, but room for more) |
| Wastelands 5 | The Ventiduct | 11x15 | Maybe not the best spot to build a house. But it was cheap, and who would mind a bit of air now and then? (Starter Home, 1 br, 1 ba, sleeps 1) |
| Wastelands 7 | Rusty Shack | 15x20 | Not much to say about this place. Better not be here. Starter home (1 br, 1 ba, sleeps 2) |
| Wastelands 9 | House at the End of the Maze | 20x15 | Space... ah, let's get philosohical, because space is not something you'll find here. Yet space is in the smallest hut, isn't it? You could even raise a kid here. And don't we all need some sort of space (even if you don't find it here)? (1 br, 1 ba, crib, sleeps 2) |
| Address and Number | Name | Lot Size | Lot Function (Lot Type) | Description |
| --- | --- | --- | --- | --- |
| The Circuit 1 | Cronor Central | 64x64 | Rabbitholes for Town Hall, Police, Movie Theatre, Bistro and Business/Journalism (Visitors Allowed) | Welcome to the bustling town center of Cronor! Apart from everything administrative you might have to deal with (don't forget to renew your travel permit if you ever want to leave again!) you will have the time of your life here! If you behave appropriately, that is. The Eye of the Law is close, even when you're enjoying your Lobster Eye Cronoise at Le Supernova or the latest Blockbuster from that other part of the galaxy that doesn't have a name. |
| The Circuit 4 | Cosmodrome | 35x40 | Dance Club and Showtime Stage (Disco-Club) | A dark enclosed space where organic life forms mingle and dance. Buy overpriced drinks, listen to loud music, watch cheap shows. It's called fun. |
| The Circuit 5 | The End | 35x30 | Graveyard (Graveyard) | Why the cynical name you ask? And why do you think it is cynical? Have you never heard of the phrase "Every end is a new beginning"? This is not a final destination, this is a travel agency for the deceased. |
| The Circuit 6 | Cronor Fire and Emergency Services | 35x30 | Rabbitholes for Firestation and Hospital (Firestation) | In case of a fire go to the right, in case of heavy bleeding go to the left, in case of explosion — right, broken limbs — left, bomb in the city — right, breathing troubles — well, can't help you with that but you know what we mean, right? |
| The Circuit 7 | Eden Day Spa | 30x30 | Spa Rabbithole (Big Park) | We all grew up listening to our grannies telling fairy-tales about fresh air, green grass and fragrant flowers. Maybe you thought that you would never see something like that in your whole life — but you were wrong! If you visit the Eden Day Spa you can experience all that and even more! |
| The Circuit 10 | CronART Gallery | 35x45 | Art Gallery (Art Gallery) | Mystic objects from distant pasts, strange vegetation from alien planets - if you're interested in these things, this is the right spot for you! |
| Cronor Crescent 1 | Cronor Main | 30x30 | Space Port with Military Rabbithole (No Visitors Allowed) | Welcome to Cronor! Thank you for identifying yourself after getting off the space ferry. Please wait in line while we process your inquiry. |
| Cronor Crescent 4 | Lavation Army | 15x15 | Laundromat and Criminal Rabbithole (Laundromat) | Wash your dirty laundry here! (Dirty money also welcome.) |
| Cronor Cluster 4 | Cronor Institute of Knowledge | 40x45 | Rabbitholes for School, Stadium and Bookshop (Library) | A well of knowledge. We send our children there. No, we don't ask what these green clouds are. |
| Cronor Cluster 5 | Cronectary | 20x15 | Nectary and Fishing Spot (Nectary) | Can you ever forget the sweet smell of your first nectar? There is a reason why they call it the drinks of the gods. Nothing will ever be the same. |
| Appendix 1 | The Bunker | 35x35 | Festival (Festival) | A hole in the ground where you can enjoy the perks of each season. Or not, as you wish. |
| Appendix 2 | The Lunatic | 27x20 | Dance Club and Brothel (Basecamp) | It's undecided if the name of the establishment describes the proprietors or the guests. See for yourself. |
| The Orbiter | The Orbiter | 64x64 | Bot store and Rabbitholes for Science and Stellar Observatory (No Visitors Allowed) | Whatever is going on in this area it is so top secret that this building doesn't even have an address. But they say it has to do with mechanical sims. |
| Wastelands 1 | Barber Shop | 15x20 | Salon, Tattoo Parlour and Grocery Rabbithole (Salon) | Fresh look, fresh tattoo, fresh ginseng - it's an insider tip, really. |
| Wastelands 3 | Exiam's Squats and Spritzes | 25x35 | Gym and Pool (Pool) | What, you have never heard the story of how Daddy Exiam took down the Saturenornian alpha? Drunk? One-handed because he couldn't find a table to put his drink on? Well, come in, get a drink, we're happy to tell you the story. Oh, you can also train here. |
| Wastelands 6 | The Commissioner | 20x25 | Bar, consignment store and WA food stall (Dive Bar) | Want to dispose of something? You might want to try here and with a bit of luck you even get some money for it. There are also some opportunities to get rid of that money again... |
| Wastelands 8 | Pix and Papers | 15x20 | Nerd Shop and Arcade (Nerd Shop) | Quite a rarity indeed and a well guarded secret - here you'll find some real comic books on paper! Don't get too excited, you might pay a price for it. |
| off-lot | n/a | n/a | Bot Arena Rabbithole | n/a |
| off-lot | n/a | n/a | Diner Rabbithole | n/a |
Requirements

Required Expansions:
World Adventures, Late Night, Ambitions, Seasons, Showtime, University Life, Into the Future
No store content, no Stuff Packs required
Built on patch level: 1.67.2.024
Required CC
- Jynx' rabbithole rugs (pets fixed) for stadium, business, journalism, hospital, spa, science, movie theater, bookstore, grocery, police, military, school from here:
http://www.modthesims.info/showthread.php?t=552847
, post #6, you only need the basegame ones
- Misty's rabbithole rugs for
bistro
and the Stellar observatory (
Sims3legacies
: Into The Future Rabbit Hole Rugs)
Optional:
Many of the community lots are combo lots with a specific lot type (e.g. Salon) and a rabbithole rug. The RH rugs overwrite the lot type map tags in these cases. The lots work fine, the specific lot map tags just do not show in map view. If that bothers you this will help: map tag fixes by Don Babilon
http://www.modthesims.info/download.php?t=614360
.
Things to note about Cronor
The world comes with custom lighting/weather. So if you have a global lighting mod you might want to take it out to see how the island is meant to look.
The world contains all career rabbitholes (with the help of rabbithole rugs) except for the Movie Set RH from Late Night.
EA tends to spawn collectibles for all EP you have installed. So even if we didn't use any content from Pets, Supernatural, Generations or Island Paradise you might find e.g. small pets in inconvenient places. If you want to prevent small pets from spawning you could try this mod: http://modthesims.info/download.php?t=518178
You will notice that some objects were placed to create a certain atmosphere. Even if some of the objects are not usable anymore or cause routing tantrums, we left it this way to keep the unique look.
On some lots we used garage doors as regular doors. Please keep in mind, that those cannot be opened autonomously by sims! You as a player will have to open and close them manually.
Many of the characteristic features of the buildings were achieved with the cfe cheat. For this reason you might encounter ceiling tiles that look like stray tiles, especially if you play with "walls down". Those are ceiling tiles of warped floors and not stray ones.
To ensure the unique and grimy look we recoloured everything or used the CaSt-Tool on it. For this reason it may take a while until all textures are loaded. Also loading times when placing sims or loading the game might be a bit longer than usual.
For this same reason and the custom weather it is highly recommended to quit the game and reload if you want to switch worlds. Weather or textures may bleed into the next world. It will be ok after saving and reloading. This is not an issue with Cronor but EA default.
Snow adds a heavy load on performance. If you have any issues with freezing (of the game, not sims) or crashes during winter, we recommend to switch off snow in the game options.
Credits

A huge Thank You! to
Simsmidgen
(
Simsmidgen.tumblr.com
) and
attuned
for helping and testing and support! Also to
Architectural-sims
(
architectural-sims.tumblr.com
),
City-Mouse
(
https://city-mouse.tumblr.com
),
Dylan-Walsh-Sim
(
http://dylan-walsh-sim.tumblr.com/
),
Gaiahypothesims
(
http://gaiahypothesims.tumblr.com
),
Maramaja06
(
maramaja06.tumblr.com
),
Mpartsbuilds
(
mpartsbuilds.tumblr.com
) and
Nocturnalazure
(
nocturnalazure.tumblr.com
) who tested the world.
Simsmidgen
for the wonderful furnishing of the Blue Note and the Rise and Fall.
RamboRocky90
for allowing the use of his fantastic tower as a base:
https://www.thesimsresource.com/dow...use/id/1267208/
Decorator's Best Friend by misukisu:
http://virtualartisan.blogspot.com/...est-friend.html
NRaas Debug Enabler:
https://www.nraas.net/community/DebugEnabler
Velocitygrass' stencil remover:
http://www.modthesims.info/download.php?t=478307
Packs Needed






For a full list of packs with names, see the
Packs Needed
popup.
Packs Needed
| | Base Game |
| --- | --- |
| | Sims 3 |
| | Expansion Pack |
| --- | --- |
| | World Adventures |
| | Ambitions |
| | Late Night |
| | Showtime |
| | Seasons |
| | University Life |
| | Into the Future |