Sims 2

>

>

University/Gerbits, gerbits, goooo gerbits!/Dorms and greek houses
Cherry Blossom Dorms
319

Downloads
81

Thanks Thanks
2

Favourited
10,588

Views

Uploaded: 14th Dec 2007 at 2:18 AM
Updated: 1st Jan 2009 at 12:35 AM
I finally got University! *throws confetti*
Anyway, I didn't really care for any of the pre-made dorms, so I made my own.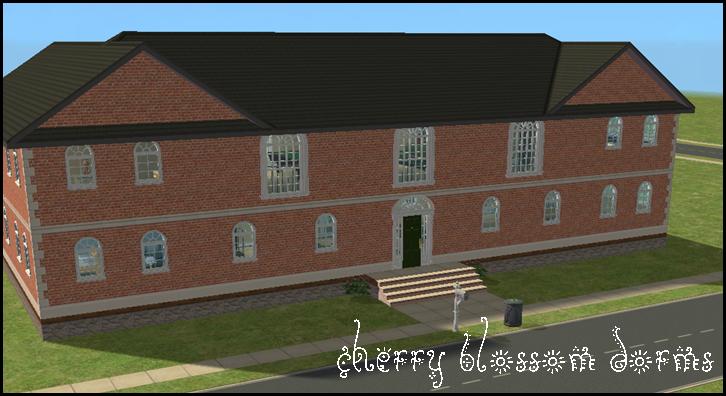 Cherry Blossom Dorms houses six students. As far as dorm rooms go, these are fairly spacious (5x5). Each room has a single bed, a desk, and a dresser. There are three bathrooms, two lounges, a kitchen, a dining area, and a quiet study room. The dormitory was built on a 3x2 lot, and was playtested on a copy for one semester of college.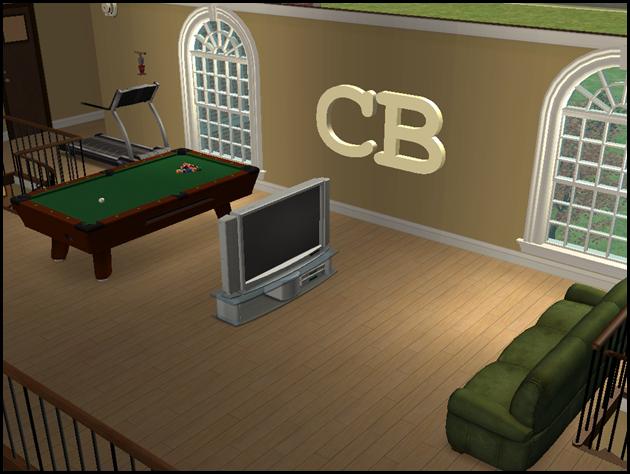 The upstairs lounge includes a pool table, an arcade game, a treadmill, and a TV.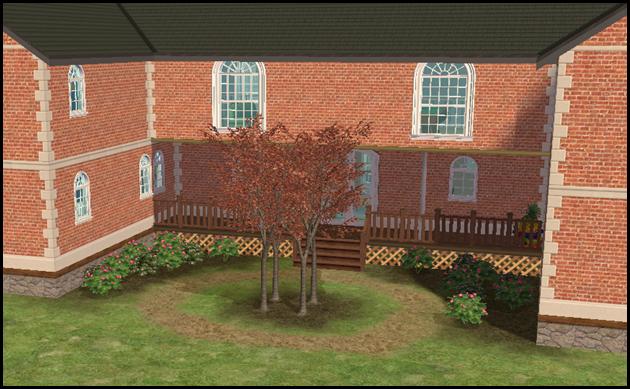 The dormitory is built around a landscaped courtyard. Cherry trees (its namesake) are the centerpiece.
Custom Content Included:
Light-up Alphabet "B" and "C" and recolors -
Atavera
8 Behr paints -
Nephilis1
Chez Moi set, Georgian window and door -
phoenix_phaerie
Fridge Recolor -
discordkitty
3-tile and 1-tile Talking Tables -
CTNutmegger
Chez Moi desk recolor -
fizzbin
Mighty Long Table -
harpy0
Bed -
hed
Small Cat and recolor -
khakidoo
Door recolor -
LaureaWilwarin
Spiral stairs and fence -
Marvine
Dishwasher and trash compactor recolors -
Hysterical paroxysm
Toilet stall recolor -
Purplepaws
Desk recolor - Sim Squirts
Lafenêtre Window Short -
windkeeper
Custom Content NOT Included
Rug recolor -
Mango
:
Autres > page 2 > Set Galant > tapis
Spiral stairs animations -
Marvine
Note: The white recolors for Atavera's letters all had the same name in Clean Installer. I hope I got the right recolors in, because I don't know where I got them or where to find them again.
If you like this house, don't just sit there! Hit the Thanks button!

Please do not upload to the Exchange or paysites. Thanks.
And of course... enjoy!
Packs Needed



For a full list of packs with names, see the Packs Needed popup.
Other Information
Number of bedrooms
:
– 5 or more
Custom Content Included
:
– Build and Buy Mode Content : Furniture, decorations, etc.
Furnishings
:
– Fully Furnished : Lot is completely decked out in furnishings
Packs Needed
| | Base Game |
| --- | --- |
| | Sims 2 |
| | Expansion Pack |
| --- | --- |
| | University |
| | Nightlife |
| | Seasons |
Details
- Terms of Use -
I'm pretty easy-going as far as a policy goes, but please do not claim my lots, sims, or creations as your own work. Feel free to edit my creations or upload them with a lot or a sim, but keep it free and off the Exchange. If you want to use something of mine in an upload or story, let me know! :]

- Requests -
Please PM me with the specifics. Be as detailed as possible, and send a picture if you can. I haven't figured out how to mesh yet, but I can do almost everything else.