>

Pixel dollhouses/For sims to live their lives in/Nice houses for sims
Tetris - 4br, 6ba
MTS has all free content, all the time. Find out how YOU can help to keep it running.
Tell me how...
Created by Shoosh Malooka View Downloads Home
Uploaded 20th Sep 2010 at 4:07 PM · Updated 19th Sep 2010 at 6:02 PM by Shoosh Malooka : Complying With Changes Requested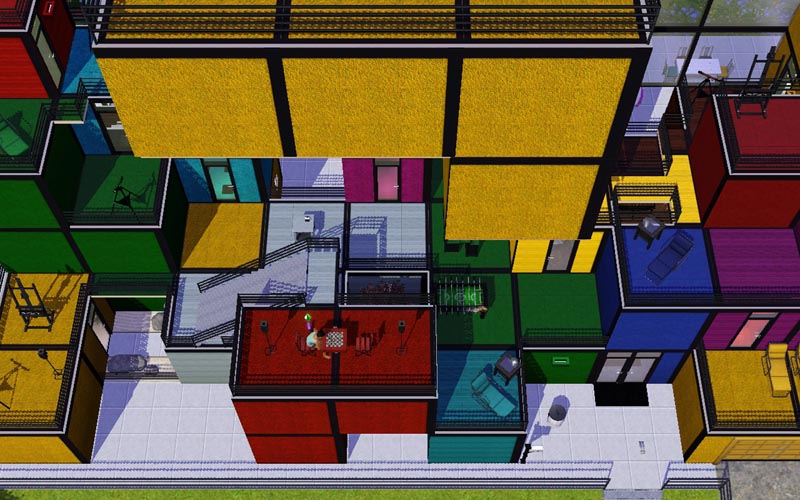 The recursive distribution of right angles and rectilinear objects establishes the manifestation of the 'Tetris Effect,' demonstrating that recurrent exposure to and cognition of certain forms steer the inclined subject to interchange the stimuli with our realm of practical experience in which we ( bar solipsists ) abide and acknowledge. An auxiliary quality, the spectrum of hues inherent of the matter are in accordance with the Microsoft Windows Entertainment Pack Tetris version 1.01, and subsidize one adjuvant pigment choice, auburn, to push the sum of polychromasia constituents past 7 to arrive at the positive Fibonacci number 8, even if only by undue levity to achieve a perfect cube number.
Within this contained habitat that we will monitor any compliance, however inexplicable, of voluntary sims whose reproductive roles are contrary to that of Subjects 1 to 4 to perform coition with any of them. Gynecomorphous sims, such as Candidate A: Almalexia... ( *gulp* I didn't expect her to be hot! Okay, remain calm and cool and maybe I'll impress her. ) uhm... who demonstrates pulchritudinous symmetry to hot... I mean... h-heighten diffident behavior in males... ta-ta-temperement of Subjects 1 to 4... you know, how guys get when f-f-females... when they're around her... try to... uh... ( *pant* I'm in trouble! Better close the deal, fast. ) And now, our supporter... er... sponsor will say something...
Summary:
Intended for play with The Fellowship of the Tetromino (
http://www.thesims3.com/assetDetail...assetId=3121670
) or 4 male, YA nerdy sims.
An infrastructure based on tetrominoes, matching colors inside and outside ( except in larger rooms where colors would overlap ).
A hanging L-Tetromino that holds the Secret of Attraction, a case of 28 books of intentional sad advice in romance.
In the unlikely case that a visiting female sim wants woohoo, the Seduction Suite is available. Delete the two fence sections inside.
Almost all areas accessible ( the lower area of the L-Tetromino is intentionally stymied by counters and a column ).
Kitchen has two microwaves and two preparation counters, limiting to quick meals and autumn salad ( and sushi ).
A childrens room to occupy little brats so that a visiting Mommy can be available to a nerd's advances.
An overcompensating luxury car to bargain for attention and approval and an outside 'You're a nice guy' coffee date area
Theme:
A Tetris facsimile where four nerdy males have formed a pact to learn the coveted secrets of romancing actual female sims.
Target Location:
15 Maywood Lane, Sunset Valley ( replacing Capitola A, you must bulldoze the lot before placing Tetris )
Lot Size:
30 x 40
Capacity:
Four male, ignored and wary nerds
Cheats Used:
constrainFloorElevation, moveObjects
Playtesting:
4 nerdy sims for 4 nerdy sim weeks
Weekly Bill:
1,400 nerdy simoleons
Prices:
Lot Price: 210,804
Lot Value Unfurnished: 140,017
Special Thanks:
TVRdesigns
jaylo2112
HugeLunatic
Robodl95
Araenna
~Dee~
I'mSimalicious!
jaylo2112
candlelight82
Notes:
I recommend playing this lot with the Fellowship of the Tetromino
The Fellowship of the Tetromino
http://www.thesims3.com/assetDetail...assetId=3121670
They graduated top of their class with honors and acquired the frenzied support of wealthy sponsors to fund their revolutionary research in antigravity housing. Having never had coition with sims of reproductive roles contrary to theirs, the Fellowship of the Tetromino has vowed to discover the coveted secrets to attracting gynecomorphous sims. They skimmed off the funding to purchase a custom Yamashoto Evasion. Then they cut deals to get their hands on the 28 books on how to impress women and hid them away in the hanging L-Tetromino. Finally, they hired an award winning interior designer to assemble the master bedroom. Their plans are ready to be set in motion. Finally, they will be appreciated for something other than being useful!
There is only one mirror in the house and it is inside the hanging tetromino, as is the only phone and the Shelf of Foolproof Attraction. If you want to hang mirrors in the bathrooms then I suggest using the one in the pic.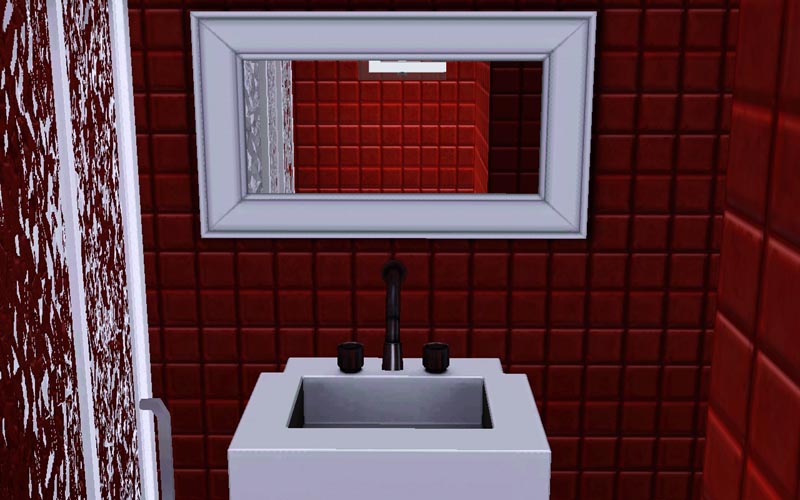 This lot was made with unpatched version 1.0.631.00001
Lot Size:
3x4
Lot Price:
210,804
Number of bedrooms: 4 Bedrooms
Custom Content Included: None
Furnishings: Fully Furnished
Special Flags: Not Applicable

Tags: #tetris, #nerd, #geek, #video game, #nintendo, #microsoft