Sims 3

>

>

Pixel dollhouses/For sims to live their lives in/Nice houses for sims
Maison bretonne
67

Downloads
23

Thanks Thanks
0

Favourited
4,313

Views

Uploaded: 13th Sep 2009 at 5:10 AM
Updated: 13th Sep 2009 at 11:43 AM - spelling
This old villa represents the style of the typical houses you can find in the little villages on the french countryside.
Some of them are lucky and get renovated and redecorated by some rich and chique people from Paris.
This is what happened to the "maison bretonne".
So it´s rustique on the outside, but inside it´s got a very modern style with a special country touch.
This house has two duoble bedrooms, one kid´s or guest´s room, three fully equipped bathrooms, a gallery living zone with nice view to the basement living, a smal greenhouse attached and a nice pool in the bewildered gardens.
Feel the charme of the french countryside!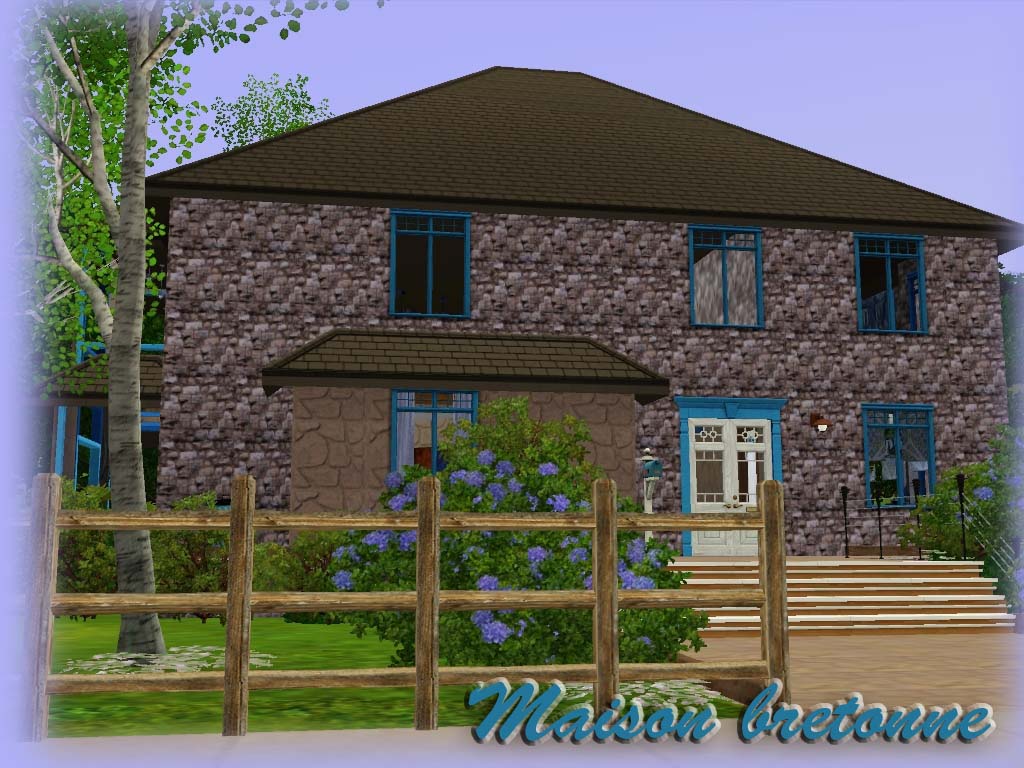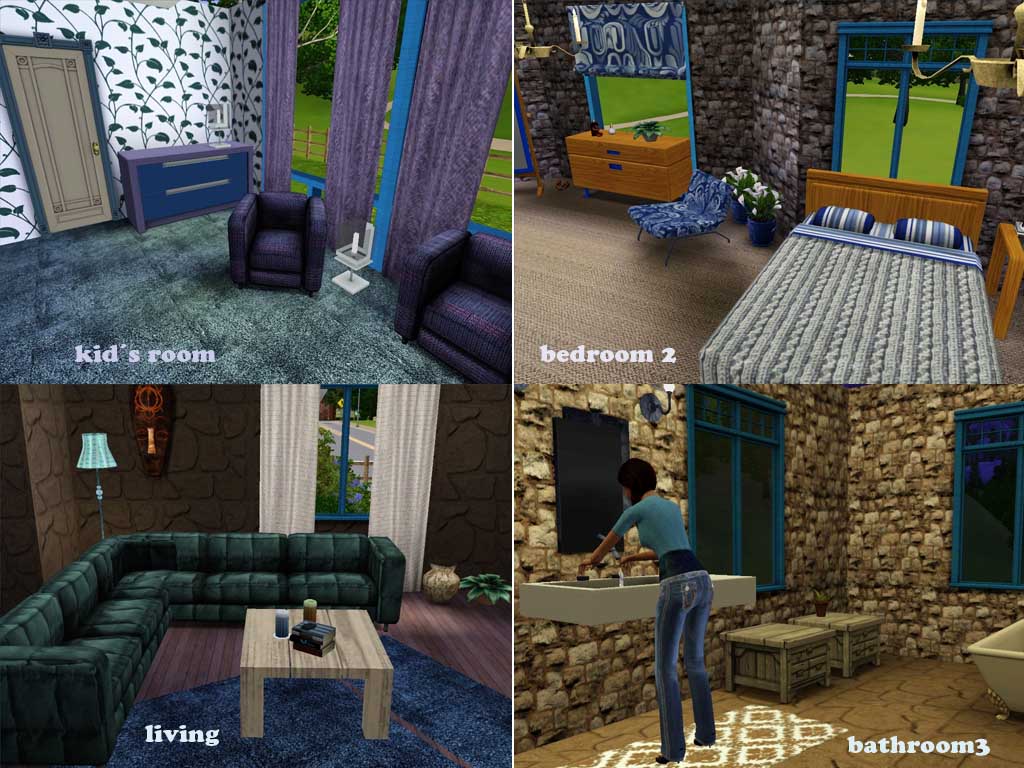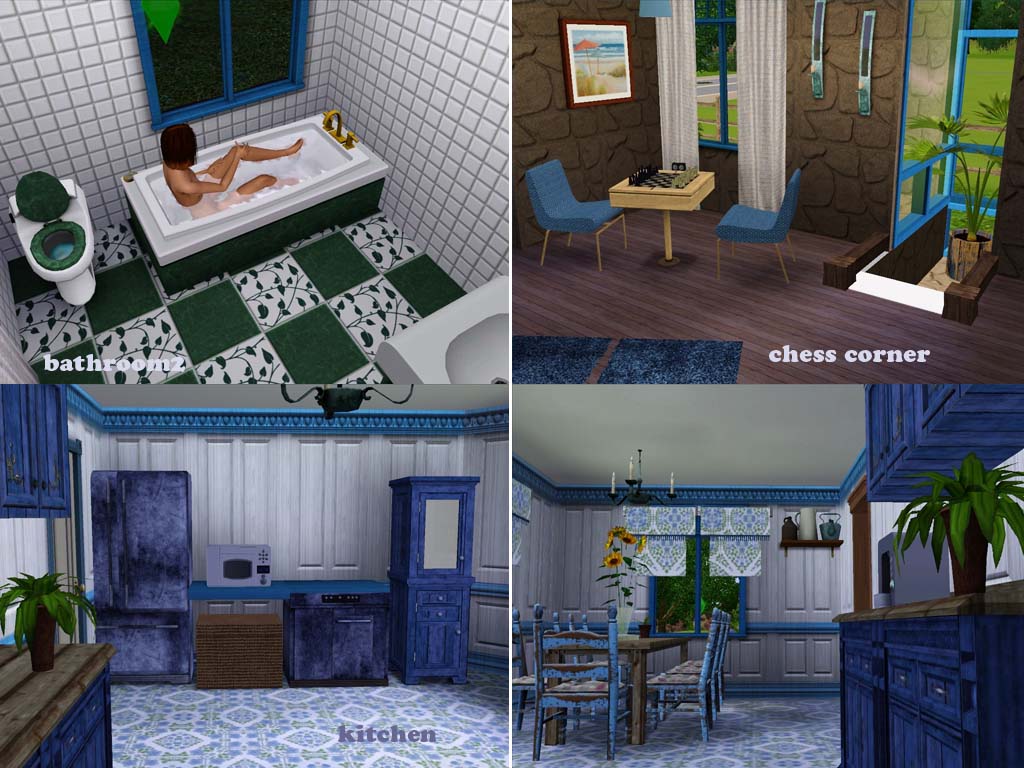 151.760 furnished, 61.983 unfurnished
Note:
I love CC and because of this, of course, there´s loads of CC in this lot, too.
I uploaded 3 additional rars with Objects I used created by Luna at SimsLulamai, these are free objects, but the site needs a registration so it´s more comfy for you to download it here.
So here we go again:
Custom content list:
All
Stairs
by tammy trauma
here
Bedroom 1:
Bed by SimsLulamai (included file ) , cussions by Mango from Set "Lilberg"
here
Curtains in the whole house by by SimsLulamai (included in rar)
Kid´s room:
Dresser, bookcase and bed from Store
Ultrachill Youth Set
cussions by Mango (like above)
Bedroom 2:
Dresser
from Store
Chair by Stilist Sims
here
Cloth rack and deco stuff from Mango Set: "Imary Artiste"
here
Bathroom 3:
Sink by SimsLulamai "Primerbano" Set (included in mesabano rar)
Bathtub
from Store
Living and dining area:
Greenhouse
bench
from Store, Plants by
Lemoncandy
and
Stylist Sims
Coffeetable by SummerAfternoon
here
Table by SimsLulamai (from Set Diningroom sofisticado, included in rar)
Chaises in chess corner from Mango´s "Asera" Set
here
Candle recolours "Scents of the world" by damnedcitizen
here
Deco Books by Lemoncandy
here
Deco vases from Set "Nuevos objectos" de SimsLulamai (included)
African Mask by Stylist Sims
here
Gallery Living area:
Sofas
and
coffeetables
from Store
Sideboards by
Stylist Sims
Kitchen:
"floating" counters by SimsLunamai (included)
Stove
from Store; Baskets under Counters are theese
Toy Boxes
from Store:
Chaises from Set "Mi refugio" by SimsLulamai (included in rar)
Table
from Store
Deco board
with Cans also from Store
Lot Size:
3x3
Lot Price:
151.760 furnished, 6
Custom Content Included:
- table mesh by
SimsLulamai
- Curtain1 by
SimsLulamai
- Curtain2 by
SimsLulamai
- Bed mesh by
SimsLulamai
- vase1 by
SimsLulamai
- vase2 by
SimsLulamai
Packs Needed
None, this is Sims 3 base game compatible!
Other Information
Number of bedrooms
:
– 3 Bedrooms
Custom Content Included
:
– Build and Buy Mode Content : Furniture, decorations, etc.
Furnishings
:
– Fully Furnished : Lot is completely decked out in furnishings
Special Flags
:
– Not Applicable