Sims

>

>

Other pixel dolls/Ones not based on anyone/Random people here.
Lady Margaret Crabtree-Spencer
MTS has all free content, all the time. Find out how YOU can help to keep it running.
Tell me how...


Created by Hellfrozeover View Policy / About Me View Downloads Home Tumblr
Uploaded 21st Feb 2017 at 8:28 PM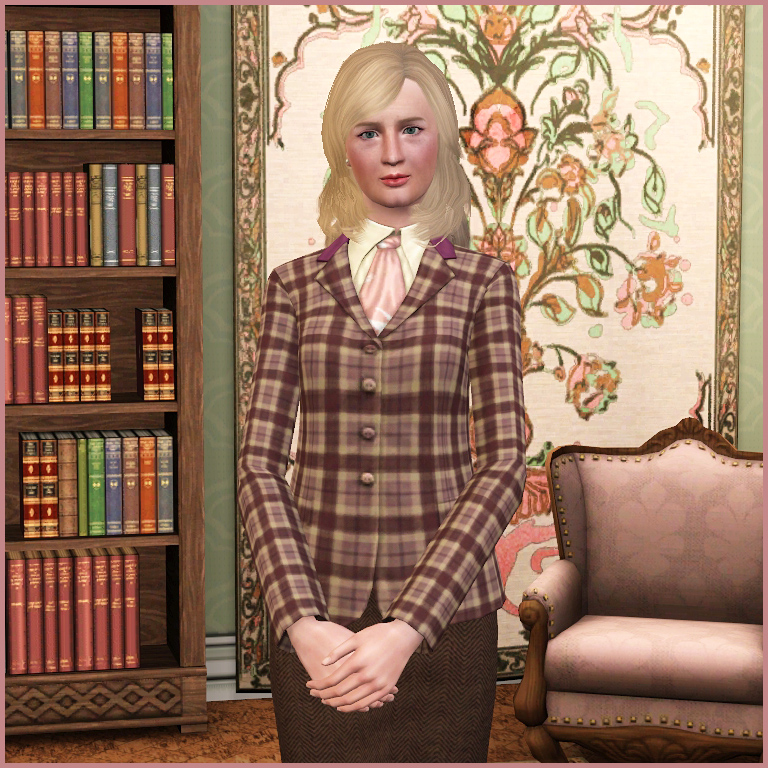 Lady Margaret Isabella DeStacepoole Cantaloupe Podbertina Crabtree-Spencer prefers horses to people. People are all, it would seem, simpletons, vagabonds and imbeciles. Now in the autumn of her life, her disdain for other humans has led her to live an incredibly isolated life.
In her youth, Lady Margaret was a rather sought after high society beauty, but her icy manner extinguished any initial sparks of attraction that her young gentleman suitors may have felt for her. Her behaviour towards others was noted to be so frosty that Lady Hortencia Bertha Plimpie- De-Champs-Braly was heard to say that even gold diggers gave her a wide berth.
Lady Margaret is quietly pleased that she did not marry as she simply can't stand children. She believes them to be the devil in tiny, sticky-handed, human form and simply could not have them anywhere near the family silverware.
No, horses are quite simply better than people, she will never abandon that view.
Traits:
Dislikes Children
Snob
Proper
Grumpy
Equestrian
Favourites:
Classical
Grilled Salmon
Pink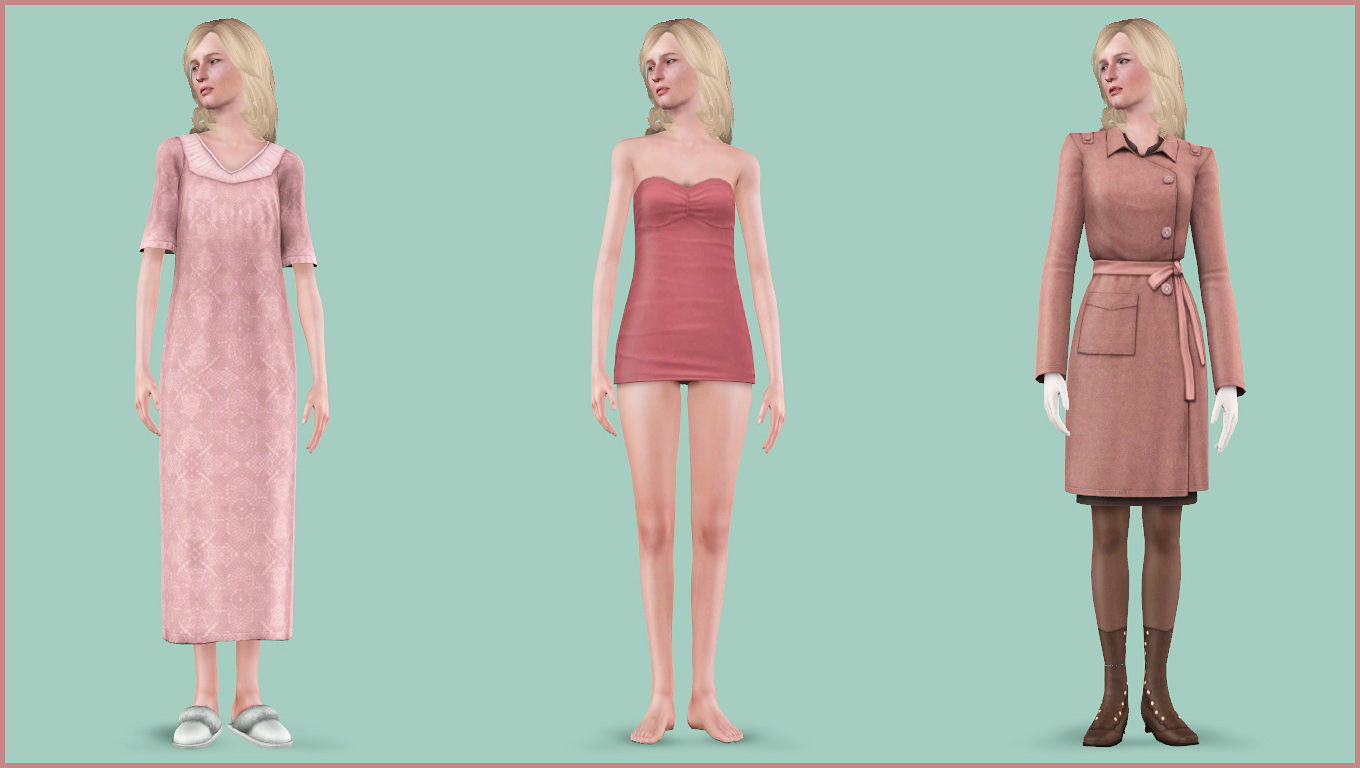 Custom Content:
This sim is packaged as a .sim file with no additional CC. The following CC is required in order for the sim to appear as she does in the photo, but is not included in the file. She is packaged with a default skintone.
Genetics:
Hair (regular and formal)
by Buckley
Eyelashes and Eyelash Sliders
by SClub (required to appear as shown, but not included)
Eyebrows Defaults
by SimpleLife (optional)
Skin
by Kurasoberina (NSFW)
Eyes (default)
by Ephemera (optional)
Teeth Defaults
by me (optional)
Freckles
by Vasilla
Makeup:
Eyelashes by SClub as linked in Genetics list
Eyeshadow
by Ephemera
Face Shine
by Ephemera
Lipstick
by SClub
Sliders:
Eyeball Size and Sunken Eyeballs
by OneEuroMutt
Head Size
by Jonha
Jaw Height Only
by OneEuroMutt
Chin Bone Height
Smooth Face Normal
by Pu+Chi House
Waist Size
by Jonha
Shoulder Width
by Jonha
Breast Vertical Height
by Delphy
Posture
by Anderson.gsm
Septum Width
by aWT
Nostril Scale Depth
by OneEuroMutt
Chin Cleft
by TumTum
Clothes:
Checked Pattern (casual)
Suit (formal)
by Sims 3 Store
Earrings (formal)
by Newsea
Tags: #female, #female sim, #ts3, #the sims 3, #hellfrozeover, #elder, #elder female
Hellfrozeover
Yes! (with credit) - CC

Recolours
Retextures
Mesh Conversions (within the Sims series)
Mesh Edits
Reuploads on foreign language sites to make it easier for non English speaking players to access it. A link to my own site is preferable if you could, but this is okay as long as you provide credit and a link back to the original.
Including the mesh in your recolour as long as you credit and link back.
Optional (nice, but not necessary)

Tagging when you use my CC if you want me to see it. I love seeing what you all create and do with it :)
Comments and feedback
No!

Taking credit for my CC or claiming it as your own
Converting my CC outwith the Sims series without my permission
Using my CC or any part of it (including textures) to make money, including Patreon Early Releases
Uploading my CC to Paysites or putting it behind a pay wall (looking at you, Simsdom)
Anything to do with TSR
Reuploading my CC to English language sites. What's the point? Just link to the original!
If I leave the simming community, my CC may be uploaded to a free, adlink-free graveyard site.

Yes - Sims

Change their names/traits etc
Make them over
Edit them with sliders
Use them in your stories

No - Sims

Reupload them
Claim them as your own
Anything to do with T$R, the Gallery or Sims 3 Studio
Involve them in Simumblr blogs, because no

Don't punch dolphins