Corina Hillard
1,277

Downloads
79

Thanks Thanks
26

Favourited
11,357

Views

Uploaded: 24th Dec 2013 at 11:18 PM
Merry Christmas and a happy New Year from me to all of you here at MTS!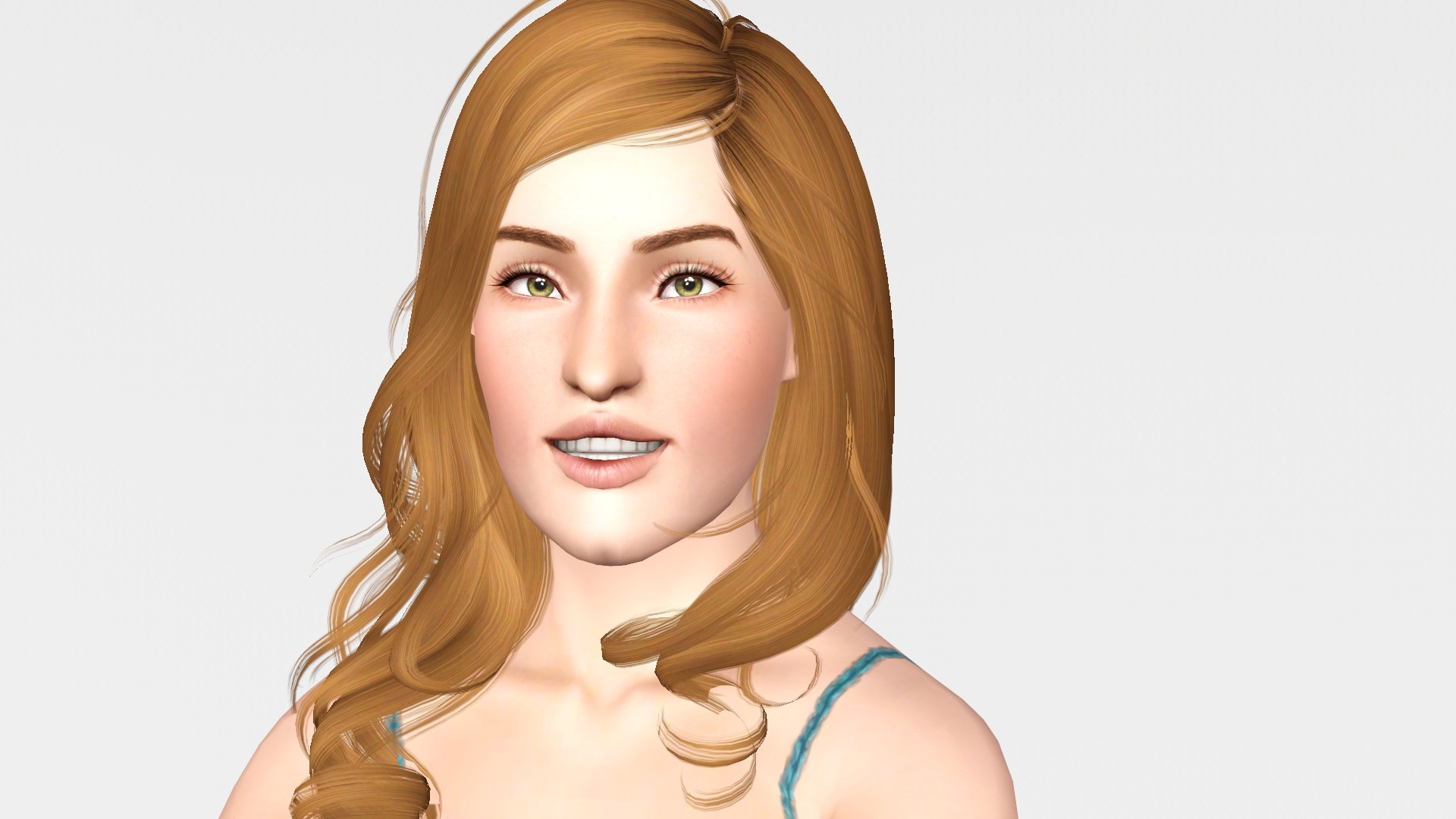 Corina is a vivacious woman with a lucky streak a mile wide. Things just always seem to go right for her. She dreams of becoming the regular face of SNNBC and is well on her way to achieving that dream. She's beautiful and takes pride in her curves. However, despite her looks and luck, she's a girl you just can't hate. When she gets hit on in bars, she smiles graciously and turns down the advances because she's out with her friends. If she wins the lotto, she donates the money to charity. Her career is her main priority in life and she's gotten where she is through a lot of hard work and many hours. She's quick with a smile and her door is always open for those who need it. Which makes you want to hate her more but you just can't.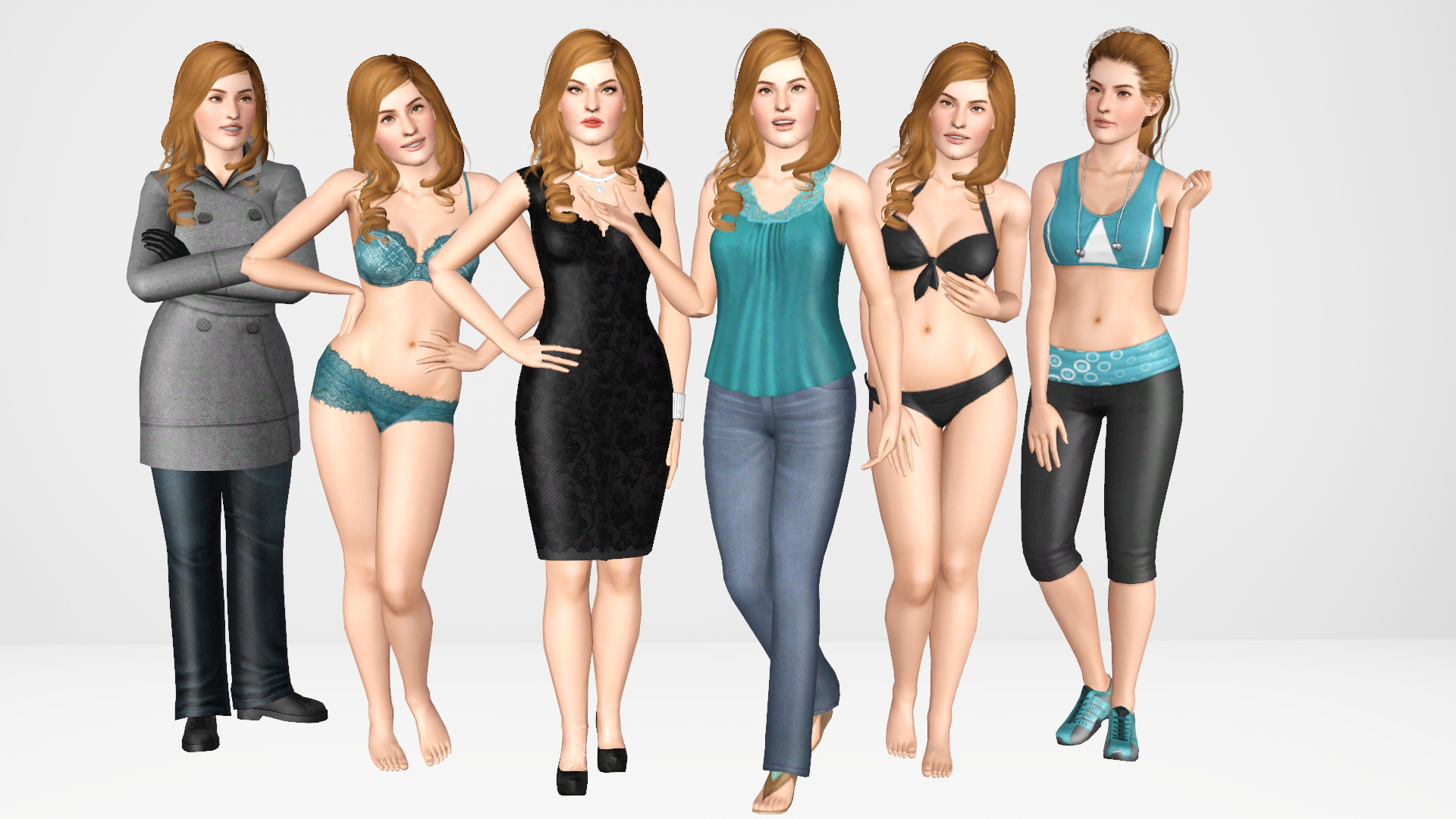 CC Used:
Skin:
teru_k WEAK-Freckle
(non-default)
*
Eyes:
BrntWaffles Ephemera MS93 Edit
(default)
Hair:
More Than Honey retexture by Fanaskher
Eyebrows:
Simple Life Default Replacement Brows
Eyelashes:
SClub Eyelash Design Set II
Blush:
Shyne Cheek Pores
Formal Eyeshadow:
New Year Eyeshadow by Elexis
Athletic Hair:
Jessica retexture by Fanaskher
Formal Dress:
BEO Bride 10
Formal Shoes:
Modish Kitten Dejavu Platform Pumps
Swimwear:
Mai Tai Bikini Top
and
Bottoms
from the Store.
Outerwear:
NYGirl Peacoat
Sliders Used:
Body Sliders by Jonha
Chin Cleft by TumTum
Eyebrow Corner Height by bella3lek4
Upper Lip by Sage
Custom Content Included:
Dry Lips by IN3S**
The rest of her clothes are from various EPs/SPs.
* Corina is packaged with default skin. The freckle skin has a lighter range than the default so she will look very tan before you apply the right one.
** IN3S deleted her site and her items are no longer available.
Additional Credits:
Thanks to Fawkes and KingDeadly for being my sounding board while I created her and the rest of #create for encouraging me to upload.
Packs Needed
None, this is Sims 3 base game compatible!
Policy and Preferences
I work hard at making my uploads the best they can be. Therefore, I ask that you follow my policy regarding use and uploads. Do NOT claim my work as your own.
Ever
.
Please Do Not:
Claim my work as your own.
Reupload my work anywhere else.
Include my content with your own upload. Link back to the original download post instead.
Include my content in a Mods folder upload.
Use my creations as a base to edit and reupload as your own.
Convert my content to other games without asking first.
You May:
Edit my creations for your personal use only.
Use my lots/sims/content in stories (though please don't take credit for them).
I do not take requests.